'Precarious work becoming the norm': How a ban on zero-hours contracts may backfire
Experts say banning the contracts could just give rise to other insecure work setups.
PROPOSED LAWS MAKING their way through the Oireachtas promise to stamp out precarious employment in Ireland – but experts say they could instead push staff into other insecure work setups.
The Employment (Miscellaneous Provisions) Bill 2017 aims to ban most examples of zero-hour contracts, under which employees must be available for work but are not given guaranteed hours.
But Elizabeth Ryan, an employment lawyer at Mason Hayes & Curran, said that if zero-hour contracts are prohibited, a more-casual type of arrangement could become more prevalent – so-called 'if and when' contracts.
Ryan said that the main distinction between these two types of contract is around mutual obligation.
"With an if-and-when arrangement, there is no obligation for employers to provide hours and no obligation for employees to accept," she told Fora.
"These contracts are often referred to as casual work, because the worker is only an employee of the company for the time that they're in work."
Unlike zero-hour contracts, where staff are have the entitlements of employees, workers employed under 'if and when' contracts usually don't have access to annual leave and other benefits.
A 2015 study from the University of Limerick found that zero-hour contracts were "not common" in Ireland but if-and-when contracts were on the rise.
However, the report added there are "significant challenges" in collecting accurate data on the number of people on these contracts.
Ryan said that from her experience, if-and-when contracts are still relatively uncommon but they could become more prevalent under the employment bill.
"It might lead to an increase if employers need to fill a gap. These tend to be businesses that need flexibility and more casual workers sometimes."
Ryan said that casual contracts are more common in sectors such as food production, retail and hospitality.
Retail employment
Thomas Burke, director of Ibec group Retail Ireland, said that most retailers don't use if-and-when contracts at the moment – and their popularity in the industry was a "misconception".
"They exist in the retail industry but in a small minority – it's significantly lower than people would think," he told Fora.
"In recent years there's been more of a shift towards banded-hour contracts because they provide flexibility for retailers."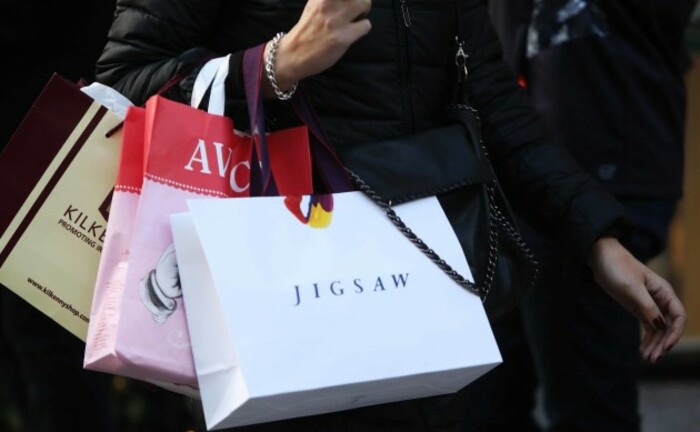 Source: Leah Farrell/RollingNews.ie
Nevertheless, he agreed with Ryan's prediction that if zero-hour or banded-hour contracts are banned under the laws it could lead to a rise in if-and-when contracts because businesses will still have a requirement for flexible working arrangements.
"Our industry has peaks and troughs all year round, with seasonal changes. There aren't a lot of typical 40-hour weeks in retail because staff need to be there when customers are there to meet demand.
"If the legislation passes in its current state, retailers might be forced to switch to if-and-when contracts to maintain that flexibility."
Burke said that flexible working arrangements such as banded-hour or if-and-when contracts suit a lot of employees, such as students or part-time workers who are looking to "pick up extra hours".
Employee effect
However Brian Forbes, national coordinator for Mandate trade union, said if-and-when contracts created a lot of issues for employees, with many having to deal with unpredictable working hours and unstable incomes.
"If staff don't have specified hours it restricts them financially. They can't access a mortgage or a loan and it can create huge issues," he said.
Even though Ryan and Burke said that if-and-when contracts are not that common in Ireland, Forbes claimed that they are "becoming more prevalent".
"There are no exact figures for people on if-and-when contracts but it's become a huge phenomenon over the last five or six years. In some sectors, precarious working arrangements are becoming the norm."
The Employment Bill was passed by the Dáil earlier this year and now has to go through the Seanad before it can be signed into law.
Sign up to our newsletter to receive a regular digest of Fora's top articles delivered to your inbox.