Backed by Renault, Dublin's iCabbi helps taxi firms fight back against the Uber threat
The French automaker acquired a majority stake in the Irish company earlier this year.
WITH HEAVYWEIGHT BACKING from Renault, Dublin tech company iCabbi believes it can be an antidote to the threat digital disruptors pose for traditional taxi firms.
In June, French car maker Renault paid an undisclosed sum for a majority stake in the eight-year-old Irish company, which develops a software platform for taxi companies to build their own systems to compete with the booming booking apps.
"Uber is always the elephant in the room. (It) has been very dominant because it's not really a level playing field," chief executive Gavan Walsh told Fora.
"Taxi companies are quite regulated, while anybody with a driver's licence can be an Uber driver. They're operating outside of the regulatory requirements."
The US ride-sharing giant has been brought to heel somewhat in recent years, with its launch-first, ask-permission-later approach to new markets stymied by the encroachment of regulations.
This, Walsh said, worked in iCabbi's favour, as the Dublin company helped regulated taxi firms keep up in the tech race.
In Ireland, Uber has lobbied for changes to taxi rules that would loosen regulations and allow it to run its core ride-sharing services here, however State officials have so far resisted the overtures.
Walsh is fairly confident the country's regulations will never be liberalised, especially in an international climate in which Uber is under the lens more than ever before.
"Anybody with a driver's licence now being allowed to be a public service vehicle, I don't agree with. I think that's a dangerous precedent to set in lots of industries," he said.
"In Europe and the UK, it's quite regulated, so Uber has to play in the same field as the taxi companies. That's good for us."
Neverthless, the rise of both Uber and Mytaxi, which has a large footprint in Ireland, has forced taxi companies to look at investments in their consumer-facing technology.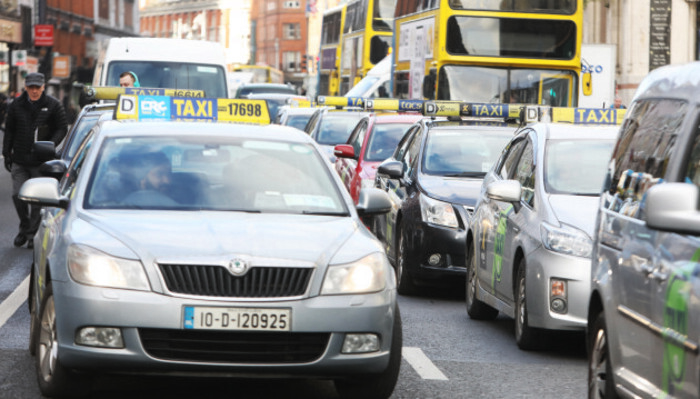 Source: RollingNews
Many of iCabbi's customers have embraced automated bookings, Walsh said, while also maintaining a human presence on the phone when needed.
"What's going to happen in the future is that these peer-to-peer apps are going to become more like taxi companies, and taxi companies are going to become more like peer-to-peer apps. They're going to meet in the middle."
Autonomy
In the lead up to the Renault deal, iCabbi had been courting investors and came close to signing a deal with a private equity firm that Walsh said he now realised would have been "wrong for us".
He said the eventual deal, which was carried out by Renault's investment division RCI Bank and Services, made business sense for the car maker.
"We've got 75,000 cars on our system right now. They sell cars," he said.
"They've a chance to invest in the taxi industry through us. It gives the taxi companies better technology, so that they can grow and prosper and that they can sell them, hopefully, loads of cars."
But putting pen to paper on the deal meant selling a majority stake of 75% to Renault, which this week has been embroiled in its own controversy after the arrest of its CEO.
"They want to leave us with a lot of autonomy and leave us do our own thing, which is important for them because they want to invest in agility," Walsh said. "But for them it was something they ultimately needed control of."
iCabbi plans to hire for 120 new roles at its offices in Sutton Cross with 60 positions to be filled as soon as possible. The firm had an average of 42 staff on its books in 2017, when it booked a loss of around €513,000. It now has over 90 people.
The new roles are mainly in R&D as the company starts refining and tweaking its platform to support new features and products that customers can build and roll out.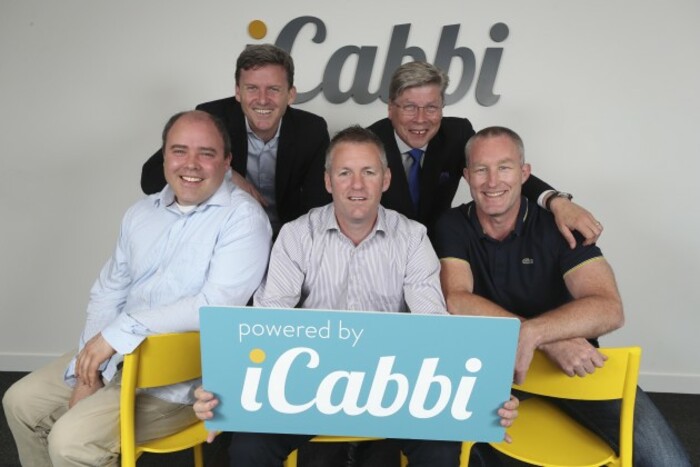 Source: Conor McCabe Photography Ltd
Its platform was used to make 15.6 million bookings globally last month, Walsh said, and it's targeting revenues of about €12 million next year.
Outside of Ireland, the company has a presence in the UK, where it has an office of 20, and operations in North America and Europe.
"We're going to stay where we are. We're going to build a global innovation centre in Sutton Cross and I think we're doing that already."
Get our NEW Daily Briefing with the morning's most important headlines for innovative Irish businesses.