A Dublin taxi software company has been acquired by French auto giant Renault
iCabbi has created cloud-based booking tech for taxi drivers.
DUBLIN TAXI SOFTWARE developer iCabbi has been acquired by a subsidiary of French auto manufacturer Renault.
RCI Bank and Services, the investment arm of Groupe Renault, which invests in the automotive and insurance sectors has taken a majority stake of 75% in the Dublin company. No other figures for the deal have been disclosed.
Founded in 2010, iCabbi has developed booking and dispatching software for traditional taxi services and private hire vehicles to help them compete with taxi apps.
The service operates on a software-as-a-service (SaaS) model where the taxi companies pay for access to the cloud-based system rather than operate their own dispatching software and hardware.
Traditional taxi companies have been under threat from ride-hailing apps, such as Mytaxi, that have entered the market in recent years.
However, iCabbi chief executive Gavan Walsh said traditional taxi businesses can still "play an integral part in the future of mobility".
Future plans
Under its new owners, the company will develop new features to help taxis maintain their foothold in the market, Walsh said.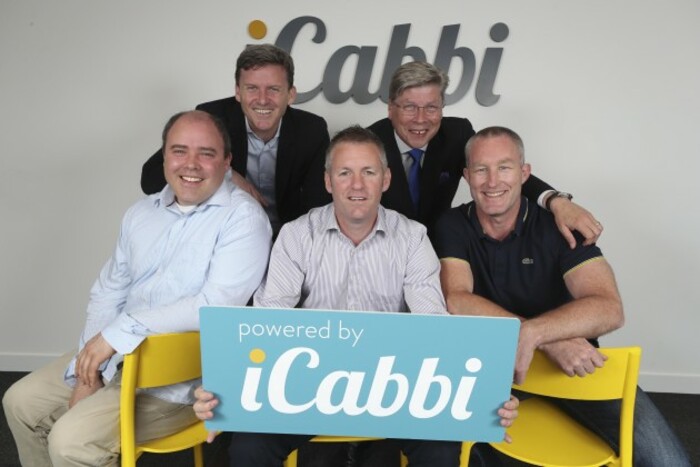 Source: Conor McCabe Photography
iCabbi has operations in Ireland, the UK, the US and Canada.
According to a statement from RCI Bank and Services, iCabbi has managed more than 300 million trips since it was set up eight years ago.
"iCabbi has very good knowledge of the market, which will help us continue to develop its business in line with Groupe Renault's objectives," RCI chief executive Bruno Kintzinger said.
The most recent accounts for the company behind iCabbi, Coolnagour Limited, showed that it made a profit of over €164,000 in 2016 but sat on accumulated losses of €1.4 million.
Initial investors in the company included AIB Seed Capital, Bloom Equity, Enterprise Ireland and NDRC, who have all now exited following this acquisition.
Sign up to our newsletter to receive a regular digest of Fora's top articles delivered to your inbox.