As HP shuts its Leixlip print plant, we look back at its 20 years in Kildare
Up to 500 job losses were announced at the firm today.
AFTER MUCH SPECULATION, HP Inc confirmed today that it will close its print business in Kildare, 20 years after it first opened its doors.
The company said that it was likely that close to 500 jobs will be lost at the Leixlip facility over the coming 12 months.
The move is part of a restructuring programme the multinational announced last year in a bid to save up to $300 million every year by 2020.
In recent years, the computer giant has fallen victim to the march of technology, with consumers shifting away from traditional desktop PCs in favour of laptops and tablets.
The Leixlip facility, which makes ink cartridges for printers, has effectively become obsolete with the rise of cloud computing and digital documents.
While today's announcement is a big blow for north Kildare, HP said it will will maintain the sales operators for its printing and personal systems business in Ireland.
With that in mind, let's look back at the rise and fall of the print plant in Leixlip.
Arrival in Leixlip
In March 1995, Hewlett-Packard announced that it would open a factory in Leixlip to assemble ink cartridges for printers, bringing 1,000 jobs to north Kildare.
The computer giant, which first came to Ireland in the 1970s, pumped IR£328 million into a 200-acre site that was formerly home of a meat factory and abattoir. The production line was up and running by November 1996.
With an Intel microchip factory just two miles up the road, the Leixlip area suddenly became a major European hub for IT behemoths.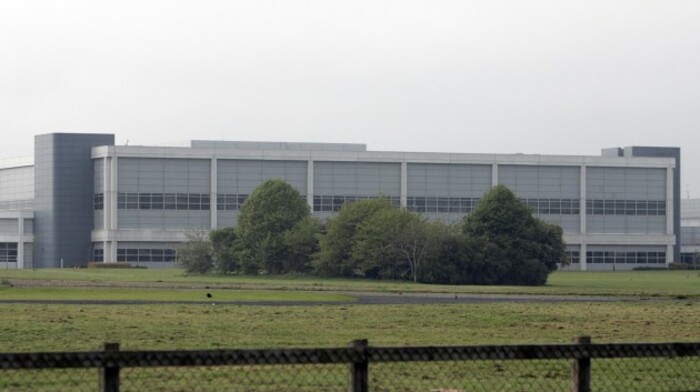 Source: Rollingnews.ie
Future prospects for the new factory looked good in the late 1990s – HP inkjet printers were all the rage and enjoyed a 60% share of the world's booming print market.
The Irish Independent reported at the time that PC users were just beginning to use their printers to "print off information from the internet and for colour illustration".
By mid-1997, Hewlett-Packard was hiring between 50 and 60 new staff every month.
Speaking in June of that year, the group's president at the time, Lew Platt, said it was "the most rapid startup from a greenfield site" HP had ever achieved.
The computer giant was tipped to double its workforce at Leixlip in its first five years of operations.
'A coup for Ireland'
The group decided to base its European data centre at the Leixlip campus in the late 1990s. This move saw Hewlett-Packard's Kildare workforce swell to 2,100 employees.
IDA Ireland, the state agency responsible for attracting foreign investment, played a part in securing the investment for Kildare.
Ex-taoiseach Bertie Ahern called it "a coup for Ireland's growing international IT reputation", according to a report in the Irish Examiner.
"This further investment by Hewlett-Packard in Ireland will help to ensure the company's long-term success here and deepen its roots in the Irish economy," Ahern said at the time.
The former taoiseach said it was a "major and important breakthrough in IDA Ireland's strategy to position Ireland at the centre of Europe in e-business activity".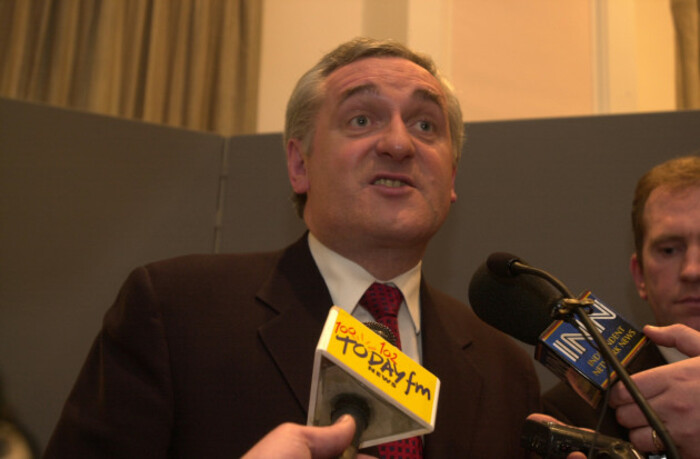 Source: Eamonn Farrell/Photocall Ireland
Largest employer
By the turn of the millennium, Hewlett-Packard had established itself as the largest IT employer in the country with more than 4,000 staff on its book across operations in Kildare, Galway, Dublin and Belfast.
The Leixlip campus continued to grow throughout the 'noughties', with the firm pumping €21 million into an inkjet technology development centre in 2004. Hundreds more jobs were added to the Kildare operations in 2006 when HP expanded its financial services unit there for Europe, the Middle East and Africa.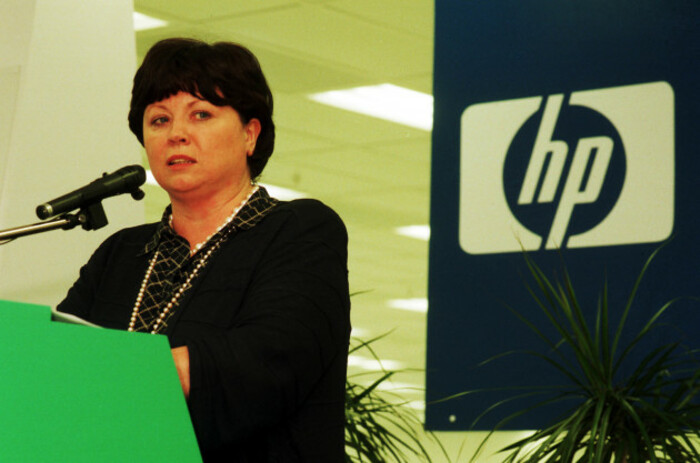 Source: Rollingnews.ie
However, two years later, when the global economy went over the edge, the company announced it would cut up to 25,000 jobs from its global workforce following a $14 billion acquisition of computer services firm EDS.
Fears of massive job losses in Ireland were unfounded – the company shed just over 130 roles nationwide, with the bulk of global job losses being recorded in the US.
However, that was only the beginning of a restructuring programme that would effectively continue until today.
The company's global profits peaked in 2010 at $8.8 billion and declined over the next five years as it struggled to compete in a changing technology landscape.
In 2012, Hewlett-Packard announced another bout of job losses, with 27,000 roles on the chopping block as part of a $3.5 billion savings plan. That resulted in 280 jobs being lost at its Dublin office in July 2013.
In 2014, a further 16,000 job cuts were announced in an effort to relieve further pressure on its profit margins.
Split
In 2015, Hewlett-Packard was split into two separate companies – HP Inc and Hewlett Packard Enterprise.
HP Inc focuses on traditional consumer products like PCs and printers, while Hewlett Packard Enterprise specialises in business services like cloud computing and big data analytics.
HP Inc tried to innovate by mooching into the 3D printing sphere and by bringing out a line of laptops. This helped it achieve a net profit of $2.7 billion last year. However, the firm still decided to plough ahead with yet another restructuring programme.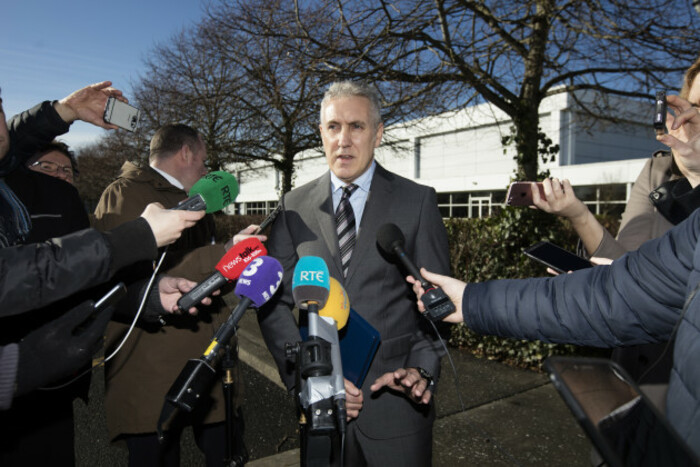 Source: Eamonn Farrell/Rollingnews.ie
In October last year, the company announced that it would cut 4,000 jobs from its 50,000-strong global workforce between 2017 and 2019, once again sparking fears of job losses in Ireland.
Those fears came true this morning when it was confirmed that the Leixlip print facility was one of the casualities.
The firm said in a statement that it was "likely that close to 500 HP employees will be impacted and leave the business over the next 12 months".
HP said that Ireland "remains an excellent environment for technology companies" and would remain a "key market" for the company. It also said it will maintain the sales operators for its printing and personal systems business in Ireland.
However, today's announcement is a big blow to north Kildare and brings an end to a long chapter in Leixlip's history of foreign investment.