Hewlett-Packard's Kildare print business is being shut down
The company said it is likely that close to 500 jobs will be lost over the next year.
HP INC HAS confirmed that it will close its print business in Leixlip, County Kildare.
The firm said it was "likely that close to 500 HP employees will be impacted and leave the business over the next 12 months".
The company said the decision is in line with a restructuring programme announced last year.
It said in a statement: "This decision is not a reflection on our Ireland employees or on the site's performance.
"We are very aware of the impact this decision will have on our employees in Ireland and we are focusing all of our efforts on supporting them, on identifying opportunities for them and on providing a programme to help them prepare for the transition ahead."
HP said Ireland "remains an excellent environment for technology companies" and would remain a "key market" for the company.
It said it will maintain the sales operators for its printing and personal systems business in Ireland.
Commenting on today's announcement, Minister for Jobs, Enterprise and Innovation Mary Mitchell O'Connor said in a statement that she was in "daily contact" with IDA Ireland, the state agency responsible for attracting foreign investment, to "ensure jobs are delivered to the region".
"IDA will continue to work with the company in the time ahead to help secure a buyer for the Leixlip site," she said. "Securing investment for Kildare and the surrounding region is a continuing priority."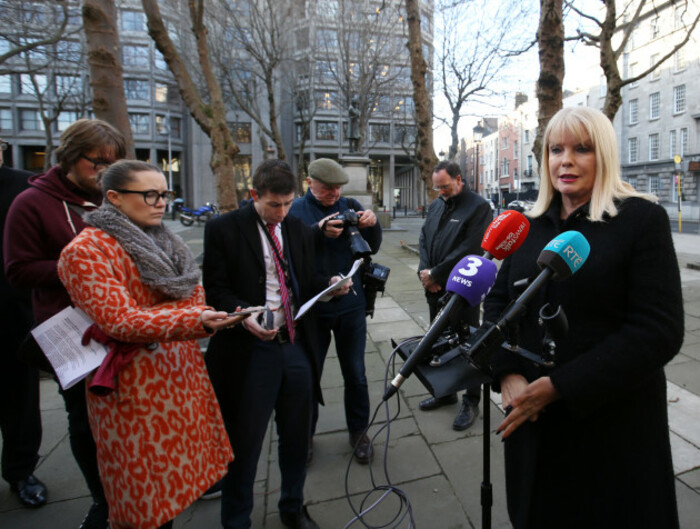 Source: Sam Boal/Rollingnews.ie
Restructure
HP Inc was formed after Hewlett-Packard was split in two in 2015. HP Inc makes consumer products like PCs and printers, while Hewlett Packard Enterprise focuses on services for business customers in areas like cloud computing and big data analytics. The Leixlip facility manufactures ink cartridges.
Hewlett Packard Enterprise has operations in Galway, Dublin and Belfast. Jobs at that company are not thought to be at risk.
HP Inc announced last October that up to 4,000 jobs would be cut from its global workforce of 50,000 between 2017 and 2019.
The PC and printer sector that HP Inc operates in has been badly hurt in recent years as consumers opt for laptops and tablets over desktop computers.
The company has innovated in recent years by moving into the 3D printing sphere and developing a range of laptops.
That helped the company achieve a net profit of $2.7 billion in 2016. However, the company has still decided to go ahead with its restructuring programme, which it reckons will help it save up to $300 million annually by 2020.
The job losses would be a big blow to Leixlip, where HP opened its facility in 1995. The area is home to another major computing multinational, Intel, which employs 4,500 people.
With reporting by Garreth MacNamee and Conor McMahon.

This article was updated to include a statement from HP and comments from Minister for Jobs Mary Mitchell O'Connor.