HP's Irish chief's crystal ball shows a future of subscription-based PCs
Gary Tierney has been with the company 30 years and sees fresh opportunities for the computer business.
IN THE FACE of ever-changing tech landscapes, HP Ireland's boss sees businesses shifting to a model of 'device-as-a-service' where companies subscribe to use devices.
Gary Tierney is managing director of HP Ireland and also oversees the print business for Ireland and the UK.
Tierney has been with HP in various guises for 30 years, describing himself as a "veteran", seeing the many ebbs and flows of the computer business.
"We actually think more and more of that device-as-a-service is going to come to the fore in the medium term for PC in both consumer and commercial," he says.
He likens the arrangement to the way many people buy phones on a contract rather than an outright purchase.
"You think subscribing to the cloud, I think you're going to see more opportunities where people will want to do that subscription type model for using a PC.
"That business model, we think that commercial transformation, is going to happen and that's what we're looking at in that growth segment."
HP has been doing a lot of re-evaluating in recent years and endured many changes.
In 2015, the 70-plus year old Hewlett-Packard was split into two separate entities: HP Inc, where Tierney is Ireland's MD and which runs the computer and printer business, and Hewlett Packard Enterprise, which covers IT infrastructure for large companies.
Source: HP Inc
Tierney said the 2015 split allowed HP Inc to be more nimble and urged the company to re-examine and look at new segments.
While it's a regular call that PCs are dying in the age of mobile, Tierney says that the various segments of the market still present opportunities, whether it's gamers, workstations or hefty units to power virtual reality products.
"We looked at it and said there's actually a huge opportunity here."
Work or play
According to Tierney, there has been a blurring of the lines between what is expected of a consumer PC or a work computer.
Once upon a time, someone's work computer was very different from the one at home but "actually today you can't really tell the difference", Tierney says.
"You need to bring all the benefits of the consumer model – thin, light, new materials, metals – and integrate that into your business model. In doing so we unlocked a whole load of growth areas."
This renewed focus on design has fueled HP's chase of 'digital natives', people who have grown up around tech and the internet, with products defined by sleek design and touchscreens.
"They want that experience in their work life so it was clear actually that the traditional model for PC and the commercial type product needed to change," Tierney says.
"We needed to be much more design-focused. We needed to bring design to the fore."
HP has invested heavily in its Omen brand of gaming computers and hardware, which includes the virtual reality component that Tierney is confident will take greater shape in the near future as well.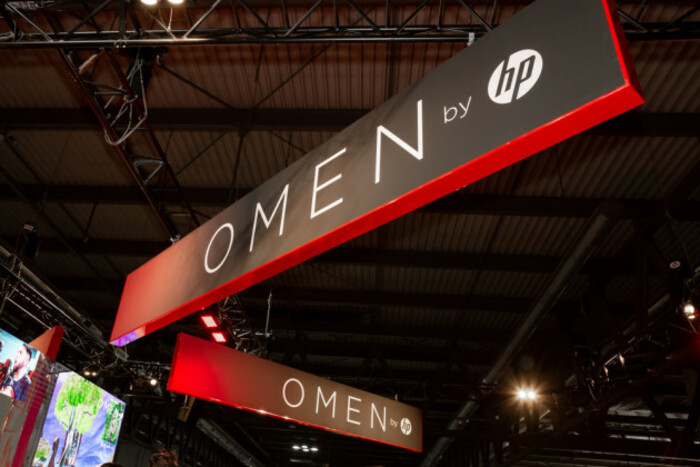 Source: Shutterstock/Tinxi
This, he says, will bleed over into more industries like manufacturing and construction where virtual and augmented reality could upend traditional processes.
"That AR and VR piece is becoming equally important, which is also driving demand for much higher performing PCs that need a different design."
Tierney says that HP, which has around 100 staff in Ireland, is helping to drive standards around design and technology that will ensure greater uptake and consistency.
"We have some guys in our team who are part of that global organisation for driving standards that are working on how do we drive this standardisation in all these areas, not just with AR, VR but even into things like 3D print," he says.
"The Irish entities inside of HP are working on this but also in the broader software communities, heavily involved in driving the innovation.
"At the same time (it's) making sure that the standards for everybody to work with are all being kept in place and are all being put in place. There's a big part of that community, software developers, that sits here."
Get our NEW Daily Briefing with the morning's most important headlines for innovative Irish businesses.