First-time buyers scheme to help push up house prices more than 5% next year
Property prices have already jumped by more than 7% in the year to the end of August.
THE GOVERNMENT'S NEW scheme for first-time buyers could help push Irish house prices up by more than 5% next year, it has been claimed.
According to data released by the CSO today, residential property prices rose by 7.2% across Ireland in the year to the end of August.
This compares with an increase of 6.7% in the year to July and an increase of 5.5% in the 12 months to August 2015. It is the strongest pace of annual house price inflation since June 2015.
The cost of housing rose by 1% nationally compared to the previous month, a jump described as "sharp" by stockbroker and asset management firm Davy.
In Dublin, all residential property prices increased by 4.5% in the year to August. Outside the capital the cost of residential property shot up by more than 11%.
Prices rose fastest in the south-west region, where house prices increased by 14.8%, while the mid-east region showed the least price growth, with house prices rising by 5%.
However, prices have still yet to recover to their boom-era peaks. Dublin residential property prices are 34.2% off the heights touched in February 2007 peak, while residential property prices in the rest of Ireland are 38.1% lower than their May 2007 peak.
Momentum 
In its analysis of the figures, Davy noted that prices "continue to rise more rapidly outside Dublin".
It also said that the government's new first-time buyers scheme, which was recently announced by Michael Noonan in Budget 2017, "should add momentum to house prices" in the new year.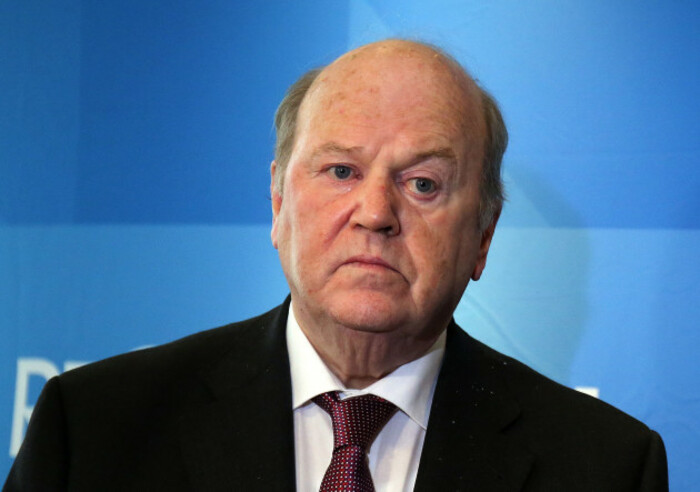 Source: Niall Carson/PA Wire
"We will now have to revise up our projections for house price inflation above our current forecast of 5% in 2017," the organisation said.
Davy said that the price gains are strongest "in areas that have seen the slowest recovery so far".
"As we had expected, Irish house prices have risen briskly through the summer months after a slow start to 2016," it said.
[embed id="embed_2"]
Inflation
Davy added that it had expected Irish house price inflation "to remain close to 5% through 2017 and 2018″.
"However, the new help-to-buy scheme will now provide a tax rebate for first-time buyers of newly built homes worth up to €20,000, or 5% of the purchase price, and should push up prices on newly built homes," it said.
"So we will now have to revise up our forecasts for Irish RPPI ( Residential Property Price Index) inflation to above 5% in 2017."
Housing experts have previously warned that the new scheme is focused on the wrong area and will lead to rising house prices.
However, Property Industry Ireland, the Ibec group for businesses working in the property sector, said that the CSO figures "support the need for the help-to-buy scheme".
"The scheme, available only for new homes, will help bring new supply of homes onto the market. Furthermore, only one-quarter of transactions were by first-time buyers where a normally functioning market would have more than twice this figure," it said.