Cork's Helixworks wants to store and protect the world's data in synthetic DNA
As part of our weekly Startup Spotlight series, we profile the biotech company.
THE WORLD PRODUCES a staggering amount of data that constantly raises questions about how we can store and protect this information.
Massive data centres churn through data daily, taking up large physical space, devouring energy, as researchers continue to look at novel ways of storing data by stripping the process down and making it more compact.
Cork startup Helixworks is doing just that. Backed by Sean O'Sullivan's SOSV, the  company is developing ways of converting data into genetic code that can be stored in synthetic DNA.
The concept has gathered steam in recent years with researchers exploring the method, which is quite dense as a storage system and could provide some kind of alternative to existing systems.
Researchers at Columbia University and the New York Genome Center have collaborated on a project called DNA Fountain and found that up to 215 petabytes of data could be stored in one gram of DNA – and it could hold for thousands of years if stored in the right conditions.
Microsoft is also among the major players that have become enamoured with the idea and has invested in research with the University of Washington.
Cork
With a team of six, Helixworks has been quietly working on its own methods of storing data within DNA.
It recently secured a research grant from the EU's European Innovation Council to further its study of DNA storage.
Nimesh Pinnamaneni, its chief executive, came upon the idea during his university days and eventually wound up in Cork to base Helixworks.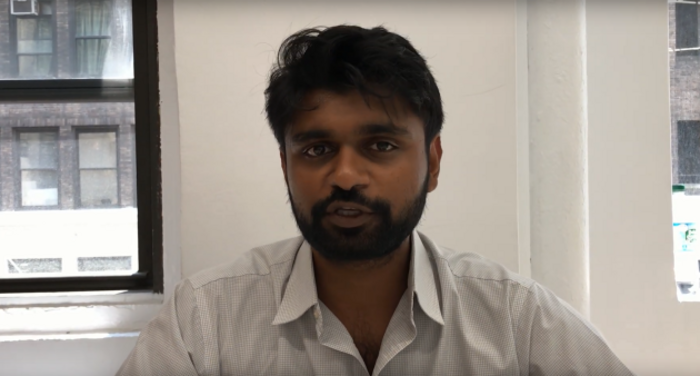 Source:
YouTube
/dLab VC and Accelerator
In 2013, the Indian native was doing his master's in Sweden in industrial biotechnology and while pursuing his studies, began tinkering with the idea for a startup alongside his co-founder, Sachin Chalapati.
"We started up in Sweden and we received a couple of grants at that time," Pinnamaneni told Fora.
"When we finished our master's we went back to India for a year and in India, while we were developing a prototype, we applied for IndieBio, and they're based in Cork, in 2016."
IndieBio is the biotech accelerator headed up by SOSV, the venture capital firm of entrepreneur Sean O'Sullivan, which has an office in Cork.
At the time it was running a Cork edition of the accelerator that was dubbed RebelBio – but the programme would ultimately shut up shop in the rebel city last year and relocate to London where it currently operates.
The programme provided the founders of Helixworks some early supports to try and nail down their idea and how it could be applied practically.
"What applications can we build using this material? It can store information, it's incredibly dense. The material used to make DNA is available across the globe," Pinnamaneni said, adding that there was clearly an opportunity here.
SOSV backed the startup through the programme and since then, it has been gradually evolving its technology with a view to commercialising in the coming years.
Authenticity
Pinnamaneni sees synthetic DNA not just as a means to store data more efficiently but as a way to verify products and their provenance.
One example is in pharmaceuticals where drugs and medicines need to be authenticated as they pass through the supply chain. DNA with unique information placed in the product could provide an answer.
"Manufacturing is global so anyone copy and use fake identifiers," Pinnamaneni said.
"You want the object itself to have this memory of what it contains, this can be information for authenticating that it's original," he explained.
"DNA is perhaps the only material that we could use to do that. You couldn't really put silicon chips into objects and it's not cost-effective, even though they're very cheap."
The ideal customer for Helixworks' technology would be large enterprise customers that have complex, sprawling supply chains globally.
It could be pharmaceuticals, textiles or any industry "where there's a need for authenticating the material to make sure that it matches the marketing, it matches the legislation", Pinnamaneni said.
"We want to be able to have a solution where you can give materials that are used in the manufacturing process its own memory.
"You'll be able to interact with the various applications like authenticating, tracking, even in some controlled substances, making sure that things are going in the right channels."
Commercialising
The technology is ripening but still has a way to go before it's ready to deploy on a mass scale.
"At the moment we have the capacity to do demonstrations to companies. Just last month we did a project with a major food and beverage company," Pinnamaneni said.
"We'll be doing pilots and proof-of-concepts over the next 24 months."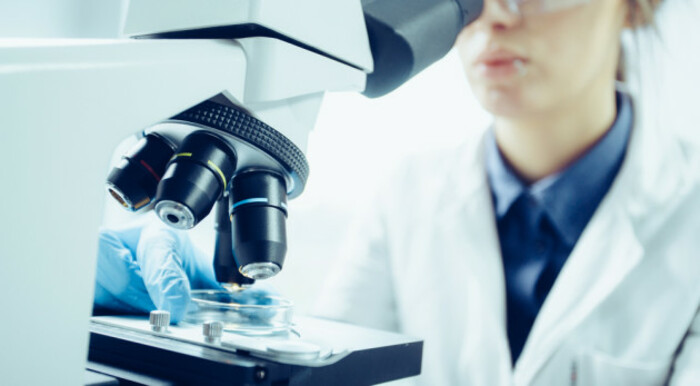 Source: Shutterstock/Likoper
One issue will be cost. While the cost of sequencing DNA has gradually come down, existing data storage methods are still cheaper but the latter don't have the long-term storage capability that DNA promises.
Helixworks is confident that further research and a growing business around it will help drive costs down and make DNA storage more widely available to industries.
"We would be providing (companies) the means for embedding this DNA information into their products and also providing them the tools that they need to recover and scan that information."
With SOSV and EU funding in the back pocket, Pinnamaneni said the startup is now seeking venture capital backers to boost its "short-term and medium-term plans, which is to commercialise".
Note: This article was updated to clarify that RebelBio has relocated to London.
Get our Daily Briefing with the morning's most important headlines for innovative Irish businesses.