'Knowing that I've had an impact on something - that's very motivational to me'
Hazel Mitchell of eBay Ireland talks about her remaining ambitions after 15 years at the company.
HAZEL MITCHELL HAS been with eBay Ireland for as long as the company has been active here – it's marking its 15th anniversary this year.
According to the latest tally, the e-commerce giant has around one million active buyers in Ireland with 3.8 million listings live on the site throughout 2018.
As eBay Ireland's site lead, Mitchell earlier this year helped launch a programme in partnership with Enterprise Ireland the Design and Crafts Council of Ireland to help 50 small businesses beef up their online retail credentials.
As part of our weekly question-and-answer series, we talked to Mitchell about her remaining ambitions, what she'd change about her working style and her proudest moment.
Here's what she had to say: 
What is the greatest achievement of your life so far?
Balancing my career and my personal life. I've been working in eBay for a very long time now. One of the things I'm most proud of is when I was asked to be the site leader here in Ireland.
The other big one would be launching our eBay@Home model, which gave us the opportunity to hire people who can work from home. We were the first in the eBay network to really introduce it – we really set the bar. 
What ambitions do you still have?
Continuing to try and create a place where people feel fulfilled and develop great careers – that's a huge piece for me.
On top of that we really want to grow the eBay Ireland community. We very recently launched a retail expansion for eBay Ireland.
I'm really ambitious about that because I think that's really a game-changer for us here in Ireland and it's a real opportunity to pay people well. That's something I'd really like us to scale over the next couple of years. 
Do you think ambition or talent matters more for success?
You need a healthy mix of both. Some level of talent can be learned but if you don't have the right level of drive and determination to hit those aspirations and put in the hard work, you would be struggling.
What's your main motivator?
Knowing that I've had an impact on something, whether that be on my team or on the business, the metrics or the community. That's very motivational to me.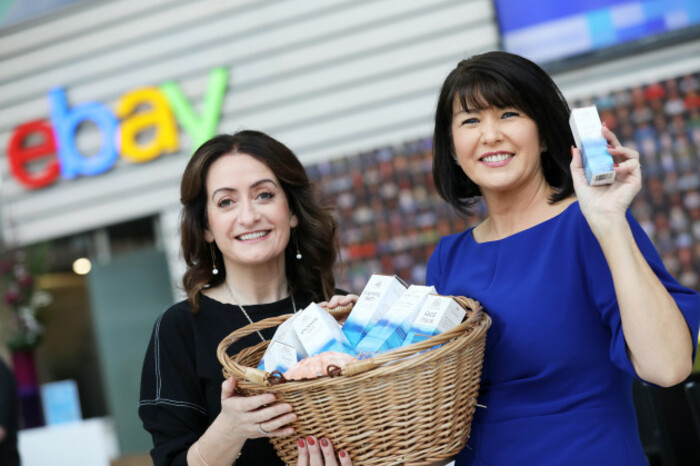 Source: eBay Ireland
Given the choice, is there anything you would change about your working style?
There's not one style that I think works – I would much prefer to be situational. I would like to get better able to understand in a situation what style of leadership works best and make sure I'm able to flex into that. 
Who have you learned the most from in your career/life?
My parents; they have had huge drive over the years. They both would have had very strong careers themselves and were very supportive of myself and my siblings.
They always challenged us to do our best and to make sure we were looking out for people around us and that we were bringing people along on the journey with us.  
Aside from your own, what industry do you find most interesting and why?
The retail industry – there are so many challenges in that space at the moment when you think about what's going on in the economy.
They really are going to have to reinvent themselves to be able to continue to be successful. There's a huge opportunity to get people back on the high street. 
What hobbies do you pursue when you're out of the office?
I'm really close to my family and we spend a huge amount of time together, so if I'm not here I'm usually with some of them. We're usually eating or out having dinner. I like walking and I have tried to get back into running. 
Get our Daily Briefing with the morning's most important headlines for innovative Irish businesses.