Hassle is about to start taking a much bigger cut from house calls
The on-demand cleaning service will also pay workers more with its pricing changes.
CLEANING SERVICE HASSLE will double its income on some house visits after announcing it would be lifting prices from next week.
In a blog post on its website, the company dubbed the 'Hailo for cleaners' said it would be raising its €12 hourly rate to help it recruit more staff and improve service.
From Thursday next week, the hourly rate for weekly and fortnightly bookings will be €13.90 and for one-off bookings it will be €15.90.
The company said the decision to raise prices was a move to get more cleaners to join the service so it could match the rising tide of demand in Ireland.
As part of the changes, the on-demand cleaning service is increasing the amount it pays cleaners from €10 to €11 per hour.
However the restructured pricing plan will also see the company take a larger cut from each house visit.
While previously the company made €2 per hour for bookings made through its platform, Hassle will not pocket €2.90 per hour from weekly and fortnightly bookings and €4.90 for one-off uses of its service.
Origins
Hassle was founded in London during 2012 by Alex Depledge, Tim Nimmo and Kildare native Jules Coleman. German rival Helpling took over the company in a deal worth €32 million last year.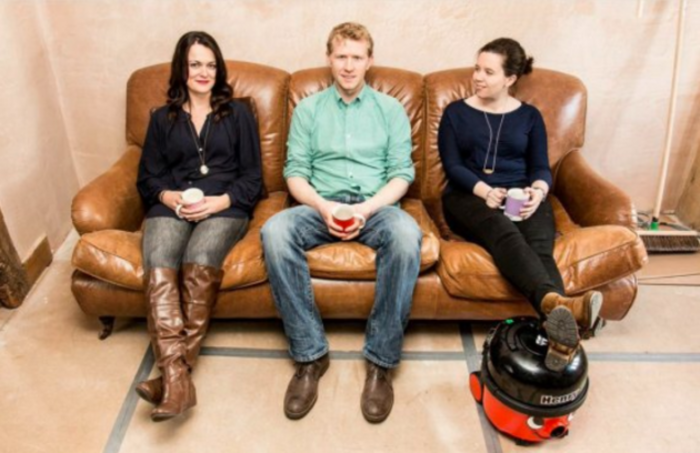 Source: Hassle
The service first launched in Dublin in 2014 and his since expanded to serve the Cork city area. It has had over 18,000 local users to date, although company records show the Irish arm lost more than €200,000 between May 2014 and the end of March 2015.
Coleman and Depledge initially agreed to stay on at the company after the takeover, however at the start of this year both announced they were leaving their roles.
After her departure, Coleman told Fora she left Hassle because she felt she couldn't be "where the heart of the company is" in Berlin and didn't want to hold the business back.
read more on