An Ireland-based man wants to crowdfund a Harry Potter pub complete with 'magic' wands
Matthew Cortland will launch his crowdfunding project for the London pub next month.
AN IRISH-BASED ENTREPRENEUR is about to launch a crowdfunding project to fund a 'wizarding-themed pub' in London that brings magic from the likes of Harry Potter into the real world.
The Kickstarter project, which has been in the planning phase for 10 months, will launch on June 26 – the 20th anniversary of the first Harry Potter book release — in an effort to crowdfund the Cauldron Wizarding Pub & Inn.
The project has been put together by Matthew Cortland, a former reading teacher turned designer and technology entrepreneur, who works for Irish startup PageFair.
He has aimed to raise $500,000 and will also get fans on board to help brainstorm ideas, design and construct the pub.
According to Cortland, the pub will use technology and the internet of things to bring the magic of the wizarding universe to life inside a "small and shabby looking pub" inspired by the works of J.K Rowling, J.R.R Tolkien and C.S. Lewis.
However, he said that there will be "no direct reference or use of Harry Potter, Lord of the Rings, or Narnia specific terms" due to "obvious trademark and IP reasons".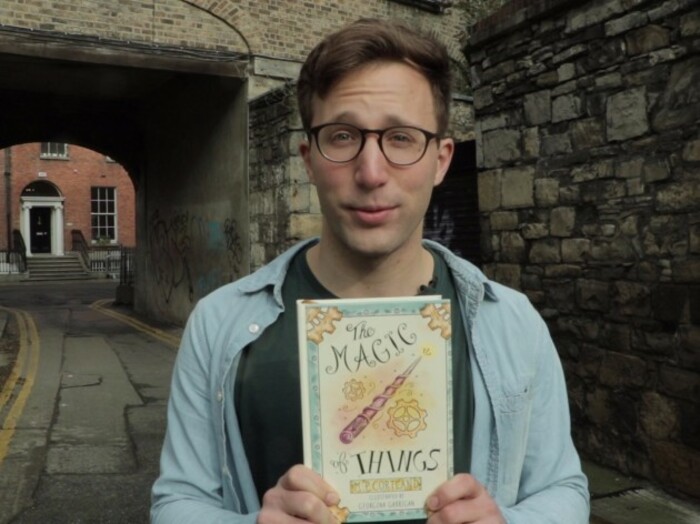 The pub's "magic" will include the likes of wands using touch and voice control technology to control the lights or the fire, a bar using touch sensitive and auto-refill technology, candles that float in mid-air using magnetism and moving photos on the walls.
And, of course, food and drink inspired by the most loved magical stories will also feature.
However, the magic and menu will be "fan-generated within the wider fantasy genre," according to Cortland, and won't reference the texts directly.
Location, location, location
Cortland said he does not yet have the premises for the pub and that the first step is "getting the funding and momentum behind the idea, but once we secure our initial funding we will be focused more on premises and licences".
He said that the company has approached London property companies and is ideally hoping for a location in Central London in the Charing Cross or Tottenham Court Road area — which is where the $500,000 (£389,200) Kickstarter goal comes from.
"For properties in that area, most of our cost is going to go to actually securing premises," he said.
"But tourists are also in that area. It would be great to be tucked off a side street, just like the Leaky Cauldron in Harry Potter — if you know it's there, you can find it."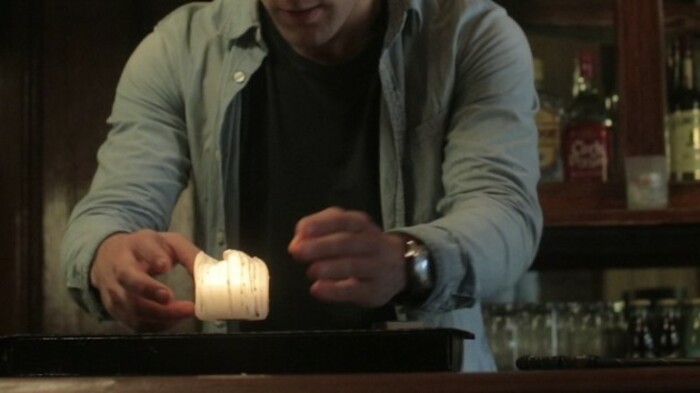 He said if the crowdfunding goal is missed, he might go down alternative routes to fund the project.
"If we don't raise the $500,000, we will get nothing. But the sign of successful Kickstarter isn't necessarily how much you raise, it's how many people back the project.
"It's better to raise $100,000 from 10,000 people rather than from 1,000 people. It shows demand and we can use that to go down alternative funding routes if we don't hit our funding goal."
Crowdsourced 
If enough money is raised, the company will also build an inn which will use "magic wands" instead of room keys, according to Cortland.
An editable wiki will also launch online where fans can submit ideas about how magical elements from fantasy stories could be brought to life.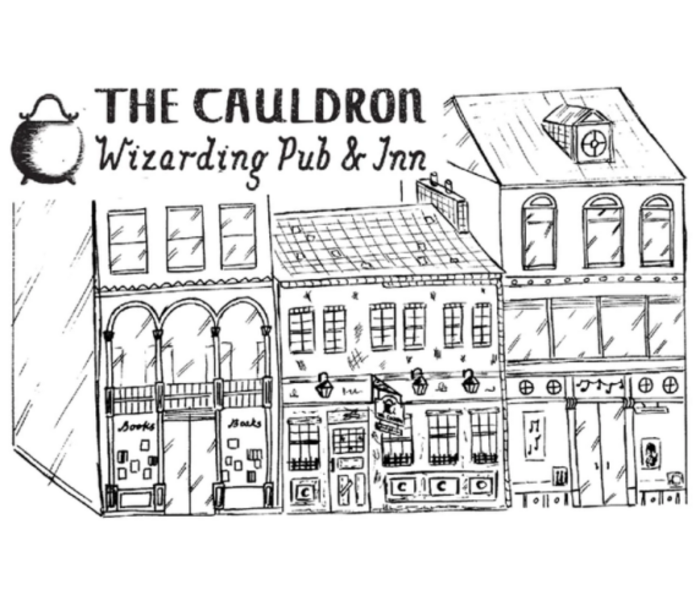 Source: The Cauldron Wizarding Pub & Inn
The company will also host 'wizarding hackathons' around the world to give fans a chance to use the ideas from the wiki to attempt to invent magic to be used in the pub.
A podcast titled The Magic of Things will also document the entire experience.
There are a range of incentives for those who back the Kickstarter, from the less exciting laptop stickers, pint glasses and bookmarks to having your own moving photo hanging in the pub, your name permanently inscribed on the wall or gaining access to the pub's secret bar.
Premium incentives also include inventing a cocktail, naming a snug or renting the pub for an evening.
Cortland has planned to open the pub in March 2018, with guests encouraged to bring their favourite book to donate to a reading classroom that will be set up in partnership with the Harry Potter's Alliance's 'Accio Books' campaign.
"The Cauldron is our chance to grant the wish of every wizarding fan: magic is real and you can be a part of it."
Additional reporting from Killian Woods.
Sign up to our newsletter to receive a regular digest of Fora's top articles delivered to your inbox.