Dundrum Town Centre's co-owner has dumped plans for a major UK retail tie-up
Hammerson plans to instead invest in 'higher-growth segments' such as Ireland.
PROPERTY GIANT HAMMERSON has withdrawn its €4 million offer to acquire Intu – the operator of a number of shopping centres in the UK including Birmingham's Bullring and Manchester's Trafford Centre.
UK-based Hammerson, which co-owns Dundrum Town Centre, the Ilac Centre and the Pavillion Shopping Centre in Swords, said that it is walking away from the deal as the board no longer believes it will benefit the company in the medium to long-term.
The takeover offer, which was first announced in December 2017, would have led to the creation of the biggest shopping centre group in the UK.
The announcement comes days after French mall operator Klépierre walked away from its €5.7 billion takeover bid for Hammerson after the company failed to provide "any meaningful engagement" with its proposals.
Last week, Hammerson rejected a revised offer from the French retail firm, saying that the proposal "very significantly undervalued" the company and its portfolio.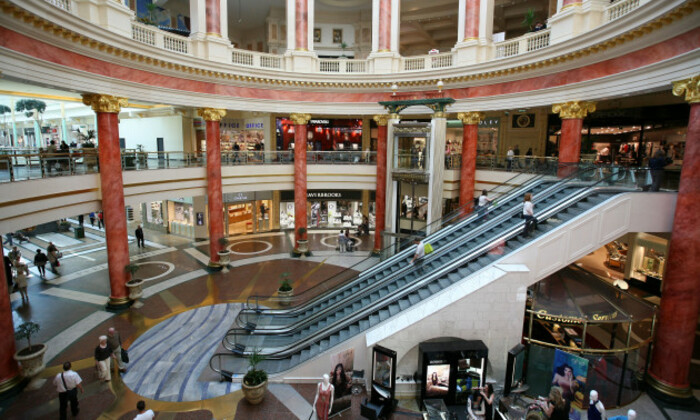 Source: PA Archive/PA Images
Increased Risk
In a statement released today, Hammerson said that the main reason for withdrawing its bid to acquire Intu is due to the deterioration of the UK retail property market since the start of the year.
It noted that the financial strength of retailers and other tenants in the UK has softened in recent months, while consumer confidence has also remained subdued.
Retail sales have slumped in the UK in recent months with the Brexit-hit weak pound driving up inflation while wages stagnate.
David Atkins, Hammerson's chief executive, said that the "heightened risks to the Intu acquisition now outweigh the longer-term benefits".
The company said that it has "the highest confidence" in its prospects as a standalone business with a "unique and irreplaceable portfolio".
[embed id="embed_2"]
It added that it will continue to look for opportunities to invest further in higher-growth segments such as premium outlets and the Irish market.
Hammerson reported a 6.8% increase in adjusted profits in its Irish operations last year, driven by retail sales growth and new lettings at Dundrum Town Centre. Like-for-like net rental income in its Irish portfolio was up by 7.4% last year.
The property company bought a major loan portfolio from Nama in late 2015, allowing it to take joint ownership of several retail sites in the country.
Sign up to our newsletter to receive a regular digest of Fora's top articles delivered to your inbox.