Hailo is using 'banter billboards' for its multimillion-euro rebrand as Mytaxi
The company says changing the well-known name will be a challenge.
THE COMPANY BEHIND the Hailo taxi-booking app will spend €5 million on a huge ad campaign as it rebrands as Mytaxi.
The company said that the campaign is set to be driven by initiatives like "bold billboards with catchy banter, (as well as) online films and other techniques to capture the public imagination".
It was announced last year that Hailo was to rebrand as Mytaxi after Daimler, which owns several major car brands including Mercedes-Benz, took a 60% stake in Hailo.
Daimler also owns Mytaxi and opted to merge the business with Hailo. The move is seen as effort to create a larger firm to try to take on Uber, the world's most valuable car-hailing app.
While Hailo it has performed strongly in Ireland, partly because Uber has been hamstrung by regulations here, it has struggled against its rival in many other markets.
The London-based firm recorded a £22 million (€26 million) loss after trying to break into North America.
However, the company has found more success in the Irish market. New accounts just filed for Hailo Network Ireland show that the company had net income of almost €221,000 in 2015. The year before its operating activities had recorded a loss of €126,000.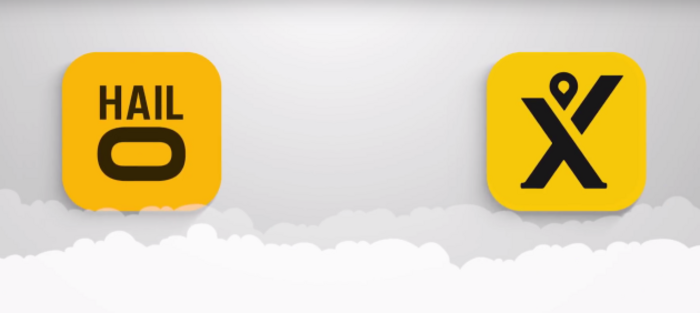 Hailo as a verb
In an announcement this morning, the company behind Mytaxi said that its move away from the Hailo name will include "public events and stunts" to capture "the ethos of Mytaxi, which is to help passengers 'move freely' in the cities and towns where the app operates".
It said that a team of 23 people is leading the campaign, which will run for the next eight weeks. "The work will also use influencer and experiential campaigns," it said.
[embed id="embed_2"]
Mytaxi Ireland chief marketing officer Gary Bramall said that the success of Hailo in Ireland "meant the brand became a verb" and that the change was "challenging and exciting".
"In many ways, the new marketing campaign acknowledges the success and personality that Hailo developed in Ireland and plays on banter to establish the Mytaxi brand," he said.
Hailo operated in the UK, Ireland, and Spain, while Mytaxi is available in Austria, Germany, Italy, Poland, Portugal, Spain and Sweden.
Hailo Ireland managing director Tim Arnold previously told Fora that he was not disappointed that the Hailo name is disappearing and said he was eager to push ahead with the rebrand.
Sign up to our newsletter to receive a regular digest of Fora's top articles delivered to your inbox.
read more on