Hailo to rebrand as Mytaxi in Ireland after takeover by Mercedes-Benz owner
Daimler is to acquire 60% of the London-based taxi app.
TAXI APP HAILO is set to rebranded and merged with Mytaxi, a taxi app owned by German car giant Daimler.
Under the deal Daimler, which owns several major car brands including Mercedes-Benz, will take 60% stake in Hailo. Hailo's shareholders will hold the remaining 40%.
Mytaxi and Hailo are now set to merge, with Hailo rebranding as Mytaxi. Hailo chief executive Andrew Pinnington will lead the newly formed company.
The firm will be headquartered in Hamburg, Germany. Financial terms of the deal, which will create Europe's biggest smartphone-based cab-hailing business were not disclosed.
Hailo confirmed in a statement that the newly formed company will operate under the Mytaxi brand.
No sudden changes
Hailo Ireland general manager Tim Arnold told Fora that the deal is "good news for Hailo".
"Now Hailo customers will be able to use the same app more widely than before in nine different countries," he said.
"We will put the best features of both sets of apps into one. For example we do things like airport service better than Mytaxi.
"There will be no immediate changes for passengers or drivers, over the coming months we will communicate how the migration will happen. It will probably be the end of the year when it starts."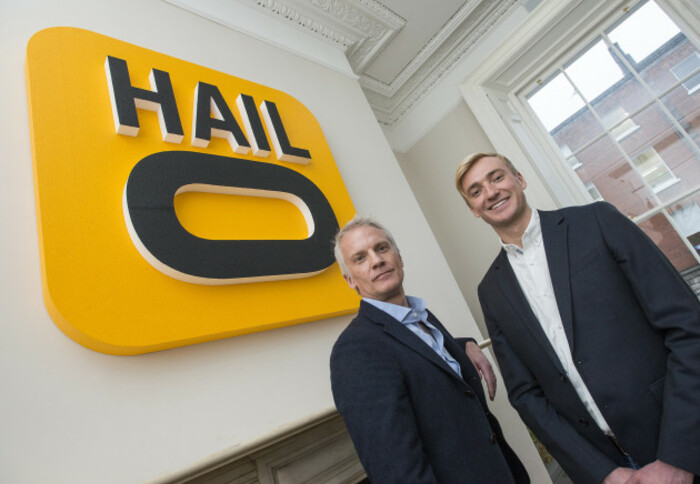 Source: RollingNews.ie
The merger between the two brands will create a larger firm to try and take on Uber, the world's most valuable taxi-hailing app.
Although it has performed strongly in Ireland, partly because Uber has been hamstrung by regulations here, Hailo has struggled against its rival in many other markets. The London-based firm recorded a £22 million (€26 million) loss after trying to break into North America.
Arnold said that the company had not intended to be profitable yet as it has focused on investing in growing the business and its market share.
"The finances of the company have become much better over the last 18 months and (the merger) will make a very strong force to compete with international competition," he said.
More investment
Daimler Financial Services chairman Klaus Entenmann said that the merger of the two brands "is another strategic step in making us a leader of mobility solutions and platforms".
"This investment is in addition to the nearly €500 million we've already invested in building mobility platforms and services over the last years. We are prepared to make further strategic investments as we continuously build our mobility ecosystem," he said.
Hailo, which launched in Ireland in April 2012, said that all of its operations in UK, Ireland, and Spain will be rebranded by the middle of 2017.
The new company will have 100,000 registered taxi drivers in over 50 cities across nine countries in Europe.
Hailo operates in the UK, Ireland, and Spain, while Mytaxi is available in Austria, Germany, Italy, Poland, Portugal, Spain and Sweden. Several high-profile business figures, including entrepreneur Richard Branson, have invested in the company.
The merger is subject to the approval of the European Regulatory Authorities. A decision is expected in the next few weeks.
This article has been updated to include additional quotes and background information
read more on