The maker of Guinness is still 'tracking' the cannabis market for potential investments
But Diageo is in no rush to cash in on the legal marijuana boom.
DRINKS GIANT DIAGEO said that it is keeping an eye on potential investments in the cannabis market – but the maker of Guinness is in no rush to cash in on the legal marijuana boom like its North American rivals.
Announcing its preliminary results for the year ended 30 June, Diageo – which also makes Smirnoff vodka and Johnnie Walker scotch – yesterday reported pre-tax profits of £4.2 billion on sales of £12.9 billion, up 12% and 6% respectively.
The drinks company's spirits sales delivered double-digit growth, while its scotch whisky performed well across every region except Europe. Sales of Guinness were down 2% in its home market thanks to "difficult competitive conditions" but were up globally.
There has been much speculation over the last 12 months that Diageo may look to enter the legal cannabis market, particularly in the aftermath of Corona maker Constellation Brands' $4 billion investment in Toronto Stock Exchange-listed group Canopy Growth in August of last year.
Diageo CEO Ivan Menezes yesterday suggested the company may follow suit, but cautioned that the group is "just tracking" the cannabis market at this stage.
"It's at a very early stage. We're looking at the sector, it's nascent and we just want to understand the consumer behaviour," Menezes said, adding that Diageo's business has not yet been affected by the legalisation of cannabis in some parts of North America.
According to a Financial Times report published last year, Diageo held talks with three Canadian companies over a potential partnership or investment.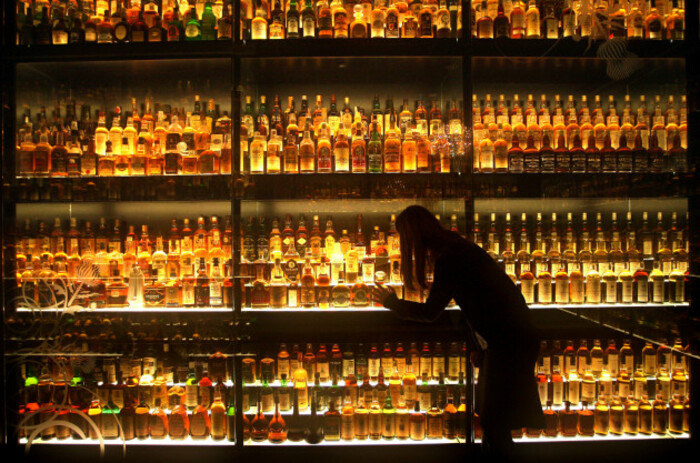 Source: David Cheskin/PA Wire/PA Images
Several drinks giants have pushed into the production of cannabis-related products as the market opens up in several US states and Canada.
In December of last year, Budweiser brewer Anheuser-Busch announced a joint venture with marijuana producer Tilray. The two plan to pump $50 million into researching beverages infused with either THC – the compound that produces psychoactive effects -  or CBD – the element that does not.
Diageo has undergone a restructuring exercise in recent years that saw it sell off under-performing labels in its stable while simultaneously rolling out newer brands in response to changing consumer tastes.
For example, earlier this year, it launched Villa Ascent gin to cash in on growing interest in the spirit in the UK.
Get our Daily Briefing with the morning's most important headlines for innovative Irish businesses.