Google is now one of the biggest corporate taxpayers in Ireland
The tech giant paid over €160m in company tax here last year.
GOOGLE'S MAIN IRISH subsidiary paid more than €160 million in corporate tax last year, making the tech giant one of the country's biggest taxpayers.
New accounts for Google Ireland Ltd reveal the staggering amounts of money being filtered through the company, which handles much of Google's vast international search advertising business.
Turnover rose from just under €23 billion in 2015 to more than €26 billion in 2016. Alphabet, Google's parent company, had global revenues of just over $90 billion (€76 billion) in 2016, which means Google Ireland Ltd's turnover represented about a quarter of the firm's global sales.
A director's report for the Irish firm said that the increase in sales during the year was mainly driven by a rise in "advertising revenues generated by Google websites".
Expenses
Administrative expenses, which were by far the company's largest cost, rose from €17 billion to €18.4 billion.
Among the reasons cited for the jump in expenses was due to "an increase in royalties paid to a group undertaking as a result of a net increase in turnover and expenses".
Cost of sales also jumped from €5.5 billion to €6.9 billion. When expenses were accounted for, Google Ireland made a pre-tax profit of about €1.4 billion, up from €341 million the year before.
It paid €164 million in taxes on its profits, compared to €48 million in 2015, to leave it with a net profit of €1.2 billion.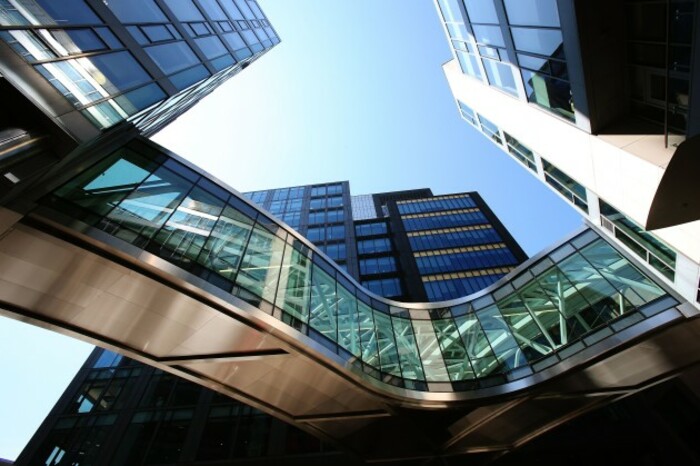 Source: PA Archive/PA Images
The sum makes Google Ireland one of the biggest taxpayers in the state. The top 10 firms accounted for nearly 40% of all corporate taxes paid in Ireland last year.
Windfall
While the corporate tax payment represents a substantial windfall for the Irish Exchequer, globally Google has come under fierce criticism in the past for using various tax avoidance strategies, including moving money through Irish vehicles.
Google Ireland's parent is an unlimited holding company, which does not have to file publicly accessible accounts with the Companies Registration Office. This firm is in turn owned by Google Bermuda, which is ultimately owned by the tech giant in the US.
Other Google companies have paid far less tax than its main Irish firm. For example, Google Commerce Ltd, which handles income from device sales and the Google Play store paid just under €700,000 in corporate tax despite recording sales of more than €1 billion.
The accounts for Google Ireland also show that it directly employed just over 3,000 people on average during 2016.
Yesterday the US multinational released a statement saying that the firm now employed more than 7,000 people in Ireland, however that figure also includes contract staff.
The company also announced that it has leased a six-storey building in Grand Canal dock, near its European HQ in Dublin, to accommodate more people.
Sign up to our newsletter to receive a regular digest of Fora's top articles delivered to your inbox.
read more on