One of Google's Irish companies took in €1bn in sales. It paid €700k in tax
The firm is responsible for Google Play store and device sales.
ONE OF GOOGLE'S Irish companies paid just under €700,000 in corporate tax despite recording sales of more than €1 billion.
While the Dublin-based firm took in a huge amount in revenue one of its biggest costs was pricing agreements with affiliated companies.
New accounts for Google Commerce Ltd show that its turnover rose from just over €600 million in 2015 to €1.1 billion in 2016.
The company makes its money from the sale of digital content and apps through the Google Play store and from the sale of electronic devices.
It said that this 2016 was the first full year in which it counted digital applications in its sales figures, which it said is a factor in the big sales increase.
Cost of sales rose from €441 million to €552 million. However, the biggest increase in costs was due to a spike in "administrative expenses", which jumped from €169 million to €541 million.
The director's report stated that the €372 million rise was due to "a revised pricing structure with an affiliate".
With the swell in these costs, the firm recorded a pre-tax profit of just over €3 million for 2016. After paying just under €700,000 in tax, the firm reported a full-year profit of €2.2 million.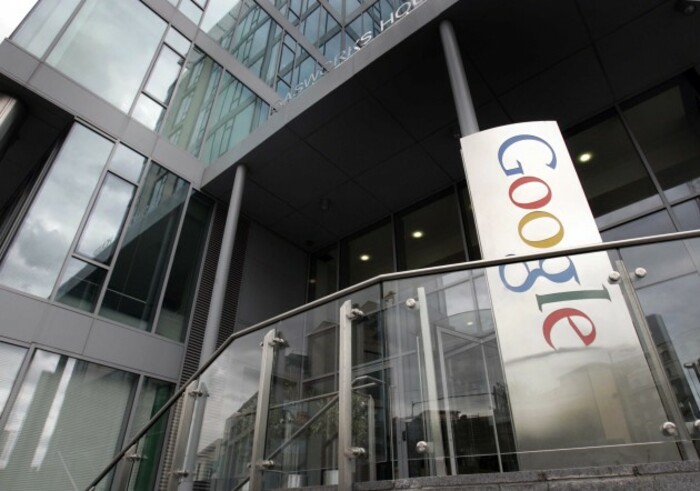 Source: RollingNews.ie
Google Commerce did not employ any people during the year. The firm is a "service provider to an affiliate".
Corporate tax
The company is only one of several Google subsidiaries in Ireland, so it is not clear how the "administrative expenses" is being divided up among other companies. Google declined to comment when contacted by Fora.
Google Commerce's Irish parent is an unlimited holding company, which does not have to file publicly accessible accounts with the Companies Registration Office. This firm is in turn owned by Google Bermuda, which is ultimately owned by the tech giant in the US.
The company's biggest local subsidiary, Google Ireland Ltd, which handles much of the firm's vast international search advertising business, paid €46.5 million to the Irish exchequer in 2015 on €22.6 billion in revenue. It is yet to file accounts for 2016.
Google has previously been criticised for using a web of international subsidiaries to avoid tax. While such structures are completely legal, the issue has received increased attention after the publication of the Paradise Papers.
Following the publication of the documents, Google and several other large multinationals have been asked to appear before the Oireachtas Public Accounts Committee to explain their tax affairs.
While Google Commerce has no staff, Google as a whole employs thousands of workers in Ireland and is one of the largest employers in the state.
Sign up to our newsletter to receive a regular digest of Fora's top articles delivered to your inbox.
read more on