With Brexit days away (maybe), Google officially moved online payment processing to Ireland
The transfer will ensure that Google Pay services will continue to 'run smoothly'.
GOOGLE HAS MOVED online payment service operations for its Pay app from the UK to Ireland as Brexit looms.
All Google Pay users in the European Economic Area – with the exception of the UK – will now be serviced through the Irish entity, Google Ireland Limited. The change came into effect on 4 April.
UK-based users will still be processed there. Previously, UK-incorporated outfit Google Payment Limited handled payment processing for all of the EEA.
Google Pay is the tech giant's digital wallet and online payments service, initially launched in 2015 as Android Pay. It re-branded as Google Pay in 2018 and merged with its other payment services.
The tech giant previously received payment institution approval from the Central Bank of Ireland late last year.
In an email sent to users last week, Google said it was making the decision to shift responsibility to Ireland while "the UK's relationship with the EU evolves" and to ensure operations "continue to run smoothly".
Google told users that the Irish entity will manage the "processing of your payments and information in accordance with the new terms of service".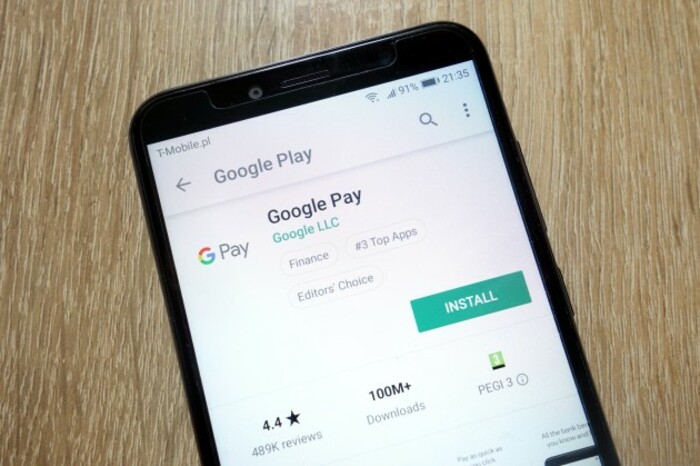 Source: Shutterstock/Piotr Swat
The change is not expected to impact the user experience but is necessary to keep services flowing regardless of the outcomes of Brexit.
It is not known if Google plans to put any new staff in place in Ireland to oversee the processing of the service. The company declined to comment.
Brexit shifts
The shift marks Google's latest move in safeguarding its payment services from Brexit shocks.
Late last year, it secured approval from Lithuanian authorities for an electronic money, or e-money, licence to allow it to continue offering electronic money payments.
Lithuania has proven a popular location for firms seeking e-money licences of late with fintech outfit Revolut securing approval in the Baltic nation.
The Central Bank of Ireland recently approved a number of companies for e-money licences including Stripe and Paysafe Group.
Get our NEW Daily Briefing with the morning's most important headlines for innovative Irish businesses.