'It's part of the digital age': How companies are dealing with online employee reviews
Glassdoor has attracted reviews from more than 20,000 employees in Ireland.
SCROLLING THROUGH EMPLOYER review site Glassdoor, an anonymous employee assessment of Dublin-based fintech company Fenergo claims that staff are "like robots" and "every day is like a funeral inside the office".
Beneath is a response from one of Fenergo's recruitment managers, thanking the person for their feedback and encouraging them to chat to their HR boss about the matter.
Caroline Grant, the company's vice president of HR, says that the firm always keeps an eye on Glassdoor reviews and replies where appropriate.
"We don't have a policy on it, but we review each one and decide whether or not it's appropriate to respond on a case-by-case basis," she tells Fora.
"It's very difficult when it's an anonymous person. There's always two sides to a story so I think you've got to take a balanced approach to comments and we do take them seriously."
But this negative review is an outlier. Out of 56 postings on the jobs website, Fenergo has a largely positive response from current and former employees, with a rating of four out of five stars.
"Fortunately we don't get many negative reviews, but we absolutely take on the feedback. In most cases the comments there won't be new to us – they would generally be reflective of the feedback we would get from staff," Grant says.
"But if there's a negative one we might want to do a bit of investigation and see if there's something we need to do differently. I think we get a reasonably good feel for what people are thinking so we certainly keep an eye on it."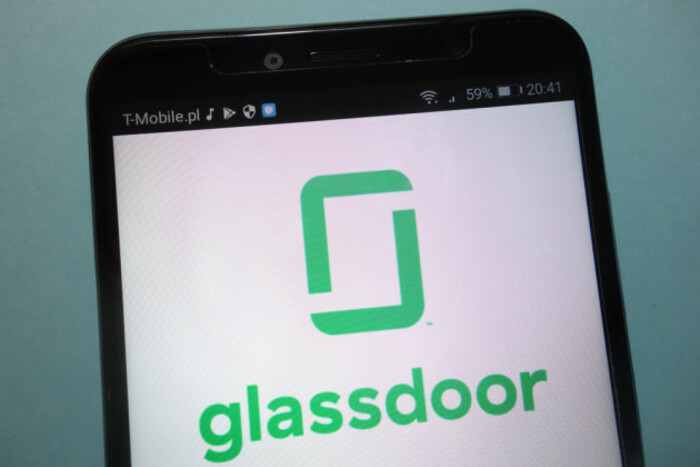 Source: Shutterstock/Piotr Swat
Fenergo is a growing company. It currently has about 650 staff globally, with 400 based in Dublin, and has revealed plans to hit the 1,000 mark next year. Grant sees Glassdoor as a key part of the recruitment process.
"It's an important tool for us, we post our roles there. I think the real value of Glassdoor is for prospective candidates who have heard about Fenergo or are applying for a role, and can check what the comments are like as part of their research."
'Under a microscope'
Glassdoor was launched in 2008 and provides jobs listings as well as a platform for current and former employees to anonymously review companies.
The website now features 45 million reviews for jobs in the US, Canada, Europe and other markets.
According to Glassdoor, the website gets over 620,000 visits every month in Ireland and has reviews from between 20,000 and 30,000 Irish-based employees. The most-reviewed companies here are Accenture, Amazon, Google, Voxpro and Dell.
Both Glassdoor and jobs website Indeed, which are both owned by Recruit Holdings, regularly compile lists of the 'best places to work' based on employee reviews from their sites. Last year, computer giant Dell was ranked first in Ireland.
As a result, Robert Mac Giolla Phadraig, chief operating officer of Sigmar recruitment, says that reviews are an important resource for jobseekers in a competitive market with close to full employment.
"Once they're considering a job move, people look to compare and contrast the opportunities against what's in the market. So the first thing they typically do is look at the likes of Glassdoor and Indeed to check out the company," he tells Fora.
"They want to find out the purpose of an organisation, where is it going, what is it like to work there, who they will be working with. Jobseekers will do twice as much due diligence at the beginning of the recruitment process than a company will."
Although employer review sites can be a good resource for understanding life behind the scenes at a company, Mac Giolla Phadraig encourages people to take them "with a pinch of salt".
"Indeed and Glassdoor typically attract more negative reviews in most cases. People who have had a bad experience working at a company or going through the interview process might be more inclined to leave a negative comment on those types of platforms.
"And with the ability to post things anonymously, I think that gives people a place to hide or be more cynical. So jobseekers need to approach these reviews with a certain amount of caution."
'Trolling site'
Not everyone is entirely convinced by the benefits of these types of reviews.
Barbara McGrath, managing director of employment agency Brightwater, says she doesn't have a huge amount of time for Glassdoor, describing it as a "trolling site".
Although she has issues with the ability for people to leave anonymous feedback or complaints publicly, McGrath's advice to businesses is still to review comments and reply where appropriate.
"It is better to respond – but in a measured way. If it's a negative review you may feel like being stronger in your response, but you have to remember that it's a public reflection of your business.
"And with most companies, for every bad review there are plenty of good ones. It's a mixed bag – you can't be too dependent on something like Glassdoor to give you the full picture."
At Brightwater, which has 73 reviews and an average rating of 3.9 on Glassdoor, McGrath says that she tries to respond to all reviews personally.
However, she prefers for employees to say things directly to her or another member of staff, especially if there is a serious issue.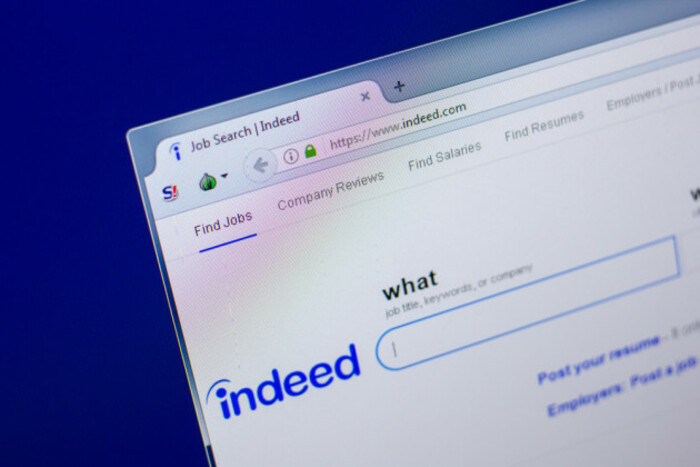 Source: Shutterstock/Sharaf Maksumov
At Fenergo, the approach is the similar. Grant says that if there's an issue at work or during the recruitment process, it's prefered that people raise it directly with the company instead of through an online review.
"I know some companies would encourage people to post reviews online, but we don't. We're pleased that the reviews on Glassdoor are reasonably balanced and give a bit of a flavour as to what it's like to work here," she says.
"But we prefer to deal with issues internally. We have one to ones, quarterly check-ins, employee surveys, so people can come and talk to us directly."
Grant acknowledges that online user-generated reviews are not always going to be positive, but says that it is largely a good thing for both companies and jobseekers.
"I generally see it as being positive. I think we're in an age where people want a degree of transparency. People are used to seeing reviews everywhere – good and bad – and they know how to judge them.
"Maybe if our scores were less good I might feel differently but I think it's part of the digital age."
Note: This article was amended to include updated figures from Glassdoor.
Get our NEW Daily Briefing with the morning's most important headlines for innovative Irish businesses.