How Gigable's gig economy platform is adapting to the coronavirus crisis
In our weekly Startup Scout series, Fora picks out the most promising companies emerging from Ireland.
Founder: John Ryan
Elevator pitch: A platform for gig workers to find work
Funding: Seed round from Delta Partners and Enterprise Ireland
Status: 7,000 members signed up to the platform
WORKING IN THE GIG economy can be tough at the best of times but in the current crisis brought on by Covid-19, that instability is more acute than ever.
It's something that John Ryan is very much aware of. He heads up Gigable, a platform for companies and gig workers, from delivery couriers to management consultants, to connect, do business and carry out payments.
All businesses and workers are feeling the brunt of this sudden halt and shock to the economy, Ryan said.
"They're reacting as quick as they can and you have to be compassionate to businesses and businesses that are on our platform who had their business decimated by this. That's the number one thing to keep in mind," he told Fora.
"I've been very careful to not be inconsiderate to those businesses. I think that a lot of the approaches that you could take in this scenario might just come across wrong if you were trying to push your service or push your platform."
Ryan himself has been able to adapt to different situations. He took a circuitous route to the position of startup CEO.
After studying finance at university he joined Goodbody Stockbrokers but he always had an itch to do military service and left to join the defence forces. After nine years, he retired as a captain and returned to education, completing an MBA at Smurfit business school, ultimately joining fintech startup LoyLap as chief operating officer.
Then another itch came – starting his own company, which was the genesis for Gigable.
"I was in the gym one day, and I could see a guy training somebody very, very poorly, and saying 'they're going to probably get injured doing what this guy is telling them to do'," he recalled.
The initial vision was some kind of marketplace to book the verified and accredited services of professionals like a persona; trainer. "There should be some form of meritocracy in work in general," he said.
Gig workers
Digging in deeper, Ryan found that the model could be applied across the board for freelancers and gig economy workers as a way to find work. It also introduced a rating system so businesses could source quality workers and to add some transparency to the payment process between companies and their contractors.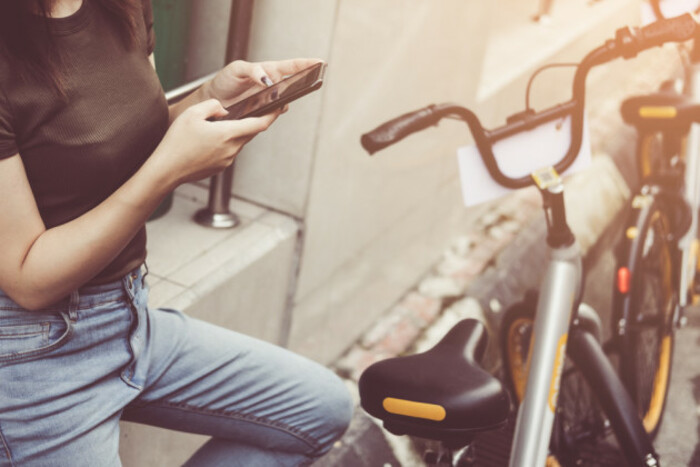 Source: Shutterstock/structuresxx
"The businesses that are on the platform posts their gigs with the rates for everybody to see, what the time of work is, where they're expected to work," Ryan said.
"That's a layer of transparency that can't be understated in terms of its importance. It's not there in most jobs, never mind gig economy jobs," he said.
"When you have an open platform that has good guide rails and good structures in place, people really buy into it."
Growth
Gigable raised a seed round of an undisclosed amount late last year from Delta Partners, Enterprise Ireland and some private investors.
The platform has 7,000 members signed up in Ireland and the UK. Given the uneven nature of gig work – some use it regularly, others occasionally – Ryan said that Gigable needs to continue to grow that base regularly to provide constant value to the companies that use it.
The startup recently signed a deal with Revolut to facilitate more direct payments between companies and their contractors. Gigable takes a 15% cut of the transaction – 10% from the business and 5% from the worker.
It is agnostic to industry sectors. Some sectors are more common than others, with food delivery drivers proving notably popular, but it can be applied to professions like business consultants and event managers.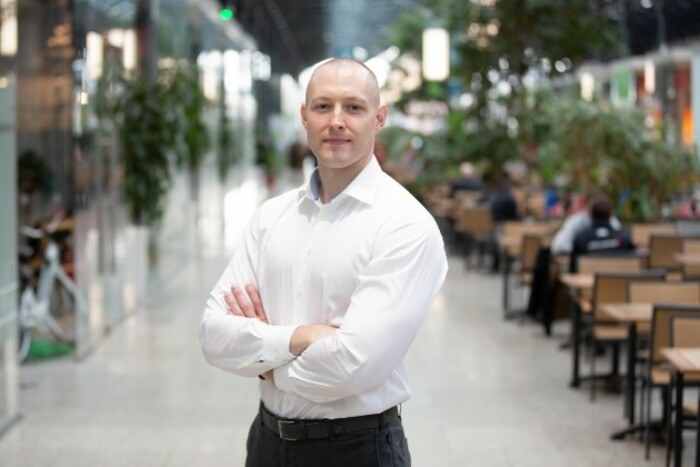 Source: Gigable
Food delivery, in particular, is seeing a spurt in demand as restaurants are forced to shut their regular business and relying on online ordering.
On the flip side, event managers that used the Gigable platform to find work are in a difficult bind as long as crisis measures are in place.
"A lot of the events space is completely wiped out for the summer. For existing companies in that space, they've already pivoted in what they do and the different services that they provide so we've offered to help support them with that," Ryan said.
"It's going to be hugely important, potentially for up to three months, this could be expected to continue.
"I'd be an optimist by nature and I'm hoping that businesses can return to normal and restaurants can just return to normal operation within a few weeks, but you know, it's quite likely that that's not going to be the case."
Get our Daily Briefing with the morning's most important headlines for innovative Irish businesses.