Genomics Medicine Ireland will open a Dublin centre to collect and study people's genetic data
The life sciences firm is building a vast database to improve disease treatments.
LIFE SCIENCES COMPANY Genomics Medicine Ireland (GMI) is to open a new research facility in Dublin city centre as part of its mission to collect and analyse genetic data on hundreds of thousands of people.
GMI secured a unit on Pearse St, next to Trinity College, and signed the lease just before Christmas. The facility is expected to open around April of this year with four initial staff.
It will serve as a research hub in the city centre for the company's work analysing human genome data to inform better treatments of diseases. The clinic will expand on its existing GenoFit programme at UCD.
"The UCD clinic is booked out up to two months in advance, sometimes three months," Jackie Dolan, clinical programme manager, told Fora.
"We want to be able to facilitate those people who are trying to get appointments and provide another site that's very easily accessible to more people."
While GMI facilitates booking appointments online, the Pearse St clinic will also allow people to come in directly for more information about the work the company does.
"(People can) speak to somebody there about all the different studies that we have going on. There'll be someone to help schedule an appointment," Dolan said.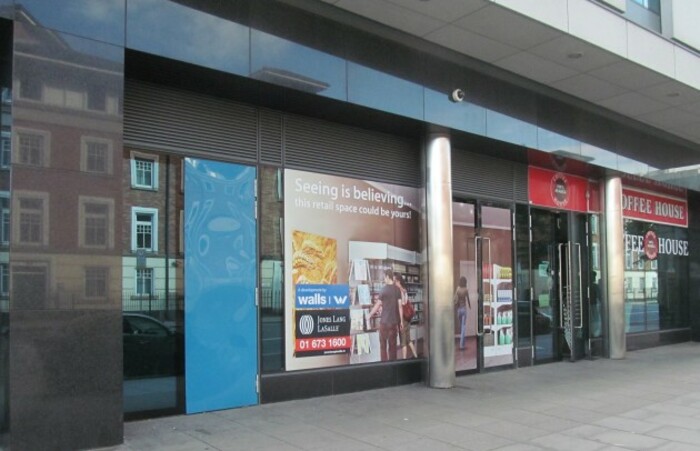 Once a volunteer signs up, they will go through health and fitness assessments that will gauge things like blood sugar, BMI and bone density along with filling out a lifestyle questionnaire.
"This is all voluntary and they know exactly what is involved in the assessment before they start off," Dolan explained.
"At the end, we provide them with the results of their test and we give them an interpretation manual and they can understand what their results mean with respects to normal results, age and gender."
GMI is building an extensive genomic database of 400,000 volunteers to create a large platform for researching treatments and medicines.
The company believes this greater understanding of genomics will be a key to finding new treatments for diseases like multiple sclerosis, asthma and diabetes.
According to the company, it has strict rules in place around its collection and analysis of this medical data to fall in line with data protection laws like GDPR with the information 'pseudonymised' to remove personal identifiers in the medical data, which is held within the EU.
Future
In November, GMI was acquired by US medical technology company WuXi NextCODE for an undisclosed sum.
The Irish company, founded in 2015, previously raised $40 million from backers including Google Ventures.
[embed id="embed_2"]
WuXi NextCODE is carrying out a similar genomics mission but on a global scale. GMI will serve as its European headquarters with plans to hire 600 roles in the company over the next five years.
Amy Swearingen, head of marketing at GMI, said that the majority of those roles, spanning medical and technology positions, will be at the company's head office in Cherrywood.
"The investment in November will allow us to scale much more rapidly than we otherwise might have been able to do. We've been tracking very well against our targets," she said.
"Things like being able to expand to the new Trinity central site will help us get up there much faster."
Swearingen added that it's likely GMI will open regional clinics around the country to further boost accessibility, but that's further down the pipeline.
"Right now we're looking at the immediate targets ahead of us so getting this clinic up and running," she said.
"We've had such early success with the UCD clinic that we wanted to open this second clinic. I think this model is working well and we're finding that it's helpful to the people that want to participate."
Note: This article was amended to clarify details around WuXi NextCODE.
Get our NEW Daily Briefing with the morning's most important headlines for innovative Irish businesses.