Why Parkpnp's founder is changing his plans for the US – and opening a wine and 'cronut' bar
Garret Flower pioneered the croissant-doughnut pastry in Dublin before launching the parking app.
A RECENT TRIP to the west coast of America has prompted a change of mind for Garret Flower, the founder of Parkpnp, a startup dubbed the 'Airbnb of car parking'.
Flower, whose company just raised a new €500,000 tranche of funding, had set his eyes on bagging a series A investment in Europe and previously thought it was unwise to target the US.
But that all chanced in November, when he was chosen to participate in the Blackbox Connect accelerator in Silicon Valley.
Run by Google's startup division, Blackbox Connect is a two-week bootcamp for early-stage companies that counts the likes of YouTube co-founder Steve Chen and Adam Cheyer, co-founder of Apple chatbot Siri, as mentors.
The experience made Flower rethink Parkpnp's approach to the American market, especially with the launch of its new software-as-a-service product, ParkOffice, which lets real estate firms and businesses manage parking.
"I got into that prestigious programme and thought I'd embrace it and see how it goes. We didn't believe that it was smart to go for the US initially. I even wrote an article on why we were focusing on Europe first," he says.
"The reason we skipped the US was because our main competitors are there, such as SpotHero and Parkways. But now with ParkOffice, we've got something that hasn't been seen in the US, so now we're going after clients over there."
The latest injection of cash from existing investors and Europcar Ireland boss Colm Menton will be used to push ParkOffice stateside.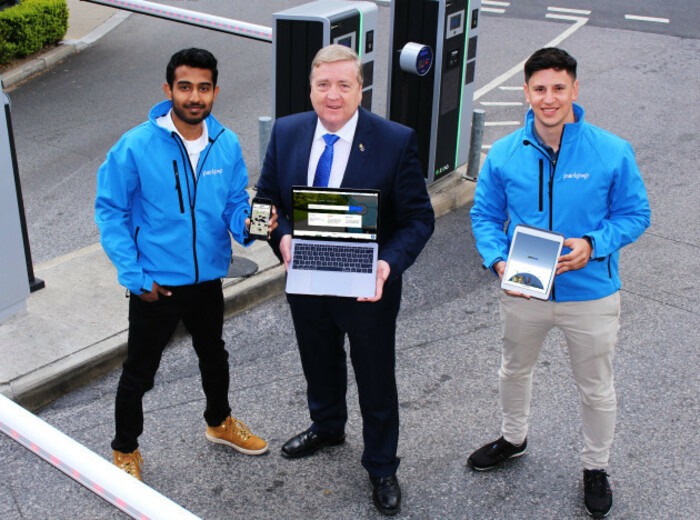 Source: Parkpnp
The decision to focus on America has put on ice the plans to raise a series A round for the immediate future.
"I got to meet so many investors and world-renowned people from tech at Blackbox," Flower says.
"These guys are telling me what they feel I should focus on and that's what I'm doing. So I've come back now (to Ireland) and we're focusing on more lucrative opportunities with US customers."
Although Parkpnp is focused on the States, it is certainly not turning its back on this side of the Atlantic.
"We are still focused on Europe … We just closed a multi-country deal with Q-Park across Ireland, Belgium and the Netherlands," Flower says.
"It's just we're pushing two different products. We have a marketplace product which is the renting of parking spaces and that primarily is growing in Europe.
'We just want to get a number of US customers on the ledger for ParkOffice so we can look to raise our series A stateside in 12 months to 18 months time."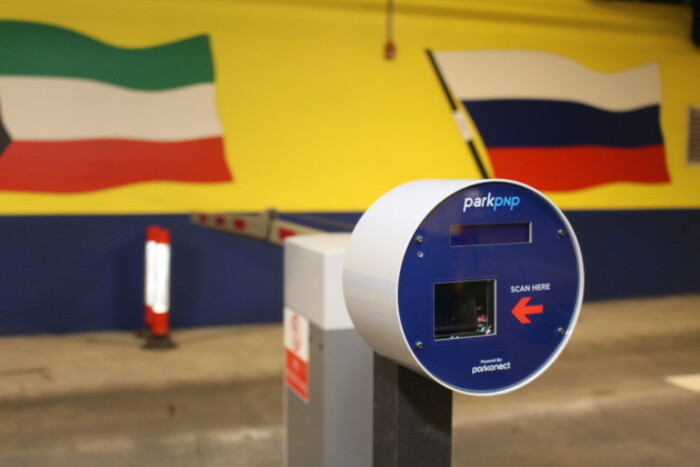 Source: Parkpnp
Following Amazon
Parkpnp's play with ParkOffice is taking a leaf out of Amazon's playbook, according to Flower.
The startup is looking to mimic the success the tech giant has enjoyed through its Amazon Web Services offering. 
"ParkOffice is one of the products we're offering now from Parkpnp that is pure software. If you look at Amazon, they have the marketplace, but they also have Amazon Web Services, which is the bread and butter software offering," Flower says.
Priced between €250 and €500 a month, he thinks the product has "very attractive recurring margins".
"We see ourselves working with real estate owners who may run an industrial estate with maybe 20 different businesses. Some businesses have massive needs for parking. It's just about accessibility."
[embed id="embed_2"]
He adds that such a product with recurring high-margin revenue should help the business move towards profitability at a faster pace. Parkpnp's latest accounts show that it made a loss of €293,000 during 2017 and is sitting on total losses of €318,000. 
Cronuts and wine 
The plans to ramp up efforts in the US with Parkpnp have come at the same time as another new project closer to home starts to gain traction. 
For the past few months, Flower's Dublin city centre-based bakery business, Krüst, has been undergoing a makeover and refitted to cater for a new trend – cronuts and wine.
"We've seen that there is a trend in New York of cafe-wine bars and Krüst is now following suit," Flower says.
"We're going to run a cafe during the day and wine bar at night where we do cronut and wine pairings. They go quite well together actually, so we have different cronut and wine pairings, like cheese cronuts."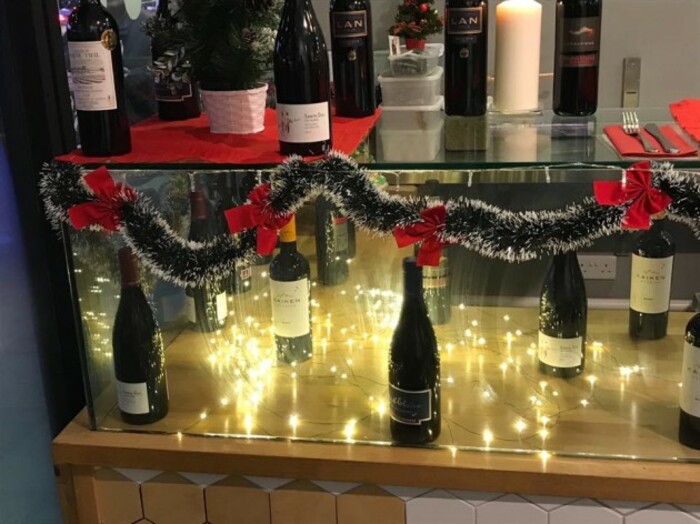 Source: Krust
Krüst coffee shop and bakery is probably best-known for pioneering the croissant-doughnut, or cronut, in Dublin and Flower says it's time for the business to try something new.
"Initially we had the doughnuts and cronuts, which was an instant experience. Now what we'd like to do is have more people coming in for a longer experience in our cafe and wine bar."
Get our NEW Daily Briefing with the morning's most important headlines for innovative Irish businesses.