Higher gambling taxes have made Ireland one of the world's 'most penal' betting markets
The duty was increased to 2% in yesterday's budget – leading to a backlash from bookmakers.
DOUBLING THE BETTING tax will bring in extra money for the State – but will also turn Ireland into "one of the more penal" gambling markets in the world, according to industry analysts.
In yesterday's budget speech, Paschal Donohoe confirmed that Irish gambling tax will be doubled from January 2019, increasing from 1% to 2% for both retail and remote bets placed by customers. 
Additionally, betting duty on exchange revenues will be increased from 15% to 25%, which is expected to generate an extra €40 million for the Exchequer next year.
However, analysts at Davy said that the measure represents "yet another costly regulatory development" for the bookmaking sector and means that Ireland will now have "one of the more penal regulatory backdrops for gaming in the world".
The stockbroker estimated that Paddy Power Betfair, which operates around 260 outlets across Ireland, will pay about £20 million in turnover taxes to the Exchequer in this fiscal year.
It also expected that the company's group earnings would be down more than 4% based on current forecasts for next year as a result of the tax increase.
Davy's analysts added that retail competition will "clearly be impacted" by the tax change, allowing larger operators, such as Paddy Power Betfair, to "partially offset an increase in cost base with a higher share of the market".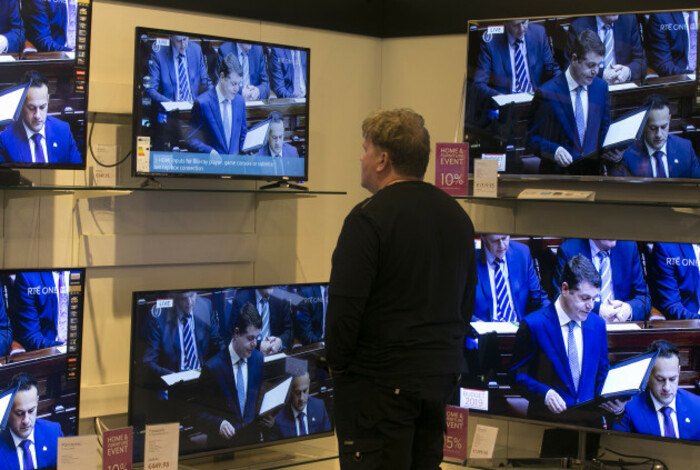 Source: Sam Boal/RollingNews.ie
'Extremely vulnerable'
Responding to the move yesterday, the Irish Bookmakers Association (IBA) said that doubling the betting tax was a "retrograde step" and that Donohoe had "just signed P45s for over 1,500 jobs in the independent bookmaking sector".
In its pre-budget submission, the IBA had told TDs that the industry is "extremely vulnerable to any changes" in its cost base as overall staking levels "remain under threat".
"The business is characterised by very low margins and any change in our cost base could be catastrophic, particularly to the smaller operators, which represent about 35% of the retail betting industry," it added.
In the letter, the association said that the 1% increase in betting tax would "wipe out any profit" for a typical independent operator.
The IBA said that the industry employs over 7,000 people across Ireland in 852 betting shops and multiple head office locations.
It added that there has been a "significant decline" in the number of betting shops since 2008, citing "over 500 closures and the loss of 2,500 jobs".
Sign up to our newsletter to receive a regular digest of Fora's top articles delivered to your inbox.