Cork's Fudi&more wants to go it alone when it takes its food delivery business international
The company is keeping its online food ordering operations in-house.
WITH THE OPENING of its third base in Cork this week, Fudi&more has plans to expand its cook-to-order business into Dublin and the UK.
The Cork-based outfit is trying to carve out its own little niche in the highly competitive market.
It operates three outlets in and around the rebel city that cook meals to order and carry out their own delivery – usually made via its app.
"We've covered almost 70% of delivery range in Cork city at the moment. We hope to cover 100% by the end of 2019," operations manager Song Ye said.
Fudi&more plans to open a location in the north of the city to hit this range while its latest outlet, opened this week in the Douglas area of Cork, includes dine-in facilities.
The company employs 85 staff and manages its own delivery around Cork rather than using third parties like Deliveroo.
Ye told Fora that it controls all of its own operations.
"Deliveroo is completely different to our business. They're only a carrier service. We're cooking and delivering our own food. We're going to control the quality, control the delivery, the speed and the turnaround."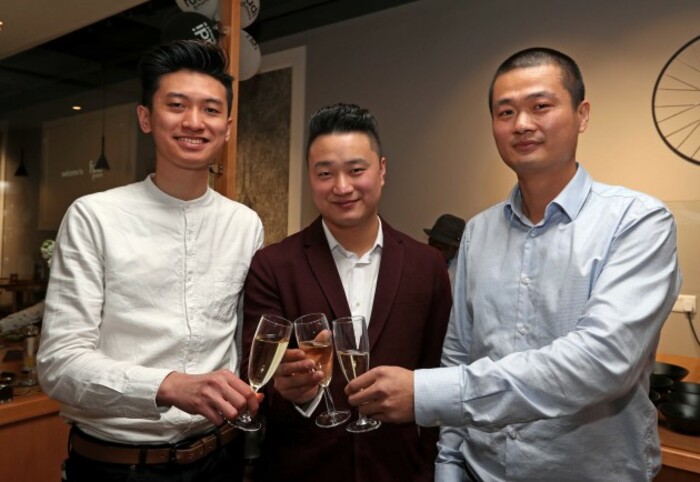 Source: Jim Coughlan
The company has 30 delivery drivers but just 10 of those are directly employed by the company, using company-owned cars. The rest is outsourced.
According to Ye, it has 30,000 users with an average of 200 orders a day with many of those coming from families and businesses.
[embed id="embed_2"]
Expansion
The company has a 30 minute turnaround on receiving an order and getting it to the customer's door but Ye added the "challenge we have is traffic in Cork city at the moment".
"We already plan to hire more drivers and get more company cars," he said.
After the planned opening of its fourth location in the summer, Fudi&more will be turning its attention to Dublin and eventually beyond.
"Our target is to cover Cork city in the summer time then after that we will move on to Dublin and move on to the UK and Europe," Ye said.
"In 2020 we will launch the first store in Dublin."
Get our NEW Daily Briefing with the morning's most important headlines for innovative Irish businesses.