Your crash course in... Ireland's latest renewable energy support scheme
'Without RESS, we won't hit our 2030 carbon targets,' said one industry expert
THE LONG AWAITED terms and conditions for the government's RESS investment scheme were published last week. With the application deadline in April, and auction results due in June, there's plenty for prospective applicants to sink their teeth into within a short timeframe.
RESS – which stands for Renewable Electricity Support Scheme – was pitched in 2017 by the Department of Communications, Climate Action and Environment (DCCAE) to incentivise renewable energy generation to help Ireland meet its own and EU carbon targets by 2030. 
Even though 2030 seems far away, Ireland's record on meeting environmental targets is fairly poor.
Last year, we overshot our emissions targets for the fourth year in a row, so there's a job of work to do if Ireland is to hit EU targets and our own Government Climate Action Plan of 70% renewable energy by 2030. 
"Without RESS, there's no 2030 targets," Justin Moran, head of communications at the Irish Wind Energy Association (IWEA), said. 
For the industry as a whole, what RESS offers is certainty – and also opens up the floor to offshore wind projects – which have traditionally been more difficult to build here – and to solar. 
What's changed?
The first big change is that RESS establishes an auction system for wind farms and solar farms, which means companies from different renewable industries will be competing against each other. 
In total, about 3,000 'gigawatt-hours' will be put up for auction by the state. The most cost-efficient bidder will be the first picked, the second most cost-efficient will be the second picked and so on until all the gigawatt-hours are accounted for. 
"Basically what it means is only the most efficient project offering a price at the lowest level will get picked, rather than the current system under the Renewable Energy Feed-In Tariff (REFIT scheme)," Moran said. 
REFIT was established in 2009 to support renewable electricity projects and the last round was closed to applications in 2015. All remaining projects have to be connected to the grid by the end of this month – which is when RESS takes over. 
Under REFIT, a wind farm owner was paid a guaranteed price of around €80 per 'megawatt-hour' for 15 years.
For context, an average Irish home would use around four and a half megawatt-hours of electricity per year.
Under REFIT, "if I sell my electricity on the market and I don't get €80 – my guaranteed price – the Public Service Obligation (PSO) levy is used to top me up," Moran said.
The wholesale price is lowered accordingly to balance out the price, "but there is definitely a cost there for consumers."
The PSO levy is currently paid by consumers and businesses and helps support renewable energy sources. 
With RESS, the price you bid is your minimum guaranteed price – but also your maximum. This means that if you don't reach the minimum, the PSO levy will still top you up, but if you make more per unit than your bid price, you pay it back to the consumer, which helps reduce prices. 
High-balling
In most European markets and Britain, similar renewable energy auctions are index-linked, meaning the price can increase with inflation over time. 
With RESS, the government has decided not to index-link, which means that whatever a potential provider bids is the price they will get for the next 15 years, regardless of inflation. 
"What that will mean is that the people who are bidding, and particularly the banks and the financiers providing the money, will definitely bid higher than they would otherwise because they are going to want to ensure that they're cushioned against and inflation increase," according to Moran. 
Over the next few months, companies will be getting their finances and paperwork in order ahead of the auction to make their projects eligible. 
Only projects with planning permission and a grid connection offer can bid into the auction. 
"While they're doing that they're also going to be working to put together the actual bid price," Moran said – one that's not risking their income from inflation, but also not risking pricing themselves out of the auction.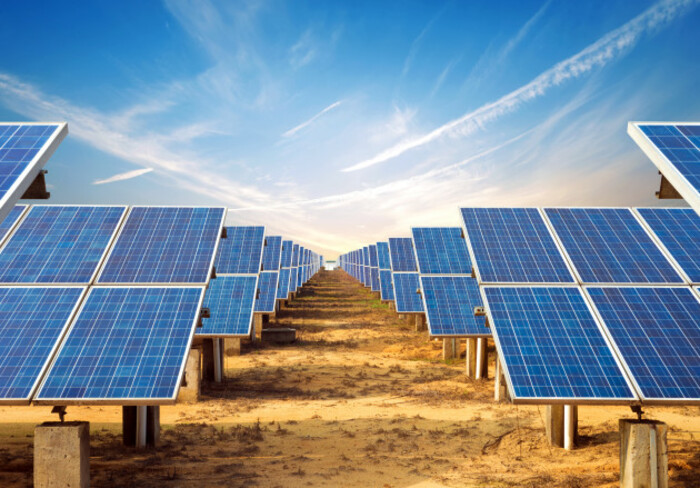 Source: Shutterstock/gyn9037
What happens next?
Though 2018 probably saw the highest-ever number of wind-generated energy projects connected to the grid, this year it's likely going to be less than half of that.
The last wind farms to connect through REFIT will be in March, then companies will be hanging back to see if they get into RESS or not. 
"Construction will basically stop," in that time, Moran said, adding that on average a wind farm can take 18 months to build and a year to connect, so we likely won't see any new wind farms for the next two years. The first farms to reach the market through RESS will likely go live in 2023, all going to plan. 
One challenge companies may face is the so-called 'cliff-edge' of hard construction and connection deadlines set by the department. This means that a company could, in theory, do everything right, but for reasons beyond its control, the project may be delayed or lost altogether. 
The grid connection is built by ESB, and due to high numbers of wind farm connections – as well as other parts of the grid they operate – there have been backlogs. 
"This is one thing our members are slightly concerned about," Moran added.  
Supply diversity
Many in the industry have been starved for new routes to market. RESS will be just one new avenue for companies but it probably won't become the default option.
"Our members are already looking at corporate power purchase agreements (CPPAs) and a couple have already been signed in the last 24 months," Moran said. 
According to the government's Climate Action Plan, 15% of the energy supply needs to come from CPPAs. 
Between CPPAs and RESS auctions, the outcomes will likely favour bigger companies – but under the new scheme, the department has included a community-led provision of up to 30 gigawatt-hours, which excludes competition from bigger players like ESB, Brookfield or Bord na Móna and sets aside funding for smaller projects. 
There is also a specific provision of 300 gigawatts for solar, as it tends to be a bit more expensive.
The second quarter of 2021 is the projected period to start looking at offshore wind projects, which the industry hopes will also bring more diversity to the grid. 
Get our Daily Briefing with the morning's most important headlines for innovative Irish businesses. 
read more on