Your crash course in... what Ireland's energy market might look like as renewable targets loom
As Ireland keeps missing its emission targets, the electricity sector is undergoing a major shift.
LAST MONTH, FIGURES from 2018 showed that Ireland has missed its emissions targets for the third year in a row.
Things have actually gotten worse. In 2017 our excess was three million tonnes, in 2018 it was five million over our EU allowance while our greenhouse gas emission fell by just 0.2%.
While the energy sector managed to cut its emissions, households, transport and agriculture offset that. 
As the state works towards meeting climate and decarbonisation targets, the power system is undergoing a major change.
Last week EirGrid, the state's energy transmission system operator, published its Tomorrow's Energy Scenarios 2019 analysis, which broke down how the grid could evolve over the next 20 years into three potential outcomes.
The context of climate change is "beyond scientific doubt", according to the report, and damage limitation is key to "protecting our planet for current and future generations". 
A major part of this will be the transition to low-carbon and renewable energy, which will have "widespread consequences" and will bring in "major changes" in how energy is generated, bought, sold and used. All going to plan, the system will carry more energy than ever before – and coal, peat and oil-based energy will be phased out in the next 10 years. 
Essentially, Eirgrid has laid out a blue-print of the possible routes the electricity system could take to align itself with the government's Climate Action Plan and breaks down  three scenarios as Ireland moves towards hitting its objectives: two which get Ireland over the line and one that fails 
"In acknowledging that there is no single pathway to achieving climate and energy policy targets our scenarios present a range of possible energy futures shaped by political, economic, technological and environmental changes," Mark Foley, the chief executive of EirGrid, said in the report. 
Centralised energy – in which Ireland achieves a low carbon future
In this world, there's a "step change" in the uptake of electric vehicle and electric heating use.
The scenario states that the cost of having an electric vehicle is the same as or less than the cost of running a conventional car within five years. 
Renewable electricity is also being generated by large scale technology, such as onshore, offshore and floating wind-farms and solar farms.
"The diversity of the renewables mix increases due to reducing technology costs and auction designs. Carbon capture and storage is developed to decarbonise fossil fuel generation," the report states.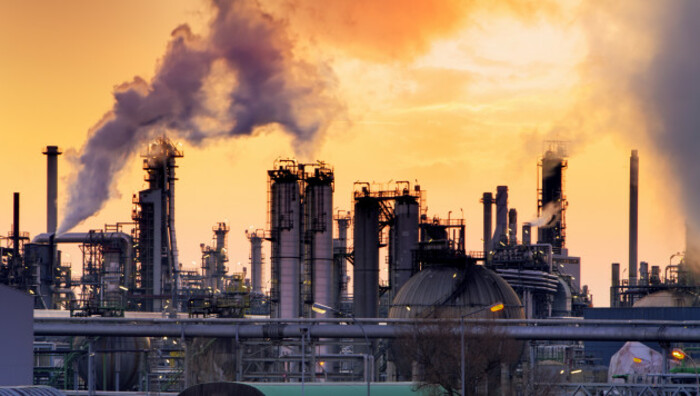 Source: Shutterstock/TTstudio
Delayed transition scenario – in which we make progress, but not enough
The report lays out a world where the shift to electric vehicle and heating use is slow, as  consumers are lagging behind in the jump from climate change awareness to action.
Under this scenario, the deployment of renewable energy generation tech is too slow, which diminishes the benefits of electrifying the heat and transport sectors. 
"Policy measures fail to break down barriers to a systematic clean energy transition.
Consumer behavioural change is modest, with a gap remaining between climate change awareness and action. This means that the shift to electrified transport and, in
particular, heating occurs later," the report states. 
Thus, we're still burning fossil-fuels, producing net carbon and heating our homes and businesses using oil. 
Coordinated action – in which sustainability is at the heart of decision-making
This is the most ambitious scenario, where both the government and the public embrace the notion that major changes are need.  
Policy measures are targeted at, and embraced by, all sectors of Ireland's economy and despite a growing demand for energy, we have both large-scale and flexible sources bringing us closer to our targets. 
Technologies such as artificial intelligence and Internet of Things (IoT) Policy measures are targeted at, and embraced by, all sectors of Ireland's economy help change consumer behaviour and level out daily peaks and troughs in electricity. 
More people are using the low-voltage network, which means they are using on-site energy sources like solar panels and are able to store that energy in batteries.
What's next? 
EirGrid is predicting a significant bump in demand for energy in the next few decades. Between now and 2025 demand will likely be driven by industry – like the ever-growing spate of data-centres. From 2030 it's more likely to be caused by the electrification of heat and transport. 
The provider will now take these scenarios and carry out assessments of how they are likely to perform out to 2040, with a report on the findings to be published in December. 
Get our Daily Briefing with the morning's most important headlines for innovative Irish businesses. 
read more on