'We can't move fast and break things': Why FoodMarble is pacing itself despite €1m in sales
The Dublin startup is looking into new products and a possible funding round this year.
AFTER BAGGING NEARLY €1 million in sales for its first digestive tracker device, Irish startup FoodMarble will consider unveiling a new line of products – but all at its own pace.
Since it was set up in 2016 by engineers Aonghus Shortt, Lisa Ruttledge and Peter Harte, Dublin-based FoodMarble has been focused on the research and development of its debut product called Aire, which was released on general sale last year. 
The gadget tests a user's breath to identify how well their body digests different ingredients and provides gastrological insights and tips through a linked smartphone app.
The device can help people who struggle with digestive problems such as bloating, constipation and diarrhoea.
A €1.45 million seed round raised in 2017 and some injections of cash from Sean O'Sullivan's venture capital fund SOSV have helped bankroll the startup to the commercialisation stage.
Aonghus Shortt, the startup's chief executive, told Fora that sales were now ticking over and the device required only minor tweaks, which meant the startup was ready to ramp up assessment of the data it has been compiling. 
"There are a lot of projects we're working on and we don't know how well it's going to work, but we're building new tech where down the line we'll be able to provide that fuller picture of people's digestion."
He said the company's goal is to become "a go-to digestive health company" for consumers, giving people access to information that otherwise could only be found in a dietitian's practice.
"Digestive problems in many cases are very difficult for people, but when you're not in those categories where your life is at risk, the medical system is not geared towards helping them in a timely manner."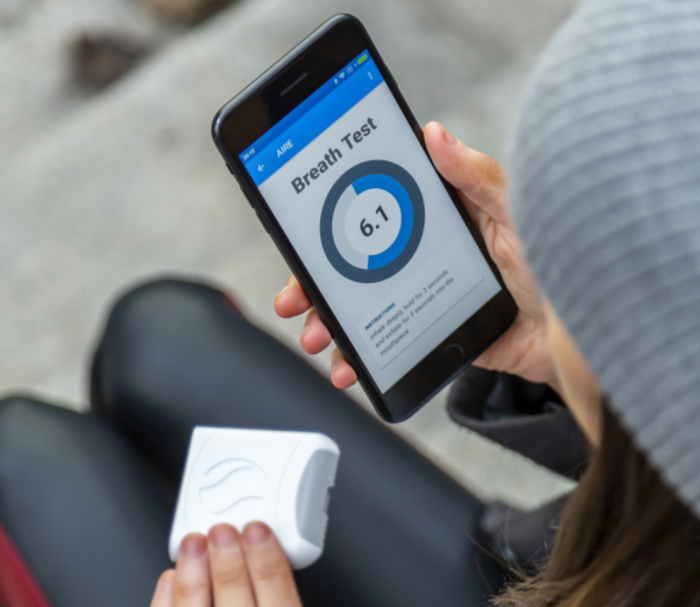 Source: Alan Rowlette
Mountains of data
As it begins to delve into the data it has collected to date, the startup has linked up with a number of clinicians and gastroenterology experts at hospitals in Dublin, London, Italy and the US.
"We're trying to get data that shows for people having these problems – when they use the device in this way – it has a benefit," Shortt said.
"Then, maybe in the future, a dietitian, family doctor or gastroenterology specialist in the hospital could offer our device to the patients. It would save the hospital system time and money, but also the clinician is getting much more useful data to be able to manage their patient's treatment."
Processing the reams of data could cost millions of euro if FoodMarble outsourced the work, according to Shortt. For that reason, the company prefers to perform the process internally.
Shortt said he would like to raise a new round of investment – around the €3 million mark – to help fund some research into the consumer data the company has collected.
"We're not burning a huge amount of cash, we've always been careful with our money. We don't need a large amount, but more investment would mean we could do things quicker and we could hire more people."
New products
FoodMarble has taken in $950,000 from roughly 8,000 pre-orders for its Aire device and the startup is "comfortably" within its targets since general sales started, according to Shortt.
There has been a broad age range of people using its device – which costs €169 – with a large portion of FoodMarble's customers based in the US.
"We were expecting a larger portion of people who were just very much early adopters and who want to try new things. But there is a very large amount of people who have been living with these digestive problems and they just want to figure them out."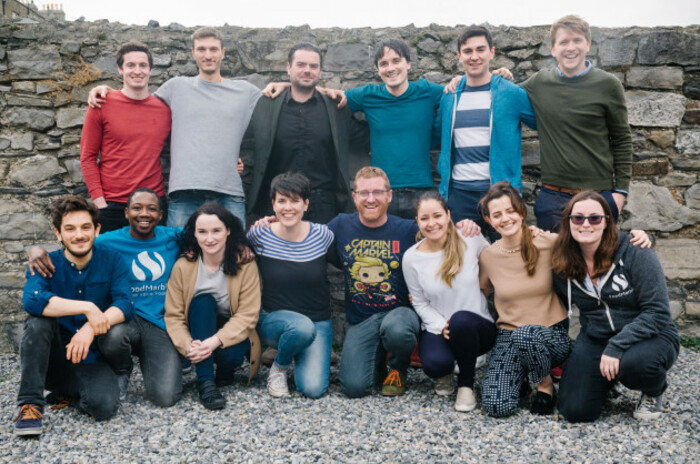 Source: FoodMarble
The startup has achieved the figures without a dedicated sales team and a total staff of only 14.
"To say we have a sales team might be overstretching it," Shortt said. "There are people who are driving the digital marketing and PR. It speaks to less our wizardry and more just the amount people who are looking for a solution to their problem."
Shortt added that he would like to use some funds from the next round of investment to add more staff to FoodMarble's ranks and speed up development of new devices.
The company's aim is to create other, compact versions of otherwise costly technology routinely used by dietitians.
"There are definitely new products coming. It will be a little while before they can be released, it is relatively early stages." Shortt said.
He added that there is little margin for error in their line of work and "cautionary tales" in medtech – such as the rise and fall of the once-feted Theranos – means he and his co-founders will take their time before bringing any new product to market.
"(Theranos) is a cautionary tale in over exuberance and releasing things before they're ready. In software there is that 'move fast, break things' approach.
"When you're working with the human body, you can't really break things. You have to do things at an appropriate pace.
"It may mean moving a little slower, but devices in healthcare and consumer health, if they move too quickly, you don't have the certainty that what you're doing is valid."
Get our NEW Daily Briefing with the morning's most important headlines for innovative Irish businesses.