Two Irish brothers looking to pilfer business from JustEat and Deliveroo have raised €500k
Flipdish builds websites and apps for restaurants to process online orders.
ONLINE FOOD-ORDERING specialist Flipdish has raised €500,000 in funding as the company looks to tempt restaurants and takeaways away from ordering platforms like JustEat.
Dublin-based Growing Capital and Enterprise Ireland were involved in the latest funding round, while the company previously raised €200,000 from angel investors to fund its early stage development.
Flipdish, which was founded in 2015 by brothers James and Conor McCarthy, develops personalised apps and websites for restaurants and takeaways.
Each app and website is branded with a food outlet's menu and logo and can help businesses facilitate online bookings.
Speaking to Fora, Flipdish co-founder James McCarthy said lots of restaurants can't afford to create an app and instead are forced to rely on the major international platforms – which charge double-digit commissions on each sale in return for their services.
"The vast majority of our clients are still on the likes of JustEat and Deliveroo, however they are testing the waters with our service. But some companies are considering leaving the aggregator websites in favour of just having their own apps."
The company can develop a website and Android and iOS app and have it ready to download from the app stores within a week, according to McCarthy.
The software comes with pre-built customer loyalty programmes to provide free meals and automated discounts for repeat business to further try to boost orders.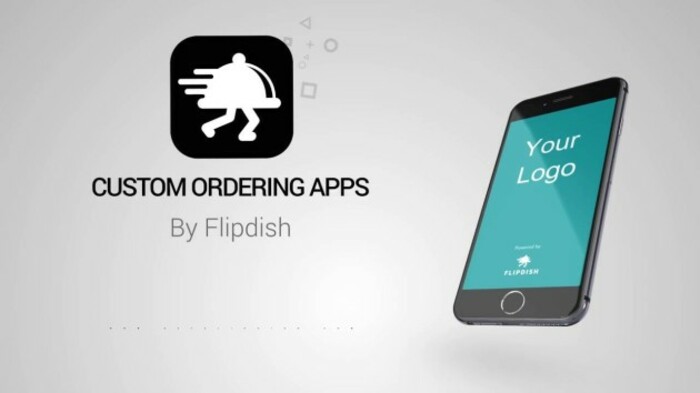 Source: YouTube
McCarthy said the first version of Flipdish was a restaurant aggregator service, but the company changed its approach after talking to restaurants.
"Of course they wanted lots of customers, but they also wanted their own apps."
Over the past two years, the company has pivoted to offer all-inclusive website and apps for restaurants – which cost a once-off €200 fee to develop. However, Flipdish's main income is from the 7% cut its takes from all sales processed through its platforms.
Service
Currently Flipdish is in a number of countries outside of Ireland, including the UK and the US – and the company is also in talks to secure a number of clients in Denmark this year.
In Ireland, it has 300 restaurants using its service, including salad joint Chopped, Indian takeaway Bombay Pantry and restaurant chain Mao. In the UK, it has developed apps for 80 restaurants and takeaways.
The company has 14 staff on the books and is targeting monthly revenue of €100,000 by the end of the year. It also aims the number of Irish restaurants using its service to 800.
McCarthy said he expected similar levels of growth in the UK, while the company was likely to launch another fundraising round before the end of this year.