This Galway firm has teamed up with the US swimming body to deploy its training app
The FitrWoman app helps female athletes to organise their training around their menstrual cycle.
GALWAY SPORTS DATA company Orreco has inked a partnership with the US national governing body for swimming to test the tech firm's FitrWoman app.
The app provides training and nutrition advice for women based on menstrual cycle data to help improve performance.
Orreco, founded in 2010, will work with USA Swimming, which has 400,000 members, to conduct training and workshops with staff from the country's national swimming team.
USA Swimming is the first major international sporting body to partner with the company for the app.
The company is not disclosing the value of the deal or the number of users FitrWoman has. The app was launched in beta last year with version two launching in June.
Chief executive Brian Moore said that investment in research for female athletes has often trailed behind that for their male counterparts.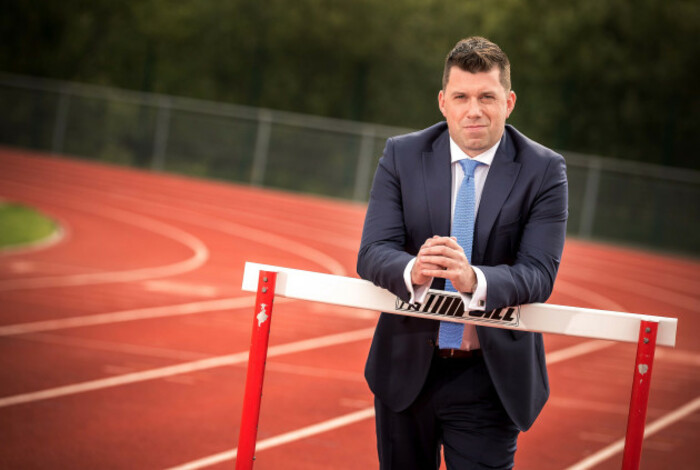 Source: James Connolly
The company's product development manager, Gráinne Conefrey, added that using data would give female athletes a competitive edge.
"By tailoring training and nutrition in line with the fluctuations in hormones throughout the cycle, women can learn to adapt training to gain maximum benefits, reduce injury risk, and know when to prioritise recovery," she said.
Expansion
The partnership will help drive more awareness around the effects swimming has on the female hormonal system, USA Swimming director of sports medicine and science Keenan Robinson said.
At home, Orreco has a similar partnership with the Ladies Gaelic Football Association (LGFA) where it provides workshops in each province.
The company told Fora that it expects to add more partnerships with sporting governing bodies around Europe and globally in the near future.
As well as its Galway base, the company has an office in London and recently opened a location in Los Angeles in order to take on the US market.
Last year it raised $2 million in funding to fuel the expansion. The Series A round was led by a venture capital firm that previously backed sports wearables giant Fitbit.
Sign up to our newsletter to receive a regular digest of Fora's top articles delivered to your inbox.