Ad-tech firm Finch is ready to nest in Dublin so it can get closer to Europe - and Google
The US company has flown under the radar somewhat but it has now made the Irish office more official.
US AD-TECH COMPANY Finch is preparing to bulk up its European operations from its Dublin base as it moves deeper into the market.
Finch, which provides a platform for managing and automating online advertising campaigns, has had some presence in Ireland for around five years but only made it official with a company registration last December.
Vice president of client success Karoliina Heinonen, who leads the European operations, told Fora that the company has 10 staff in an office space for up to 35.
"We're looking to ramp that up as we find great new talent," she said.
Currently the team is mostly made up of account managers with potential for sales staff and other operations in the base.
"We do often have our sales teams in the markets that we support, so for example, we support all of Europe from Dublin. Then we might have some sales and marketing staff also in Germany and Denmark."
The decision to support the Utah-headquartered company's European ambitions in Dublin also comes down to logistics.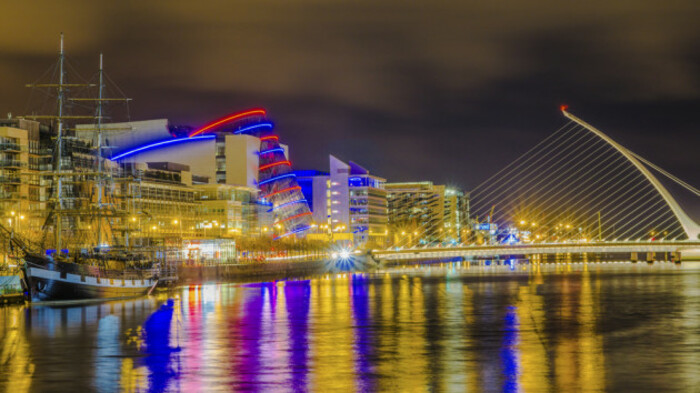 Source: Shutterstock/Boyan Georgiev Georgiev
"We're a paid media technology platform and our main partner is Google and Google is headquartered here in Dublin. We always want to stay very close to our partners and that's historically what's brought us here," said Heinonen, a former 'Googler' herself.
This is a similar tactic to that of video creation platform VidMob, which recently set up its European operations in Ireland.
European market
Finch has worked with companies like Salesforce, insurance group AXA and travel firm TUI. Its operations in the US and Europe are neck and neck for activity, Heinonen said, but the latter is "a tiny bit ahead".
The team will be focused on maintaining and growing those operations moving forward but Europe still presents unique challenges compared to the US, namely around languages and market quirks.
"We built a team here in Dublin that has different language support knowledge," Heinonen explained.
"Whereas in the US it's more of a one-market approach and you can actually approach it with the one language, English, and sometimes a little bit of Spanish."
Heinonen has no fixed timeline for when she expects Finch will reach the 35-person capacity of its Dublin office.
This is mostly down to the company's commitment to organic growth, eschewing external investors since it was founded in 2009.
"One of the key considerations for our founders when they set up Finch was that they want to make sure that they can stay heavily involved in the business," she said.
"Who knows, maybe that will change but that's been the founding principle to date."
Get our NEW Daily Briefing with the morning's most important headlines for innovative Irish businesses.