Ticketing startup Festy is working with a Korean internet giant on new blockchain services
The Cork outfit landed an investment as part of the deal that will see it collaborate on the platform.
CORK STARTUP FESTY has inked a partnership and investment deal with South Korean internet giant Kakao to develop blockchain payment and analytics applications.
Festy, founded in 2016, started as a product for wristbands at music festivals that stored payments and ID data so users didn't have to carry cash or cards on the campsite.
It has since evolved into a ticketing and payments mechanism using blockchain technology, which refers to a ledger for recording transactions that is distributed across a network of computers.
Kakao is a South Korean internet conglomerate – and counts Chinese giant Tencent among its shareholders – with interests in gaming, social media and online banking.
The Cork startup is working with Kakao subsidiary Ground X, which is building a blockchain platform called Klaytn for developing services on top of the technology.
"What they like about us is a ticketing system for checking in and checking out for clubs and other types of live events," Festy founder Graham de Barra told Fora.
"It's very good for organisers of events to see the flow of people in their events and they have this auditable real-time ability to see it on chain."
The verifiable analytics side of the solution really jumped out at Kakao, he said.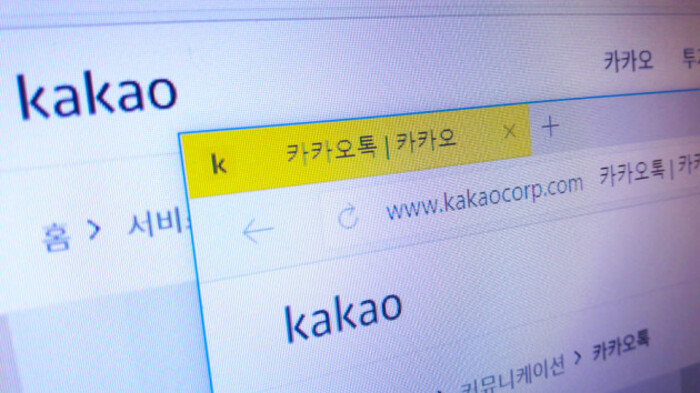 Source: Shutterstock/Stanislau Palaukou
He added that the system will be privacy-focused and allow the consumers a greater view and control over what data is collected about them.
"We can allow a more transparent system for these transactions to occur where the consumer can get remunerated for contributing towards this big data that's being built around them and the more they enrich it, the more they can earn or they can totally opt out."
The whole aim of the Klaytn project is to make blockchain services more user-friendly and increase adoption.
The deal also involves an investment of an undisclosed amount in Festy.
Ground X raised $90 million via a token sale earlier this year that saw participation from investment firms including IDG Capital. Part of these funds were invested in Festy in token form, de Barra explained.
Ground X has been rounding up several partners globally to design and develop apps on the platform including dating apps, bicycle sharing and healthcare products.
Klaytn is at various stages of testing. It launched a test network last month for partners with a public test version to follow. The main network, or main-net, is due to open up in June.
De Barra said he hopes to launch Festy on the platform in July.
South Korea
De Barra had done business in South Korea before, which ultimately led him into contact with Kakao representatives.
He explained that South Korea presented a unique opportunity thanks to Kakao's sizeable user bases and Korean uptake of blockchain and cryptocurrencies being some of the highest in the world.
"Kakao obviously being the mother company of Klaytn is highly attractive to us because they've mastered something that a lot of people are only beginning to see in the West," he said.
"They've mastered mass adoption of digital platforms for regular, everyday people."
Its messaging app KakaoTalk has over 220 million users and when it launched its online-only bank in 2017, it amassed more than 800,000 customers in its first four days.
"These are the kinds of things that I love to dream about when I was in Ireland," he said, adding that this sort of scale doesn't exist in Europe.
The backing and resources of Kakao and Ground X provides an opportunity for growth, he said, but also a chance to ground blockchain projects in reality, opposed to the fervent crazes of 2017 and early 2018.
"I became quite disenfranchised with the amount of fundraising that was happening with a lot of talk and very little action."
Get our NEW Daily Briefing with the morning's most important headlines for innovative Irish businesses.