'We nearly signed a huge lease during the Celtic Tiger. I shiver when I think of the debt'
As part of our How My Business Works series, we profile Galway food firm FeedThePulse.
THERE WERE COUNTLESS cautionary tales of people who borrowed too much during the boom, and Helen McArdle was nearly one of them.
The Galway native previously held roles as an office worker in Ireland and London. She and her husband Owen moved back from the UK to Ireland in the early 90s, when McArdle was pregnant with their first child.
The pair were interested in starting their own business but also wanted to have a good family life.
They knew that quality family time would be hard to come by with two parents at the coalface of a new business, so they struck a deal. One would get a fairly steady job that would pay the bills, while the other would be more free to do their own thing.
Owen picked up work in hotels and restaurants, while Helen started fixing furniture and selling it on to people with buy-to-let properties. After a while her brothers and sisters got involved and the business grew.
Soon the siblings had to find space in a warehouse in their native Claregalway, with demand swelling as the property market exploded.
They decided that they needed to expand again and were just about to commit to a long-term – and expensive – rental agreement to take on a much bigger warehouse space.
They couldn't get the deal over the line but this likely turned out to be a blessing in disguise.
Once the property market crashed, the business was finished, but in the absence of a costly rental agreement the siblings were able to wind down Claregalway furniture with few issues and no major debt.
"(We looked for a new place) when we got bigger. We were very lucky, we could have had a five-to-10-year lease. We would have had to borrow to rent out one of the bigger units in Claregalway," McAardle tells Fora.
"My idea was to generate enough income to pay (the debt), but that would have disappeared come 2009.
"We know now what happened to companies that did that. Sometimes the best luck you can have is to not get what you want.
"I was broken when we couldn't scale up, but in retrospect it was a gift. (The potential debt) sends shivers up me just thinking about it."
Instead, McArdle was able to walk away from the business once it was wound up, and she and her husband decided to have a crack at setting up their own company together.
The pair launched McArdle Catering in 2010. Owen prepared food for many of the Galway GAA players during the boom, and the hurling and football teams proved to be the firm's best customers.
New ideas
The catering business provided a steady source of income for the family for the next few years but remained at a fairly small size. In 2015, McArdle had the idea to expand the business so that it would also delivered healthy ready meals to customers.
"I put in for a tender for two secondary schools and got neither. I thought: Why isn't this working?"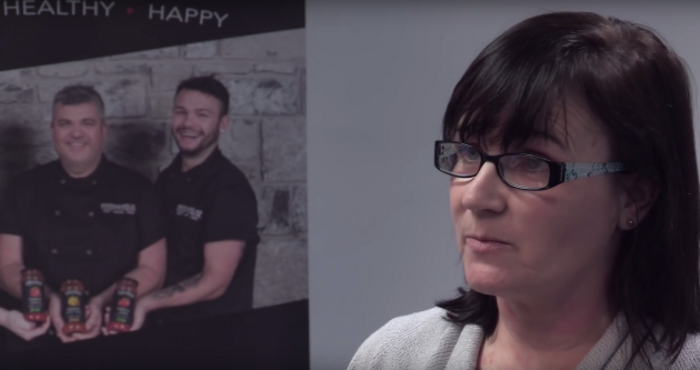 McArdle, 48, applied for a business mentoring initiative and was accepted into the first round of the programme.
"I got my first ever speeding ticket coming home to tell everyone I got it! It gave us the confidence that maybe the time was right for this," she says.
"I didn't get onto the second phase, and I was awfully disappointed, but the first phase was brilliant and I learned about new things that were fantastic."
The course, as well as several other run by the Local Enterprise Office, helped give McArdle the belief she needed to get her new venture off the ground.
The McArdle's expanded company, dubbed FeedThePulse, now employs eight full- and part-time staff. It is entirely family run: headed up by Helen and Owen, while their adult children and extended relatives also contribute.
There are now three main arms to FeedThePulse's business: catering, preparing fresh meals for delivery and selling a selection of sauces through the company's website.
All-Ireland win
The catering side remains the most well-known: its customers include Connacht Rugby and Galway GAA.
Galway hurling captain David Burke namechecked the firm during his victory speech in Croke Park in August, when the team brought home the Liam McCarthy cup for the first time in decades.
"We were lucky that we were early adopters for the Galway teams, we really scored," McArdle says. "Owen works with all the dietitians from the different teams. They're accommodating with whatever he wants to do, and we feed them and don't interfere."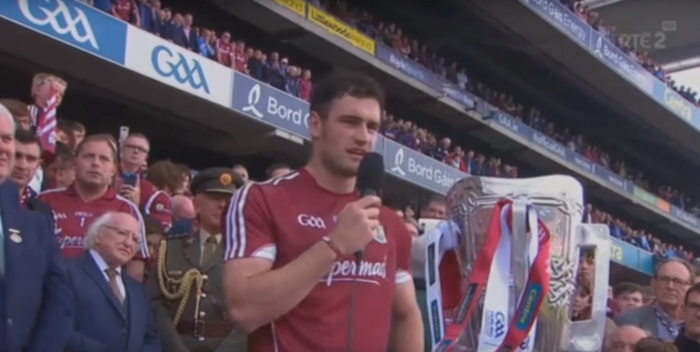 McArdle says that the company is "just starting" to get the other arms of its business up and running.
"We have delivered meals to several individuals. One lady contacted us after seeing an article in the paper, and now she's ordering 56 meals a week. The growth could be massive."
The meals cost €6 each, and the minimum order is five per week.
"We don't offer a choice with our foods. Owen picks and prepares the meals based on a healthy diet and diversity," says McArdle.
"I didn't think people would go for it. You have people ordering 20, 30 meals and they don't even know what they're getting! But they seem happy."
While the firm was selling its sauces to SuperValu stores, it has since decided to pare back and is now just marketing them online. McArdle says this was done to keep the quality of the produce high, something which would be difficult to maintain with mass production.
'Elite athletes'
FeedThePulse sells almost exclusively to customers in the Galway area and mainly to people who are involved in sports.
"At the moment we haven't targeted anyone (but) about 90% of our clients are elite athletes. That could be people who spend four or five days in the gym. All the foods have calorie and macro information for people who like that," says McArdle.
[embed id="embed_2"]
McArdle says there are about a dozen other companies in Ireland that also offer "really good prepared meals".
However, she adds: "Competition for food is everywhere: in petrol stations, Centras, takeaways. You're talking about someone being hungry: if they have food in their fridge they'll eat it, so you have to be at the front of their mind."
McArdle says that FeedThePulse is different in that it has a "holistic approach to health".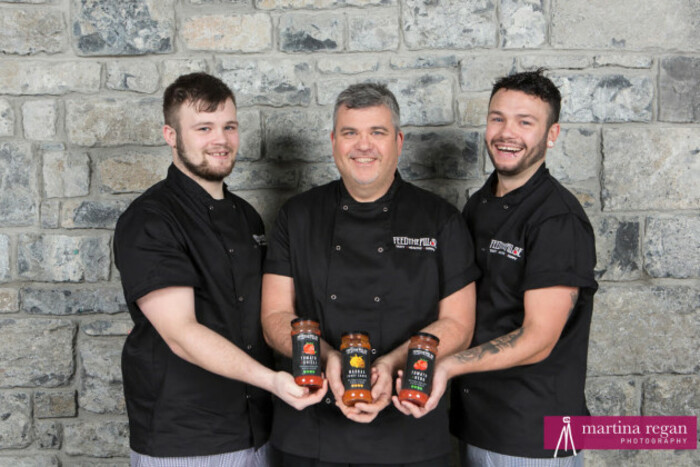 Source: Martina Regan Photography
"We don't say that our meals will bulk you up or help you lose weight, but they are suitable for diabetics, and they're blood-pressure friendly," she says.
"It all comes down to taste. We have over 30 years experience in the industry, and Owen can extract the best tastes from food."
A funny twist?
Expanding its product offering is now the big focus for FeedThePulse, with the company looking to put a big push on its e-commerce business.
"Within the next 12 months we will be drawing up a new business model for catering, e-commerce and research and development," McArdle says.
The firm, which turned over about €80,000 last year and made a small loss, has more than doubled its sales this year. It's on track to double it again in 2018 and grow its staff numbers to between 14 and 20 people.
The company will need space to expand in, and McArdle even mentions the possibility of moving into a bigger facility in the Claregalway business park.
"It would be a funny twist," McArdle concedes.
However, rapid expansion isn't McArdle's focus. She says that slow growth with a good product is better than exploding with something she doesn't have full confidence in.
"I would like to build a company that will be here in 100 years time, doing the right thing," she says.
"I know that might sound fluffy, but that's what I want to do. That prohibits us from looking for investors who would look for an out within seven years and push for profits.
"Growing as big as possible without investment – I don't know exactly how it will work, but there are loads of different business models. We're growing exactly the way we want to at the moment."
This article is part of our weekly series examining the nuts and bolts of businesses. If you would like to see your company featured please email news@fora.ie.