'We can't guarantee this won't happen again': Facebook's private reaction to its content scandal
The tech giant went into damage control with Irish officials well before the Dispatches revelations aired.
FACEBOOK STAFF TOLD the Irish government that the company couldn't guarantee there would be no repeat of the moderation failures highlighted in an explosive undercover investigation, according to private meeting records.
The social networking giant contacted State officials about the Channel 4 Dispatches programme nearly a week before its broadcast, suggesting a possible "follow up" with Communications Minister Denis Naughten after the show was aired.
But it wasn't until the damaging revelations about moderation failures in Facebook's Irish offices were shown – drawing international attention – that Naughten demanded an "urgent" meeting with management.
The details are included in documents, released to Fora following a freedom of information request, that highlight the close relationship between Facebook, which employs an estimated 2,000 people in Ireland, and the government.
The Dispatches programme, which centred on footage shot by a reporter working as a content moderator at Facebook's Dublin office, suggested that thousands of reported posts were going unchecked and being left available on the social network.
These included posts relating to child abuse, self-harm and other graphic material.
On 12 July, five days before the broadcast, Niamh Sweeney, Facebook's head of public policy in Ireland, shared details of the social media giant's response to the upcoming programme with Department of Communications, Climate Action and Environment staff.
"Further to our conversation yesterday, please see attached a document that sets out some of what I described," Sweeney wrote in an accompanying email.
"Perhaps we could follow up again with a call at some point tomorrow? As it happens, I will also be in New York (on 20 July) … if that suited for follow up with the minister."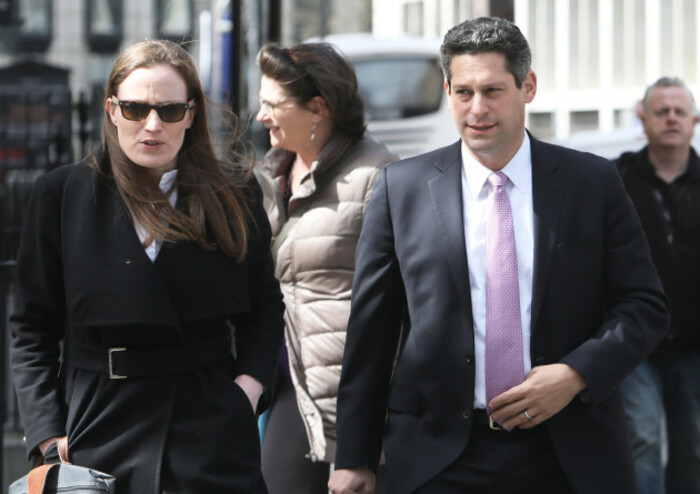 Source: Leah Farrell/RollingNews.ie
While the document said that the Dispatches programme raised "extremely important issues" about failings in Facebook's Dublin offices that "fell short of the high standards we expect", staff in Naughten's department were initially cool on the need for a meeting.
An internal departmental email said there was "likely to be a high level of interest in the programme and comment on its content both in the UK and Ireland".
"While (Facebook) have indicated that they are available should the minister wish to follow up with them directly, we do not believe this is necessary," the email said.
However the day after the broadcast – which received widespread coverage and drew condemnation for Facebook – Naughten issued a strongly worded press statement to say he was "deeply concerned" about the programme.
He said he had "sought an urgent meeting with Facebook management" in New York, where he was attending a UN sustainable development summit.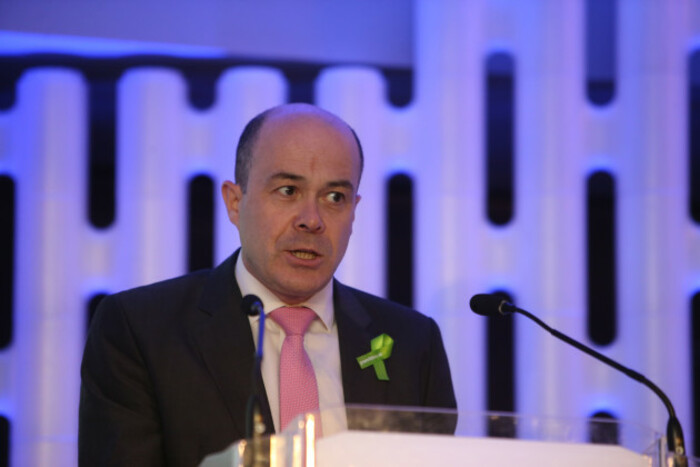 Source: Sam Boal/RollingNews.ie
A New York meeting
Minutes of the meeting, which took place in the Fitzpatrick Grand Central Hotel, show that Naughten delivered a stern rebuke to Facebook, telling Sweeney and other Facebook staff that he was "appalled" about the Dispatches programme.
He said that this was "especially" true as he had "defended Facebook publicly on a number of occasions".
"Colleagues across the EU are going to ask me about this. What significant changes are Facebook going to make so this never happens again?"
Sweeney told Naughten that the staff featured in the Dispatches programme had been "brought in … for retraining" but added "we don't know how long this has been happening for or how many people it affects", according to the minutes.
She highlighted that Facebook employed 7,500 content reviewers and it was "difficult to train after doubling (the team) in 12 months".
[embed id="embed_2"]
Facebook later told an Oireachtas committee that it had launched an investigation into its Irish contractor, recruitment and staffing firm CPL, which supplied the moderation staff featured in the Dispatches broadcast.
It also said it planned to expand its content moderation staff to 20,000 worldwide.
"This wasn't a moment of our greatness, but this isn't going to dismantle Facebook and CPL," Sweeney reportedly told Naughten at the New York meeting.
The head of Facebook Ireland, Gareth Lambe, who joined the meeting via video link, said the company was "not turning a blind eye" to inappropriate content but latter added "we need to manage expectations", according to the minutes.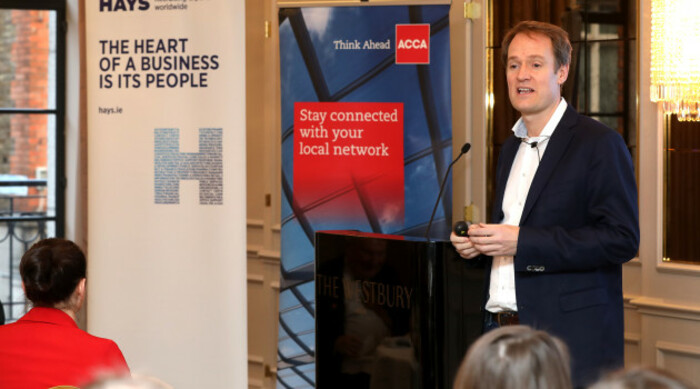 Source: Mac Innes photography
"We can't guarantee this won't happen again and (it's) unlikely that we can monitor hate speech to satisfy all as it can be subjective," he reportedly said.
A spokeswoman for Facebook told Fora that the meeting minutes were "a relatively fair description of the conversations" between the company's staff and the minister but it would be "inaccurate to quote them verbatim or take them out of context".
She did not highlight any specific inaccuracies when asked. A spokesman for the department said the minutes were accurate.
Sign up to our newsletter to receive a regular digest of Fora's top articles delivered to your inbox.