Facebook has launched an inquiry into Irish contractor CPL after undercover revelations
Channel 4′s Dispatches exposed content moderation failings in the social media giant's Dublin office.
FACEBOOK HAS LAUNCHED an investigation into its Irish contractor, CPL, after an undercover Channel 4 Dispatches report exposed major failings in the content moderation practices at its Dublin headquarters.
Executives from the social media giant are appearing before the Oireachtas communications committee today to answer questions about revelations from the programme, which followed a reporter being sent to work as a content moderator for Facebook.
The programme claimed thousands of reported posts remained unchecked and available on the site, including posts relating to suicide threats and self-harm.
In a blog post, Facebook already acknowledged that problems highlighted in the programme fell short of "the high standards we expect".
Executives from the social media giant will today apologise for failings in its policing of content on the site and tell committee members it has changed several policies and increased supervision of CPL, which provided staff for the company.
Head of public policy for Facebook Ireland, Niamh Sweeney, will tell the committee members that an internal investigation has been launched to "understand why some actions taken by CPL was not reflective of our policies and the underlying values on which they are based".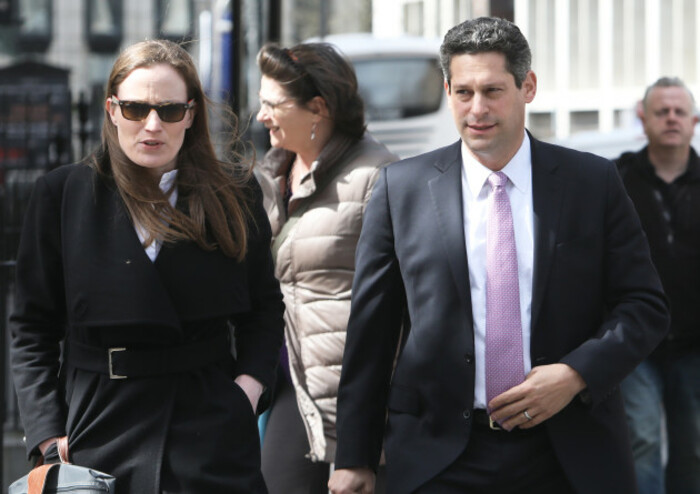 Source: Leah Farrell/RollingNews.ie
Blind eye
Facebook will also tell the politicians that it is not in Facebook's interests to turn a blind eye to controversial or disturbing content on the platform, comments a CPL staff member was captured saying on camera.
"This is categorically untrue," Sweeney said in her opening statement, adding that  Facebook understands that their explanations to the committee have been "undermined by the comments that were captured on camera by the Dispatches reporter".
The internal investigation into CPL aims to establish "how these gaps between our policies and values and the training given by CPL staff came about".
The investigation is being led by Facebook, rather than by CPL, due to the "extremely high priority" Facebook attaches to the issue, Sweeney's statement said.
CPL, one of Ireland's biggest recruitment and staffing firms, has not commented on Facebook's latest comments, however it previously said it had taken "immediate action" to address the issues highlighted in the Dispatches report.
Reporting by Christina Finn and Peter Bodkin.
Sign up to our newsletter to receive a regular digest of Fora's top articles delivered to your inbox.