Where do we go from here? The burgeoning atlas for Irish exports post-Brexit
Trade experts outline the advantages and challenges facing Irish businesses.
WITH US TARIFFS on EU goods hitting Irish exports such as butter and Baileys earlier this month and Brexit still limping towards a finale, Irish businesses are looking further afield for export opportunities.
Fora spoke to industry experts about the potential opportunities, and obstacles, when casting a wider net. 
Since the Brexit vote in 2016, Enterprise Ireland has been pushing diversification strategies for Irish businesses. Its Global Ambition plan wants to grow exports by €5 billion per annum – and a 50% increase in exports to the eurozone – ultimately bringing two-thirds of Irish exports outside of the UK. 
Earlier this year, the body reported that Irish companies hit a target to reduce reliance on UK exports two years ahead of schedule – even if was by just 1% to 33%. 
Though 40% said they were negatively impacted by Brexit, more than half of 2,000 respondents said they were investing in market diversification to Brexit-proof their businesses. 
Despite overall market growth internationally in 2018, there's still a need to push diversification in Irish exports – Brexit or no Brexit. In the case of the eurozone, some see it as a largely under-exploited market when it comes to what we trade overseas. 
But despite these opportunities, there's undeniably an element of risk when branching out. 
Europe
In a survey of 70 people by the Irish Exporters Association (IEA) for August 2019, almost 37% said that Germany was the main European market they were looking to – followed by France and Belgium – in the case of a no-deal Brexit. 
"Naturally it is Germany because of the size of its market and the strength of its market," Pascal Koenig, public affairs manager at the IEA, said. 
While Irish whiskey and Guinness are famous the world over, Koenig said that smaller beer-makers might find it tough to crack these markets because of local saturation – and they could do better in Spain or Italy.
On the other hand, manufactured goods – like car parts – do well in Germany and France, as do agricultural products like dairy – mainly butter – and to some extent beef. 
The eurozone holds "a lot of untapped opportunity for Ireland", according to Anne Lanigan, regional director for the eurozone with Enterprise Ireland. 
"Why do we have a single market? Why do we have a single currency? It was all about creating one big market where we could all trade where there weren't the complications of currency, tariffs, barriers, regulations," she said. 
The body is encouraging Irish companies to view the eurozone as an extension of the domestic market. 
"We joined the EU way back in 1973 but we never really exploited the opportunity that was sitting right on our doorstep," she said. 
In 2018 Enterprise Ireland clients exported €4.8 billion worth of goods to the eurozone while their exports to the UK were almost €8 billion – "despite the fact that there's more than five time the population in the eurozone", she added. 
Despite opportunities, Irish companies may experience challenges in language barriers, travel times and regional preferences or legislation. 
For example, Bavaria in Germany has a purity law, meaning only certain types of beer can be sold there. Fresh produce like dairy and meat also don't travel well over long distances – making eastern European countries harder to tap into with these. 
"However, if you compare that to a global scale, where you have to go through tariffs, customs procedures, different rules, regulations and procedures, you can't really see that as much of an obstacle to trade," Koenig said.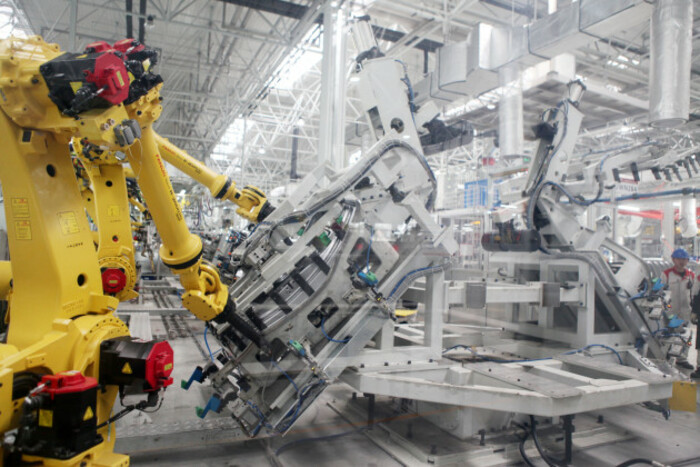 Source: SIPA USA/PA Images
Asia
In the last decade Bord Bia's clients' food exports to China have increased from €100 million to €1 billion, according to Martin Murray, executive director at Asian-Irish business think tank Asia Matters. 
He added that in the Brexit-fuelled push for diversification away from legacy markets – the UK and US – there are huge opportunities for Irish businesses in Asia. 
"When Irish companies look at China, they have to think, 'Why is my product or service relevant to China?' The second question is, 'Which China (in a country of 33 provinces)?' and the third is, 'How do I find the right strategic partner in the market?'" he said. 
Earlier this year, Bord Bia was looking for ways to promote Irish dairy in particular in the Chinese market – to highly educated and social-media savvy parents. After the UK, China is Ireland's biggest export market for dairy, with premium powdered infant formula in the top spot. 
Irish beef is also already a strong export into China, with products available online and targeted at upper-middle-class customers. 
In China the focus can often be on speed and scale of delivery, while in Japan the emphasis is often on perfection, trust and long-term relationships, Murray explained. 
Despite being among the obvious top choices, China and Japan aren't the only markets with ample opportunity. 
"By the end of next year Indonesia will have spent $360 billion in infrastructure, including 64 smart cities and they're doing a big push now and up-skilling a population of 260 million people," he said. 
For Irish companies exporting into Asia, there are opportunities in agriculture and food, fintech, training, education and smart cities, he added. 
Murray advised that Irish companies that want to enter these markets and launch products in them should consider working with trading partners who can set up the supply chain for them and who already have trusted trading relationships in their own countries. 
As in Europe, language can be an obstacle when trading in Asia, but there is also the added issue of customs and tariffs. 
"There are lots of obstacles and there are lots of companies that can help you. Any Irish companies that want to export, there are Japanese companies like Mitsui – they'll take your product, deal with all the customs, collect your product from the factory floor and deliver it into the Asian market – so you don't even have to get involved with customs," Murray said. 
But he added that companies "pay accordingly" for this kind of service. This may make it difficult for smaller business trying to break into the market. 
May figures from Enterprise Ireland reported that exports to the region were down 0.2% since 2017. 
Source: Shutterstock/Dima Sobko
Middle East
A report launched last week by the Arab Irish Chamber of Commerce highlighted "significant opportunities for Irish businesses in the Arab region".
It looked at Algeria, Bahrain, Egypt, Iraq, Jordan, Kuwait, Morocco, Oman, Palestine, Qatar, Saudi Arabia, Sudan and the United Arab Emirates – which are considered to have the greatest export potential for Ireland. 
The first report like this was commissioned in 2013 – but it "takes on a whole new level of significance today", said Enda Corneille, chairman of the group.
"In the environment that we're operating in, companies are looking to de-risk, they're looking to expand into new markets," he said, adding that the Arab states present an "enormous opportunity for Irish businesses". 
According to the report, the value of Irish exports to the region, which is highly reliant on imports, is expected to more than double in the next 15 years and reach almost €12 billion by 2033. 
Soft drinks, baby formula, pharmaceuticals and computers currently make up 70% of Irish goods exports to the region. Dairy more generally is worth some €140 million in exports – growth of 37% since 2013. 
For the future, the report listed food, pharma and medical, agriculture, construction, education, renewables, infrastructure, aviation and tourism as the main areas for growth opportunities for Irish businesses. 
According to Corneille, Arab countries are seeking quality, value and innovation from their imports. 
"If they're (Irish businesses) delivering quality, value and innovation, they're pushing an open door," he said.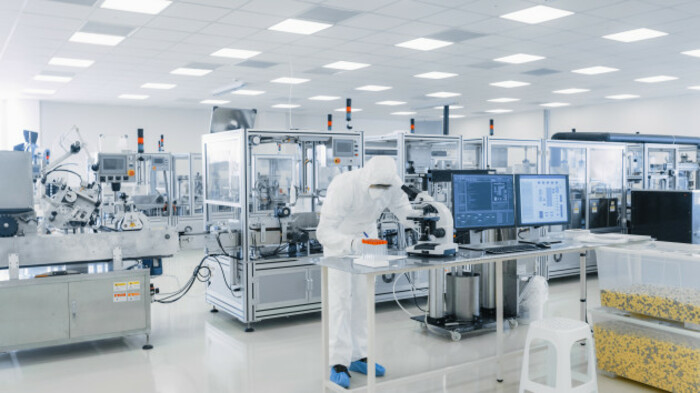 Source: Shutterstock/Gorodenkoff
 Africa 
Exporting to Africa isn't for the faint-hearted, according to Enterprise Ireland's director of the Sub Saharan Africa region Fred Klinkenberg. 
"If people think that it's all very simple and we bring our European experience with us, then it tends not to work," he told Fora. 
Finding a trading partner and just signing a contract, won't cut it. "Africa is a challenging place to do business, you need to invest in it (both) in terms of time and money. 
"Very often it will be based on your ability to find the right partner for you to work and trade with," Klinkenberg said.
For Klinkenberg the exporter most suited to the continent is a "mature" one who has already established trade relations with the UK, Europe or the North American market.
The attractiveness of the continent for business include the fact that a lot of people speak English, the time zone is also in line with Europe and there is a growing middle class, Klinkenberg outlined. 
The state agency's clients traded €400 million worth of goods with the continent last year and some of the sectors that do considerably well there include fintech, agri-tech and the pharmaceutical devices. 
When it comes to the fintech space, Klinkenberg explains that Africa has a strong adaptation of technology and there are lots of opportunities for tech integration, particularly in the banking and insurance industries.
"Perhaps contrary to belief, banks in Africa, and particularly Nigeria, are well-regulated with strong balance sheets," he explained.
Agri-tech is another area of interest with companies like Monaghan-based Combilift, selling to the region. 
CSO figures show that South Africa receives the highest number of Irish exports, receiving €233 million worth of goods between January and July this year.
With two well-developed ports of Durban and Cape Town, Klinkenberg said the country is the gateway to the continent. Irish products are first shipped to either Rotterdam or Hamburg.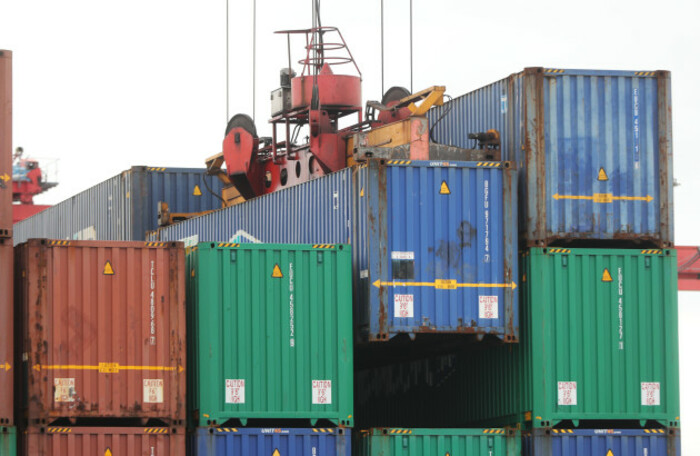 Source: Niall Carson
Canada
If you want to do well in Canada you need to have a physical presence there, according to the director of Ireland's arm of the World Trade Center Rani Dabrai. 
"The Canadians really would only work with a company that's got a local established presence in the country," she explained. 
"We have a member here that just got back from a trip to Montreal and they've learned that themselves. They've realised that actually the investment that they need to make to get into the market is significantly higher because they need to be physically there," she said. 
Dabrai outlined that the people are very friendly and the Canadian market is a favourable country to do business with, ranking 22nd out of 190 economies in the World Bank's Ease of Doing Business yearly report. 
Between January and July of this year, Ireland exported €830 million worth of goods to the country, according to CSO figures.
Relationship building is crucial, and Dabrai notes that some Irish business people have an advantage because 4.3 million Canadians claim some Irish ancestry. 
Ireland's top exports to the country include medical equipment, chemical products, alcohol and machinery, she outlined.
According to figures from the World Trade Center body, $70.5 million worth of spirits were exported from Ireland and $29.9 million worth of beer. 
Dabrai also outlined that people wishing to export to the country should brush up on their knowledge of the different provinces – as well as French. 
"Much like the variability between US states, Canada's provinces are quite varied and so business tactics that do well in Vancouver, for example, many not translate (literally) to Quebec City, where they speak French and uphold a more European culture," she said.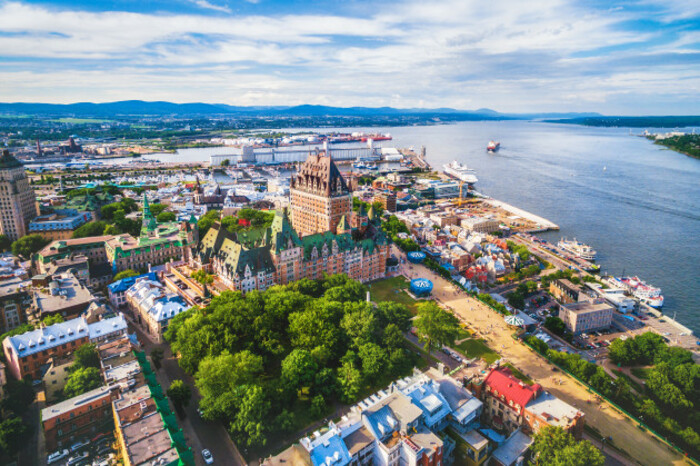 Source: Shutterstock/R.M. Nunes
The Comprehensive Economic and Trade Agreement (CETA) provisionally applied in 2017 between the EU and Canada has eliminated 98% of tariffs between both trading blocs, which means there are less work travel restrictions, and mutual conformity between product standards. 
Exporters who would like to cut their teeth in the market need to think outside the box, Dubrai said.  
She described Canada as a "highly sophisticated market", saying products that are just compete on price won't be successful here.
Central and South America
Irish dairy producers will find a great market in Mexico for their products, according to founder of LatinAmerica.ie Adam Fulham. He said both Kerry Group and Glanbia have a presence there.
The other good news is that a EU-Mexico free trade agreement, reached "in principle" but yet to be ratified, will remove 99% of tariffs on trade between Ireland and the South American country, making it easier for other companies to enter the market. 
"At the minute 40% of all trade between Ireland and Latin America is with Mexico and at the moment the tariff is 45% on cheese products, for example, can reach 45%. However, with the new trade deal, this will be reduced to 0%," Fulham said.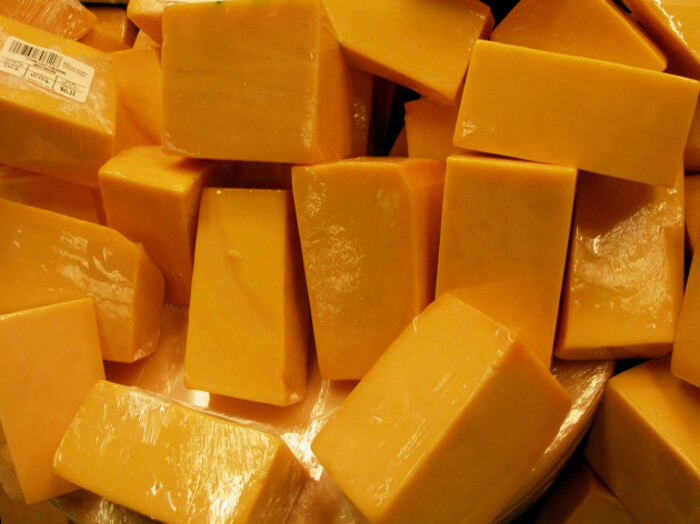 Source: SIPA USA/PA Images
Between January and July of this year, the CSO recorded that Ireland exported €844 million worth of goods and services to Mexico, which is currently its largest trading partner in the region. 
Next in line is Brazil, with €182 million worth of goods and services exported there in the same period.
When it comes to other regions in South America, newly opened Irish embassies will make trade relationships easier, Fulham said.
"Brexit is the best thing that ever happened to Ireland and Latin America, because for a long time … there were very few government resources put toward the region and very few companies focused on the region. 
"But because of Brexit, there are new Irish embassies in Chile and Colombia so that's really going to help with trade to those countries," he explained. 
The thirst for Irish drinks extends to the southern hemisphere, with Fulham noting "the likes of Guinness and Jameson whiskey can be found across the continent too".
Fulham said the largest barrier to trade in the region is the language one. 
"I think a lot of companies, because of the language barrier, don't even think of considering Latin America in the first place," he said. 
That hasn't deterred some, such as fruit company Fyffes and packaging company Smurfit Kappa from setting up shop across the region. 
In terms of logistics, there are no companies shipping directly from Ireland to the region. 
"There has been talk about direct shipping between Mexico and Ireland in the future when there is more demand and trade," Fulham explained. 
Get our Daily Briefing with the morning's most important headlines for innovative Irish businesses. 
Clarification: This article has been amended to clarify that a reference to Mexican tariffs referred specifically to Irish cheese.