The return of the tech IPO? Euronext is hoping for an upturn in public floats with Ireland in its sights 
Fora was on board as a group of Irish tech companies headed to Rotterdam to explore market options.
FOR CAMILLE LECA, the IPO market hasn't had a great time of it of late.
As head listing for Euronext France, Leca has witnessed the ebb and flow of initial public offerings in Europe and it has been a rather quiet 2019.
In Ireland, medical supplies distribution business Uniphar is likely to be the sole IPO on the Dublin exchange that Euronext acquired last year. Despite there being plenty of cash floating around, in Europe things haven't been a whole lot busier. 
"The last 18 months have been pretty bad for capital markets and IPOs in Europe," she says.
In a turbulent year on the markets, a lot of planned flotations were cancelled or put on ice as companies found themselves uneasy about the state of play.
"The valuations that funds were expecting were not at the same level so they decided to postpone. We had a lot of postponements and cancellations," she says.
That the risks of IPOs have commanded plenty of headlines of late cannot have helped, as the recent furore around companies such as WeWork have served as a cautionary tale for companies on the win-lose ratio.
"We thought 2019 was going to be good and in the end it was bad," Leca says.
In Europe, Amsterdam's Adyen, the payments company and Stripe competitor, was one of those that bucked the trend with a flotation in 2018 and Leca is hoping for an upturn. 
"2020 should be a good year," she adds, as she works to muster up a steady flow of flotations, especially in tech. 
Scaling and funding
As one of the heads of TechShare, a programme run by Euronext, Leca is trying to help scaling technology companies prepare for public listings and other forms of mature financing.
On a sunny September morning in Rotterdam, Fora watched as bus loads of entrepreneurs and founders were herded into the Erasmus University Rotterdam's centre of entrepreneurship for kick off.
With Rotterdam's famed port in the background, the programme aims to serve as a breeding ground for a new wave of tech businesses.
This year marks the first time that Irish companies have taken part, after Euronext entered Ireland last year with the acquisition of the Irish Stock Exchange.
Six Irish companies have signed up for TechShare, which will run between now and next April, providing coaching and mentoring for scaling tech companies.
Billed as a "pre-IPO" stage initiative, TechShare has echoes of the Ireland-only IPOReady initiative but with a specific focus on tech, though not necessarily always for those with IPO stars in their eyes.
Cubic Telecom chief financial officer David McManamon says the company has signed up to help with managing its rapid growth and the funding requirements that will bring.
He says he envisions one or two more raises down the line to fuel growth of the company, which creates connected car technologies and is backed by Qualcomm.
"As we've grown bigger and scaled, knowing full well that the next raise is going to be for a much larger amount, we'll require more due diligence, more prep on our side. We're putting the building blocks in place now to see what we need to do," McManamon says.
"Do we see ourselves as floating or doing an IPO down the road? We don't know. We've no plans to sell the business," he adds.
"(TechShare) schools you both in IPOs and how to prepare for a trade sale, debt raise or any equity raise."
Fresh off securing additional investments from backers in the US and Asia last week and a $12 million round in January, Irish health tech startup HealthBeacon is exploring a similarly wide breadth of options to finance its growth ambitions.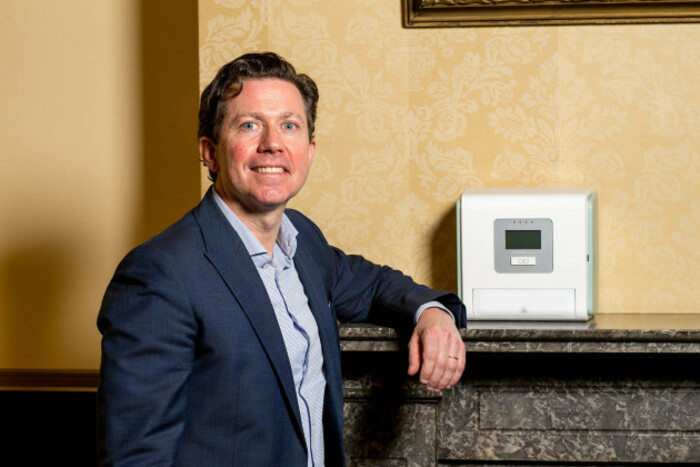 Source: Conor Healy
"If you take on external investment or venture investments, you have to think about what's your next funding plan and down the line what might be a liquidity event for your investors," Jim Joyce, the chief executive, says.
"I always thought that we wanted to have at least the thought process and start putting the discipline around an IPO (in place) so we can start doing planning from it."
He hopes the programme can help diversify its options but adds that anything like a listing is a long way off with much more growth still in the playbook for the company and its 36 staff.
Workshops
On the first day of the Rotterdam event, delegates heard from companies on the challenges of floating and financing and from fellow participants in a Q&A session where obstacles around mergers, management styles and quarrels with VCs were thrashed out.
Workshops helped entrepreneurs come to grips with particular issues like digital strategies, breaking into international markets and managing the account books more effectively.
Cubic Telecom's McManamon says the company has grappled with trying to grow its revenue streams with the data it has.
"We know we're sitting on a data bank of analytics. While they produce fancy graphs and they're very exciting, we're now taking a step back, how do we monetise this? How have other companies done it and scaled that data to drive revenues?" he says.
"What we feel we have been missing, particularly on the data side, is a director of revenue that actually has a background in monetising the data and identifying what would be attractive and be able to pitch that."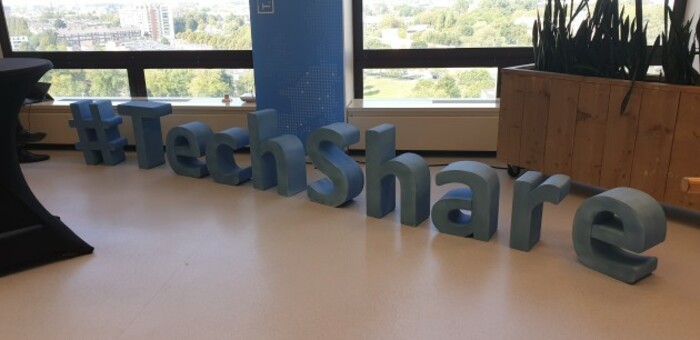 Hub Controls, an energy tech startup that develops a smart thermostat product, is also taking part. The company is plotting a US expansion and has opened an office in New York state to get boots on the ground.
Conor Fahey, the company's CFO, tells Fora that it always needs to be looking at funding options.
For a company like Hub Controls, which fits into the clean tech space, the options aren't plentiful in Ireland.
"There was a clean tech bubble in the early 2000s, a lot of money went into it but I guess the investors who went in at that stage didn't understand the life cycle was a lot longer than traditional dot-com that had gone before it," Fahey says.
"As a result, there's not a clean tech investor community apart from putting money into wind farms in Ireland. We had to go to London to raise the money and that took us the bones of six months to find the right investor with the right interest in clean tech."
The company raised financing from London's Exergy Capital Management and now an extended period of pushing growth lies ahead.
"I think the management team are keen to have an exit. I don't know what form that exit could be. It could be a trade sale, an IPO," Fahey says. "It's a long way away if it does happen."
Broader options
The Irish delegates' reservations to committing to IPOs is not unique in TechShare.
One Belgian executive from a gaming company said its participation was more about laying the "groundwork" for various funding routes rather than actively pursuing a listing.
John Frain, a director of corporate finance at Davy in Dublin, agrees that there are a wealth of funding trajectories that companies can take now but public listings shouldn't be disregarded.
"Everything is cycles and public markets are cycles. At the moment, there is generally a trend away from public markets."
He says that global economic issues play a role in that but there are many reasons.
"The main one is that there's private equity and debt. Debt is effectively free money in the current interest rate environment and you also get the tax shield for the interest."
Most tech companies that come through the TechShare programme would likely be good candidates for listing, he adds.
Of late Ireland's most high-profile public listing was this year's float by pharma company Uniphar, which currently feels like an outlier.
As for TechShare, it launched in 2015 and has led to just four IPOs to date, all in Paris, with one Dutch company planning an Amsterdam listing.
Euronext's Leca says "increasing IPO awareness and understanding" of the oncoming challenges will help more tech-oriented companies to float in Europe.
"There are a lot of misunderstandings and things that are not always very clear. Obviously bringing new candidates to the market and raising the activity of the market is a goal," she says with a tinge of confidence that things will improve soon.
"I think we were smart enough when we started TechShare to not commit on any numbers because we think it doesn't really make sense when you target companies two to three years before potential IPO, especially fast growing companies, many things can happen in the meantime."
Get our Daily Briefing with the morning's most important headlines for innovative Irish businesses.