'It's all about your story': How companies decide the right time to float on the public markets
Euronext recently launched the latest edition of its IPO Ready programme.
ASK A CHIEF executive when is a good time to take your company public and you'll probably be asked how long is a piece of string.
This year has been a bumper one for IPOs in the tech sector with Uber, Slack and Pinterest all floating in the US.
That's not to say that a public listing is only for bigger tech companies.
Last year, Waterford virtual reality startup VR Education listed on Euronext Dublin, then known as the Irish Stock Exchange, and London's AIM market. It floated with a market cap of over €20 million.
Euronext, the operators of the Irish stock exchange, which it acquired in 2018, recently launched the latest cohort of its IPO Ready programme.
It helps companies, which pay to participate, with devising strategies for raising financing at a mature stage, including through an initial public offering.
Supported by Enterprise Ireland and the government's Ireland Strategic Investment Fund, the programme is open to companies with revenues above €5 million annually.
Head of listings Orla O'Gorman says that when companies reach a certain stage of growth and scaling, they may struggle with raising funds at such an advanced stage.
"A lot of companies don't necessarily have the skill set to do that or don't really understand all the different financing options," she says. "In that situation you can find yourself making the wrong financing decision."
Mature financing
Despite what its name may suggest, IPO Ready is not exclusively for companies pursuing a public listing.
It assists companies with pursuing later stage investments from venture capital and private equity backers as well as the public markets, and provides them with the pros and cons of each financing option.
"We call the programme IPO Ready because IPO readiness is the highest state of readiness. If you're ready for it, you're ready for anything," O'Gorman says
Dublin-based fintech firm MyWallStreet, the former Rubicoin, took part in the programme last year and intends to float on Euronext in the near future.
"We see one or two more private rounds of funding before IPO … We're definitely going to do it in due course," chief executive Emmet Savage says.
"We have a date in the diary and you know when you know, nothing like that is absolutely certain, but I think it would be described as somewhere between the short- and medium-term. It won't be too far away."
Savage says MyWallStreet – which publishes guides to investing through its apps – has also examined processes in the New York Stock Exchange and the Nasdaq in Stockholm.
"We effectively had a view of the three biggest exchange groups. We're going with Euronext because it's here," he says.
"When you eventually cross over the precipice and become publicly listed, the reporting duties that you have ideally should be in the exchange down the road from you because it's one less point of friction."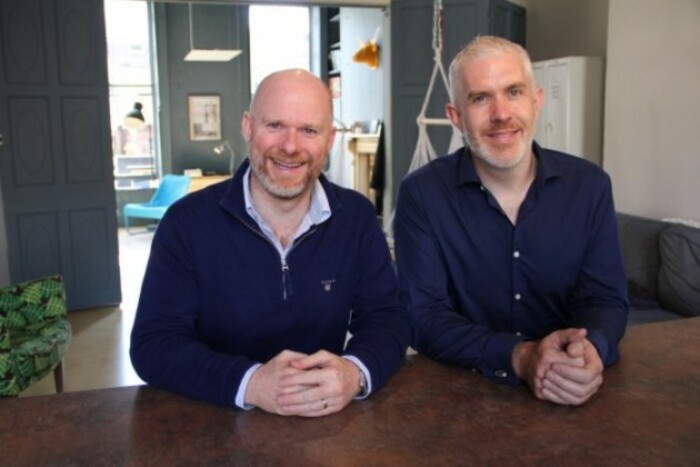 Source: MyWallStreet
One company that is undecided on a flotation is social media monitoring company NewsWhip. It has joined the latest of edition of IPO Ready, alongside the likes of Audi-back tech company Cubic Telecom and waste software firm AMCS.
NewsWhip chief executive Paul Quigley tells Fora that it is taking part in the programme to bolster its long-term plans and prepare for "all eventualities in later-stage finance".
With nearly $10 million in VC funding under its belt, the company is no stranger to raising money but as the company matures further, it will need to adjust its pitches and networking, Quigley says.
NewsWhip is keeping its options open for whatever avenue of financing comes along.
"We don't have an intention or timeline on when to do a raise, but we'll want to do something down the road so this is a good course of action. It doesn't necessarily indicate that we want to do a listing, we're open to all possibilities," he says.
Timing
Euronext's O'Gorman adds that public listings have become more common for companies of various sizes to raise financing, rather than continued VC raising.
"People keep saying 'what size do you need to be?' and there's a mix around this," she says.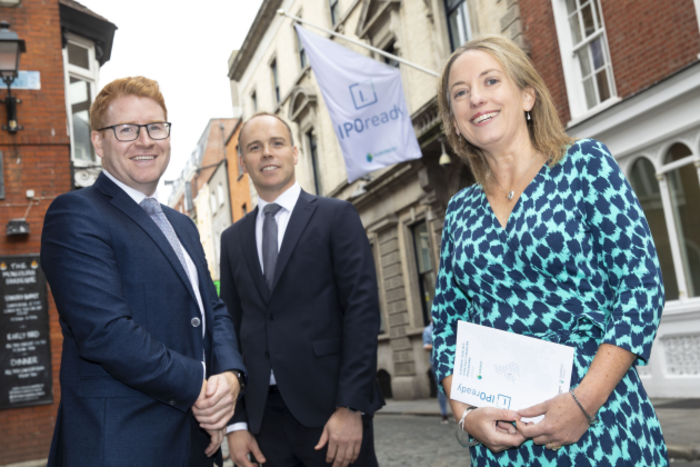 Source: Euronext
"It's all about your story and growth trajectory and how much you can interest investors."
Euronext Dublin, or the Irish Stock Exchange before its acquisition, has garnered a number of notable listing in recent times.
A few months after VR Education, pharmaceutical company Uniphar raised €150 million this summer through a dual-listing where it floated in both Dublin and London's AIM stock exchange.
Meanwhile UK space software and communications group Scisys listed in Dublin last year to fend off any Brexit worries.
On the flipside, Euronext took a hit this week when drinks maker C&C opted to pull its listing from Dublin in favour of carrying out its financial reporting in London in order to qualify for the FTSE indexes.
This range of companies is a mixed bag, which is emblematic of the different thresholds before a company is ready to float.
"The threshold is less about the absolute capital injection and more about the state of readiness," Savage says.
"I think the threshold for IPO is really more a management decision than a state of revenue."
Get our Daily Briefing with the morning's most important headlines for innovative Irish businesses.