Your crash course in... the EU's latest plan for energising European industry and startups
The European Commission laid out its strategy for improving business in the single market.
YOU MIGHT HAVE missed it earlier this week, but the European Commission unveiled its new industrial and SME strategy – a plan will have an impact on the landscape for startups, digital businesses, research institutes and the future of the green transition.
As the world deals with the coronavirus outbreak, its timing is a double-sided coin. On  one hand, businesses around the EU need assurances in these unprecedented times. On the other, these are all long-term initiatives that will not happen overnight.
Much like the digital strategy that was announced a few weeks ago, this industrial strategy makes big overtures for improving Europe's industrial standing and independence.
"Managing the green and digital transitions and avoiding external dependencies in a new geopolitical context requires radical change – and it needs to start now," Thierry Breton, commissioner for the internal market, said.
Reducing red tape
In its announcement, the commission said the strategy for SMEs will help businesses to "reduce red tape", access funding, boost business across borders while assisting with the green transition.
Officials announced the EU Start-up Nations Standard, a pan-European initiative for streamlining various policies for startups.
Among them are stock options, which are often used to attract talent, but regulation has been a regular bugbear for the European startup ecosystem amid criticisms of the mish-mash of rules over how they are taxed when exercised.
In Ireland, the KEEP scheme for stock options has come in for regular criticism while entrepreneurs have pointed to Sweden's model as best practice.
Not Optional, a campaign group for stock option reform, welcomed the European Commission name-checking this matter as an issue that needs addressing. The campaign's members include bosses at Stripe and BlaBlaCar.
"The Commission's proposals will be a major step towards unleashing the full entrepreneurial firepower of Europe – but only if they are adopted and implemented by all Member States," the group said in a statement.
Elsewhere the commission said it wants to simplify the flow of business across the bloc for startups and SMEs.
It is urging stronger enforcement of the Late Payments Directive. This allows companies to apply interest on overdue invoices but it would seem many companies don't avail of that right. An ISME survey from last year said 85% of respondents don't charge interest on late payments.
Furthermore, the commission is advocating "dedicated SME chapters" in free trade agreements. Trade negotiations may obsess over industries like financial services or energy and SMEs might get lost in the shuffle.
This proposal would, in theory, open up more opportunities for SMEs to do business in third countries. As the UK and the US negotiate their respective deals with the EU, it will be worth keeping an eye on whether that theory is put into practice.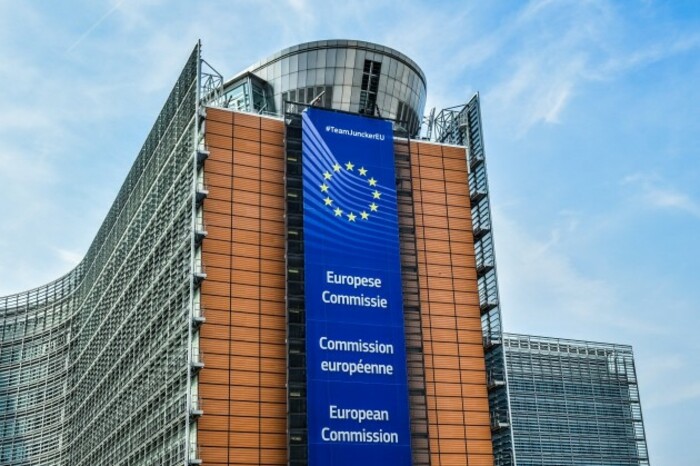 A few weeks ago, the European Commission launched its digital strategy for investing in and supporting the digital sectors and regulating new technologies such as artificial intelligence and 5G.
This week's industrial strategy announcement reiterated a lot of those points but made special mention of an intellectual property action plan that would alter frameworks to better address IP theft.
There are also steps in place for an 'SME initial public offering fund', under the InvestEU programme, to help companies with going public.
Competition rules
What remains largely untouched for now are the European Union's competition rules with the commission saying it will look into revising the rules in 2021.
The commission has been an active force in competition probes but it has not been without its critics.
Several member states, including Germany and France, recently wrote to competition commissioner Margrethe Vestager demanding changes to the frameworks currently in place.
Much of the dissatisfaction was crystallised when EU antitrust authorities blocked the merger of Alstom and Siemens, which would have created a massive European railway company. Proponents of the deal said it was necessary to keep up with US and China advancements.
The commission will issue a white paper later this year that will look at the key matters at play in competition rules, including foreign investment into the bloc that may avail of subsidies that aren't reciprocal.
Get our Daily Briefing with the morning's most important headlines for innovative Irish businesses.