This low-profile firm has quietly pumped millions into creating a pub empire in Cork
The Emporium Company has bought and refitted four bars in the county as part of 'phase one' of its plans.
A YOUNG HOSPITALITY group that has quietly been snapping up bars in Cork hopes to become a "standard-bearer" for the rebel county's contemporary pub scene.
Although it was founded just over a year ago, the Emporium Company's origins date back to the start of the decade when two of its founding partners took ownership of the Castle bar in Glanmire.
Operations head Ronan Murphy told Fora that, together with veteran publican Derek Walshe, he renovated and reopened the Castle to make it more appealing to trendy Corkonians.
"It proved pretty successful," he said. "We just started looking up other suburbs around Cork that we thought mightn't have the offering that the population deserved."
Young, well-to-do patrons that were living in large, suburban towns had to go into Cork city if they wanted to get a fancy cocktail or special brew, Murphy added.
"From a bar point of view, they weren't getting that Saturday night, city-feel. That's the opportunity we identified."
Management service
Murphy and Walshe teamed up with financial consultant Rory O'Doherty and Cork firm MC2 Accountants to form the Emporium group, which has been discreetly buying and renovating bars since the tail end of 2015.
The company currently has a portfolio of four properties: the Castle, JJ Coppinger's in Midleton, the Hunted Hog in Castlemartyr and Ballincollig's TradeHouse Central.
O'Doherty – who is head of finance at the Emporium – told Fora that the group has spent the guts of €7 million buying and refitting the venues.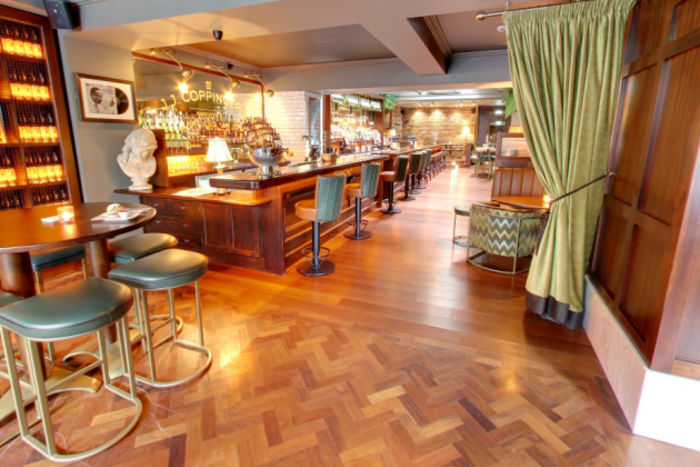 The acquisition trail has been funded by a consortium of private investors with assistance from MC2 and ODG, a financial advisory owned by O'Doherty.
"We're only at the point now where we've done the acquisitions, done the bar refurb and now we're moving on to the strategic agenda for the next three years," O'Doherty said.
Part of that plan includes the launch of a hospitality management service, which will involve the Emporium group redesigning a premises on behalf of its owner and taking over the day-to-day running of the business.
"We're starting to get a bit of traction on it," Murphy said. "We're talking to potential clients on a weekly basis with the hope of bringing in some management contracts under the Emporium Company umbrella."
"We want to set the standards for the industry in Cork," O'Doherty added.
Responsibility
With 125 people on its payroll, Murphy said the group has a responsibility to "make a success" and concentrate on the four bars currently under its ownership.
Having said that, the company is open to acquiring other venues in Cork that might slot into its vision of "contemporary with a kind of classical twist". The founders also haven't ruled out taking over premises in other locations.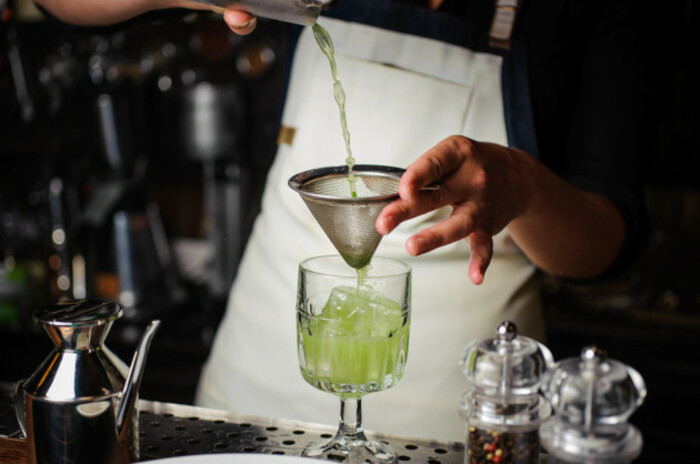 Source: Shutterstock/Maksim Fesenko
O'Doherty and Murphy said they expect to report sales of €7 million for the current financial year and that the group is profitable. The company has yet to file its first set of accounts.
For a young group that boasts a significant turnover and suite of venues, it's surprising that the Emporium brand name is relatively unknown. O'Doherty owes this to the company's cautious strategy.
"We made a decision not to launch the brand until such a time that we felt we were consolidated and our structures were right," he said.
"You could say we're entering phase two of that now and the decision was made in recent times to do more of a marketing spin on the group."
When asked what differentiates an Emporium-owned bar from other venues in Cork, Murphy said: "Some bars tend to go very much to the food side of things, other bars stick to the drink side of things. We're trying to get the mix nearly 50-50 in each bar."
The company also puts a strong emphasis on live entertainment and events: "We do try to keep it trendy in that regard."
He said another differentiating factor for the company is that it steers clear of Cork city centre.
"We're focusing completely on the suburbs for now … People don't have to go to the city to have a great night out or to get a great meal."
Sign up to our newsletter to receive a regular digest of Fora's top articles delivered to your inbox.