'My accountant said I should get a 9-5 job - that made me more determined to make it work'
As part of our How My Business Works series, we profile Hampers & Co.
AFTER NEARLY 30 years in the hamper business, Emer Purcell says there's nothing else she'd ever consider doing.
However it's not exactly an industry in which she thought she'd become an expert having started out on a very different career path.
"I had been in the horse business, working as a national hunt trainer, but it was very hard to make a living. It's a vocation, like being a nun or a priest, because you don't do anything else but horses," Purcell tells Fora.
"So I decided in my late 20s that I'd like to do a bit of travelling, I'd like to have a day off for Christmas – there was none of that happening when you were dealing with horses.
"I hung up the boots and went to work in a pub in a touristy area in West Cork. It was fantastic in summer, the place was heaving out the doors, but there were long lonely winters without the tourists."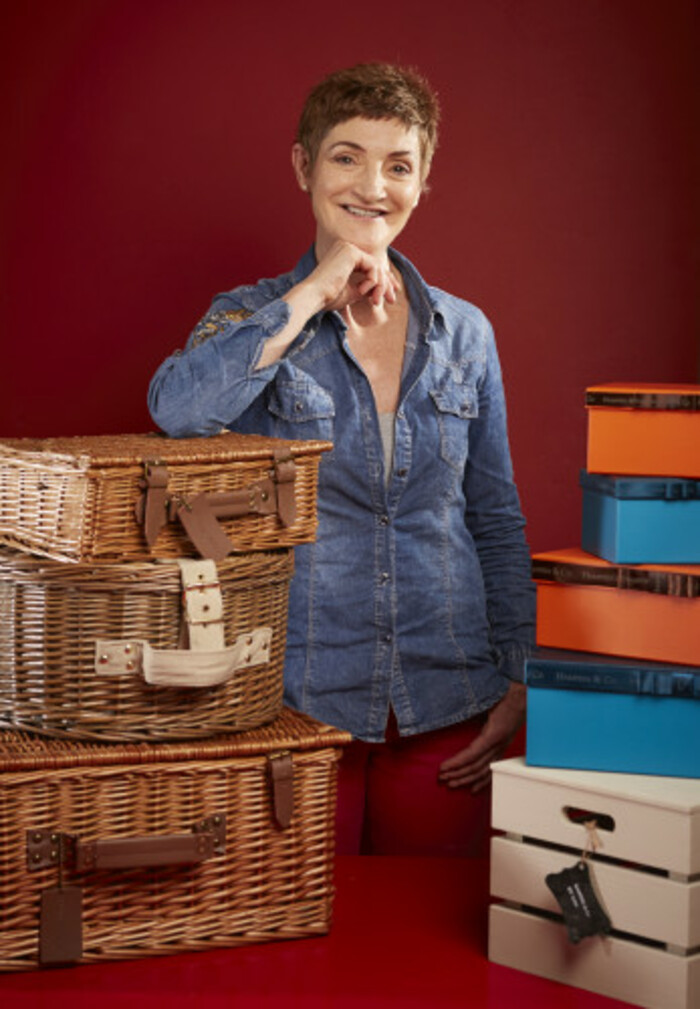 Source: Hampers & Co
For something to do on the side while business was quiet, Purcell started putting together baskets with local produce such as smoked salmon and cheese.
Initially she sold the baskets in the pub, but she soon started being approached by businesses that were looking to give gifts to staff or customers.
"We had small orders, five or 10 baskets. Then I had one very big order from a London businessman who had a lot of clients in Ireland and wanted to send them all an Irish hamper," Purcell says.
"He ordered 300 and I nearly fell over – I was up morning, noon and night preparing them."
Over the next few years as orders grew and customers returned, Purcell realised that her side project could become her full-time job.
Knocking on doors
Although she started dipping her toe into the venture in the early 90s, Purcell says that it wasn't until about 1999 when she started seriously developing her business, Hampers & Co.
She converted her old horse stables in Thurles, Co Tipperary, into a warehouse unit and began trying to find new customers.
"I just went out and started cold calling companies – those were the days when you could knock on the door, walk in and find yourself in front of the boss in five minutes," Purcell says.
"So I called to every business premises with a light on trying to sell my hampers, and it just grew from there."
Since then, Hampers & Co has grown from a one-woman operation to a core workforce of five. This is bolstered by a team of about 35 seasonal staff due to the increased workload in the run up to Christmas.
Although the festive season is her busiest by far, Purcell says that hampers have become a year-round business in recent years, with people sending gifts for birthdays and new babies, as well as 'get wells' and 'thank yous'.
As a result, the company now offers around 350 different hampers for both corporate clients and personal orders. Prices range from €15 up to €1,000, but Purcell says that the big sellers are in the €50-100 bracket.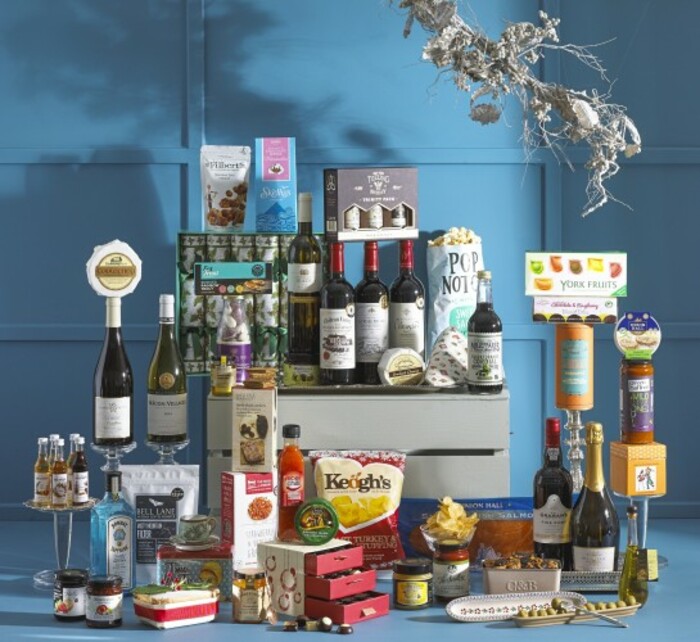 Source: Hampers & Co
Most of the hampers include a mixture of food and drink products, although some feature candles and other homeware gifts.
Purcell says that the most popular items throughout her company's history have remained wine and cheese, but in recent years there's been an increased demand for prosecco and gin.
She tries to source as many products as possible from Irish companies, with the gift baskets including brands such as Keogh's crisps, Lily O'Brien's chocolates and Drumshanbo Gunpowder Irish Gin.
"We've stuck with using Irish food suppliers – that was always my focus since the start of the business," Purcell says.
"When I started it was very difficult to get good Irish products. But then there was a huge revival in food, and now there's so many suppliers coming to me with new products."
Recession hit
Purcell is expecting to ship around 30,000 hampers this year – a high the company hasn't seen since the days of the Celtic Tiger. She says that business was booming in 2006 and 2007, until the recession stopped the company in its tracks.
"We took a major hit. Nobody had money and if they did they were hanging on to it and certainly weren't spending it on gifting.
"We lost a lot of clients because so many of them went out of business. It's hard when you've had relationships with people for 15 years and then you see their company go to the wall."
Purcell says that trying to stay afloat and find new business was the biggest challenge she's faced in her career.
"I couldn't afford to sit around and see what happens. I'd just bought a new home and had a big mortgage, so I just thought I needed to get out there and get business immediately.
"Craft fairs, garden shows, festivals – anything with a tent I was there. I remember being in the warehouse with one of my twin babies strapped on my front, the other one on my back, and my toddler hanging onto my leg packing up to go to a show."
Although she describes it as a busy and stressful time, Purcell says that she was determined to keep the business going even when "the numbers just weren't adding up".
"My accountant did say to me in 2010 that I should look at getting a 9-5 job instead, but that made me even more determined to make it work," she adds
"It took a while but the business has come back into profitability and we're growing again."
Purcell says that business has been steadily increasing since 2013, with sales growing by about 20% each year and turnover expected to top €2 million this year.
Tweaking and trends
Following the crash, Purcell invested in a new website and online ordering system, which she says helped secure new business and stand out from other players in the market.
"It's a competitive industry – a lot of people come and go but we've probably been in the business for the longest at this stage," she says.
"I don't mind competition when it's good competition. But I hate to see bad competition because then you hear people saying, 'Oh I got a hamper last year and it was dreadful and I'd never send one again'."
In the gifting industry, Purcell says that the key to success is constant innovation and a "personal touch".
"There's been a move away from vouchers because people don't really want to put a monetary value on gifts. People want to give something that's unique and different," she adds. 
"We're always adding new hampers or tweaking old ones. We keep the things that are really popular, but there's new Irish producers coming on stream all the time and new trends.
"Plus I have a few customers that have been with me for 27 years, and I imagine they'd be fairly bored if I was going back to them every year with the same old same old."
Source: Hampers & Co
Looking ahead, Purcell's main focus is on the upcoming Christmas season and the thousands of hampers that will be created and shipped out of her warehouse in the coming weeks.
"It's absolutely heads down now. In November and December I go down to the dungeon – as I call it – because I'm working around the clock and don't see the light of day.
"There's great satisfaction in it though. At the moment our warehouse is packed to the gills, but there won't be a pot of cranberry sauce on the floor by Christmas Eve."
This article is part of our weekly series examining the nuts and bolts of businesses. If you would like to see your company featured please email news@fora.ie.
Sign up to our newsletter to receive a regular digest of Fora's top articles delivered to your inbox.