Eir has no plans to ditch Huawei as it plots its next big network rollouts
The telecom was laying out its €500 million investment plan for the next five years.
AS IT PREPARES to ramp up its broadband rollout, Eir has no plans to drop Chinese firm Huawei as an equipment provider.
Eir uses radio access equipment by Huawei in its mobile networks but the Chinese giant has been facing accusations of spying on behalf of the Beijing government.
Chief executive Carolan Lennon said it has no intention of dropping the company or its equipment from the Eir mobile network.
"As part of that mobile network, we did an RFP (request for proposal) for both the core network and the radio network. Ericsson were successful in terms of doing our core and Huawei on the radio," Lennon explained.
"As part of that, we do all our due diligence, all our security but we're very confident in Huawei as a partner. No plans to change that. They're in every network in Ireland."
Huawei has been under increasing pressure in the US and Europe around alleged ties to the Chinese government and how its telecoms equipment could be used for spying and espionage. The US has also charged a senior Huawei executive for doing business in Iran, in violation of sanctions.
In recent weeks, reports have swirled that European officials were considering banning the firm from participating in 5G networks on the continent.
In Ireland, Siro, the broadband company ran by Vodafone and ESB, uses Huawei and has said that while it raised concerns with the company, it will continue to use its equipment. This is despite the fact that Vodafone globally has halted spending on Huawei.
Investment plan
Lennon was speaking at a briefing this morning that laid out Eir's next phase of fibre rollout for the next five years.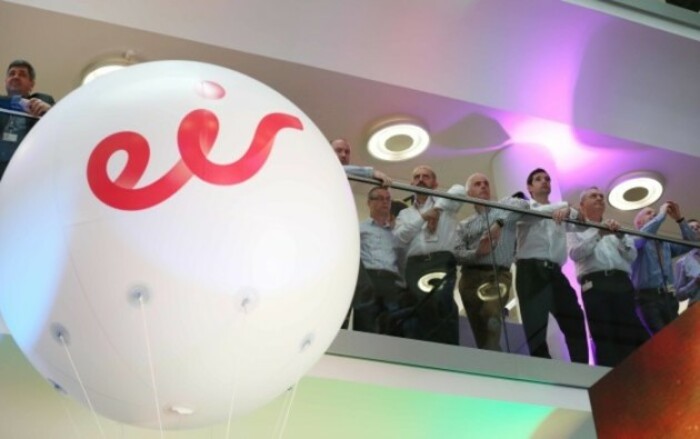 Source: Sasko Lazarov/Rollingnews.ie
It will be investing €500 million in its 'fibre-to-the-home' broadband to towns in Ireland with more than 1,000 premises.
The moves are part of a billion-euro investment strategy. Lennon added that there are plans to spread 4G coverage to 99% of Ireland within the next two years with tentative plans to be 5G-ready in cities later this year.
"We're starting that now. As we're upgrading sites, we're adding 5G capability to the sites as well," Lennon said.
"We'll have some 5G in the cities in the second half of this calendar year, so from June. At the start we were going to look at it for data, but if there are handsets that are available, we will have them in the shops so we will have 5G available in (the second half of the year)."
Eir has undergone many changes over the last year or so. Lennon was appointed CEO last February while the company was acquired by a consortium led by French billionaire Xavier Niel.
The telco company also notably dropped out of the beleaguered National Broadband Plan over a year ago, leaving just one bidder.
The scheme has since been beset by a number of controversies surrounding ex-Communications Minister Denis Naughten's private meetings with businessman David McCourt.
Lennon said that it was difficult for Eir to make a business case for continuing to bid.
"It was a very, very complicated process. Now I know state aid adds a level of complexity that, if you were running these things, you'd rather not have," she said.
"I accept that puts a layer of complexity onto it. It was very, very complex. We could not make a business case because a lot of the extra cost that came in on top."
Get our NEW Daily Briefing with the morning's most important headlines for innovative Irish businesses.