Eason plans to sell €90m worth of property - including its flagship O'Connell St building
The retailer owns 13 properties that will be put up for sale – although some will be leased back for stores.
RETAILER EASON INTENDS to sell over a dozen of its Irish properties as part of a divestment plan that could yield a €60 million windfall for its shareholders.
In a letter to shareholders earlier this week, the Eason board announced their plans to offload the group's property assets, although no stores are expected to close or be relocated under the plan.
Eason added that the balance of excess capital, roughly €60 million, would be returned to its shareholders.
Based on current market rates, Eason is sitting on a collection of property worth in the region of €90 million.
The majority of Eason's portfolio of 13 properties is made up of retail units, including its prime site on O'Connell Street. However, roughly a third of these sites are non-retail investment properties and not currently in use by the Eason business.
A statement released by Eason said given the scale of its property portfolio, it is "significantly overcapitalised relative to the needs of its core retail business".
The board has proposed the separation of the retail aspect of the business from Eason Holdings PLC and creation of a new retail trading group so that it can divest from its property. 
As part of the move, new leases will be created to secure the continued use of the group's current company-owned stores.
The board will also transfer roughly €20 million of capital to the new retail group firm and a further €5 million by way of inter-company loans.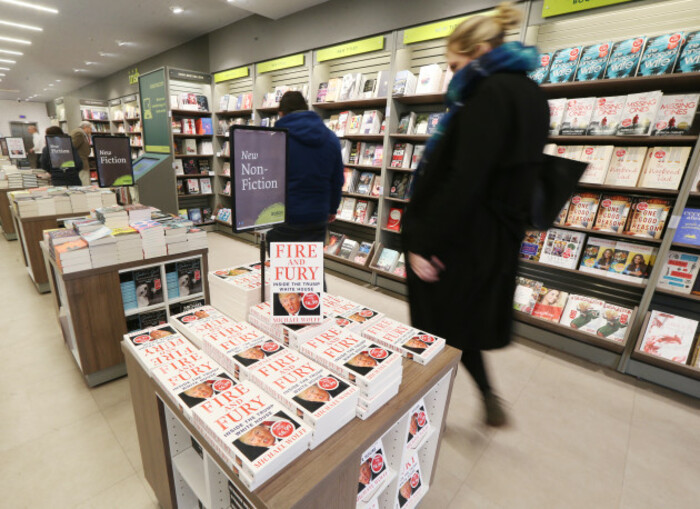 Source: RollingNews.ie
The book and stationery retailer operates 34 stores in the Republic and Northern Ireland, with a further 28 run under the Eason name by franchisees.
Eason said the sale of properties would not affect any of its company-operated stores and each of the buildings would be leased back to Eason at market rates.
Programme
The proposed divestment programme is part of an initiative launched by Eason back in 2012, which has sought to reorganise the retail group's corporate structure. 
The decision to proceed with the sale of property was made by the board following a financial and property review led by Eason chairman David Dilger and managing director Liam Hanly.
The board's proposal will be voted on by shareholders on 21 September. The company has over 220 family and employee shareholders.
Based on the current property market, the board has estimated that a potential €60 million, roughly €3 per share, could be distributed to shareholders. They added that it could be mid-2020 when shareholders receive the proposed payment.  
Eason sold its 50% stake in newspaper and magazine distribution outfit EM News Distribution last year in a €3.6 million deal as part of a plan to focus on its core retail and book trade.
The Eason group reported turnover of €140 million last year for a slender after-tax profit of €86,000, down from €1.2 million the previous year.
Sign up to our newsletter to receive a regular digest of Fora's top articles delivered to your inbox.