Irish-founded ad-tech firm SuperAwesome may be plotting a £200m London float
The company was founded by serial entrepreneur Dylan Collins.
AN AD-TECH COMPANY that has developed tools to make the internet a safer place for kids is considering listing on the London Stock Exchange, according to reports.
SuperAwesome was set up by serial Irish entrepreneur Dylan Collins in 2012 and has created tech that help advertisers comply with strict regulations around advertising to kids on the internet. It services are used by over 200 million children worldwide.
According to City AM, the company has explored the possibility of going public having made contact with a number of financial institutions. The IPO could reportedly value the company as high as £200 million (€232 million).
SuperAwesome is yet to respond to a request for comment from Fora, however the company is also understood to be considering a further round of venture capital investment as another method to raise funds.
In 2015, SuperAwesome raised $7 million in Series A investment, part of which came from Hoxton Ventures, a venture capital firm at which Collins is also a partner.
The company has used the funding to create a suite of safe advertising tools that comply with strict regulations that prohibit young users' personal information from being tracked.
Since the company was founded three years ago, it has amassed an impressive portfolio of customers, including brands like Lego, Warner Brothers and Mattel.
It has a staff of 80 based at its headquarters in London and the most recent accounts for the firm show it delivered a slender profit in 2015.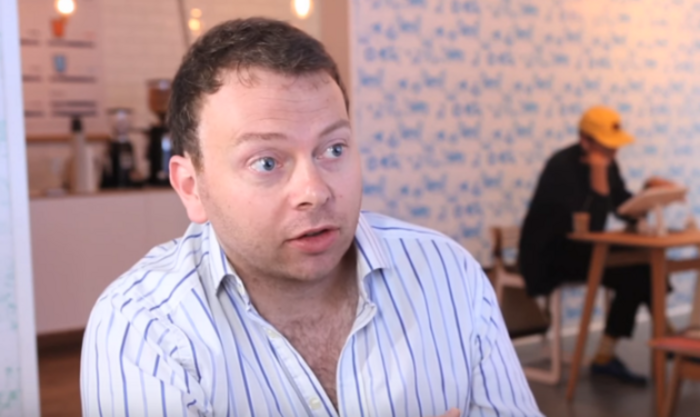 Previous exits
Collins made a name for himself in the 2000s after some million-dollar exits. His gaming startup DemonWare was bought by leading US games publisher Activision for a reported $15 million, while another one of his enterprises, Jolt Online, was acquired by retailer Gamestop.
Since 2012, he has been focused on SuperAwesome, while also working as a VC partner at Hoxton Ventures.
Last year, he told Fora that the company was a difficult pitch at the start because many people in tech circles didn't appreciate the need for a safe digital marketing platform for kids.
"If you think about Silicon Valley and how they've thought about the kids' market for the last 20 years, all the big names have built products on the premise that there is no one under 13 on the internet … which at this point is clearly ludicrous," he said at the time.
"Kids are entering into a world that is being designed fundamentally by guys like us, for guys like us and it's not appropriate. We can't prevent kids going online, but we can make it a much safer environment for them if we build the right kind of infrastructure for it."
He also said that SuperAwesome was looking at new "geographic opportunities" and that roughly half of the company's business is coming from its US arm.
read more on