A Dunnes worker who claimed she was sacked because of her disability has won €30,000
The retailer fired the woman after a two-year period of illness-related absence.
A FORMER DUNNES Stores employee was awarded €30,000 by the Labour Court after claiming that she had been sacked because of her disability.
The woman said that she had been discriminated against and that the termination of her employment was in breach of the Employment Equality Act.
At the date of the termination, she was employed as an assistant manager at Dunnes and her salary was €35,000. She had worked for the retailer since November 2003.
She was fired in September 2016 following a two-year period of illness-related absence, which had started in June 2014.
In the letter of termination, Dunnes said that the employee had been "unable to provide an indication of a date of return to work in the near future" and could not provide any update on her illness.
The retailer added that it could not continue to employ her under these circumstances.
The employee was awarded €15,000 in compensation by the Workplace Relations Commission last December, however the decision was appealed to the Labour Court by both parties earlier this year.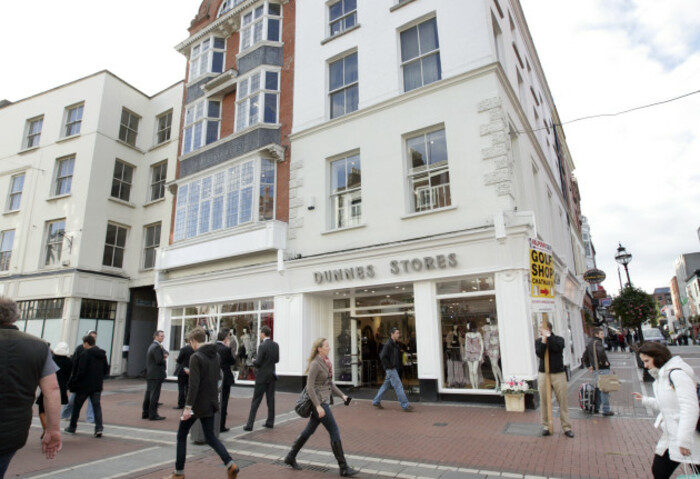 Source: Mark Stedman/Photocall Ireland
Hearing
At the Labour Court hearing, the woman said that she had been an "exemplary employee" during her time with Dunnes.
She had been certified unfit for work in June 2014 and added that she had continued to "suffer from stress and anxiety" in the period that followed.
She attended meetings with Dunnes management throughout her absence and in February 2015 she was asked to see the company doctor.
That doctor confirmed that the woman was unfit for work but said that she would make "a good recovery with continued care".
Her GP sent an update to Dunnes to January 2016, stating that the worker suffered from a "severe stress-related illness" and it would not be possible to "predict with certainty" when she would be able to return to work.
After that, she had regular meetings with a Dunnes regional manager. Ahead of one such meeting in August, he said that the woman's position would be considered at the meeting and that could "lead to a decision to dismiss her".
At the meeting, the worker supplied the regional manager with a doctor's letter saying that she had been referred to a specialist and that her return to work would depend on the outcome of that visit.
The manager responded that he needed a definitive return date and advised her that her contract would be terminated. She received a letter in September stating that her employment was terminated and that she would receive six weeks' notice.
Decision
The employee claimed that she was suffering from a disability at the time of her dismissal and Dunnes's actions were in breach of the Employment Equality Act.
The retailer argued that she was "incapable of carrying out the work for which she was employed" and it had not received a date for when she could return to work.
As a result, it could not make whatever reasonable accommodation might be necessary to facilitate her return, as set out under the act.
However, the woman submitted that Dunnes had an obligation to "fully and properly assess all medical evidence" and its failure to do so led to a discriminatory dismissal.
The Labour Court ruled that she was dismissed for reasons associated with her disability. It found that Dunnes did make efforts to be aware of the employee's condition throughout her absence but ultimately did not take all medical advice into account.
The court said that her dismissal followed a meeting where she indicated that she could not confirm a return date but had provided written advice from her doctor indicating that this would have to wait until after she had visited a specialist.
In the absence of this specialist information, Dunnes was "not in a position to objectively evaluate" her working arrangements.
The Labour Court awarded the woman €30,000 in compensation for "the effects of the discrimination she suffered".
Sign up to our newsletter to receive a regular digest of Fora's top articles delivered to your inbox.