Dublin has ranked as one of Europe's top tech clusters – ahead of Paris and Copenhagen
Two-fifths of total office space leased in the first half of the year was taken up by tech firms.
DUBLIN HAS BEEN ranked the third-biggest tech cluster in Europe, according to a new report from real estate firm CBRE.
The research analysed employment data and forecasts on future employment. It broke cities down into categories based on the concentration of tech-based activities and rate of growth of each tech sector.
The largest category, called 'Scale Clusters', ranked cities with more than 70,000 tech employees. In this category, Dublin came in third behind London and Madrid, but ahead of Paris and Copenhagen.
CBRE sourced the data for its report from Eurostat and Oxford Economics.
According to CBRE, Dublin was placed in the higher category of the report because the city's tech sector is "dominated" by employees with more than 10 years experience.
CBRE Ireland's executive director Paddy Conlon said government support was a significant reason for the growth of Dublin's tech economy and has particularly helped to attract US companies.
He added that the tech sector could grow further since both international and indigenous tech firms are on the hunt for office space in the city.
"More than 40% of overall office take-up in Dublin in the first half of 2018 was accounted for by tech occupiers, most of whom were expanding existing operations, which is indicative of their positive experience in the Irish capital."
A separate report from CBRE earlier this year tipped co-working spaces to fill a gap in Dublin's office space demand.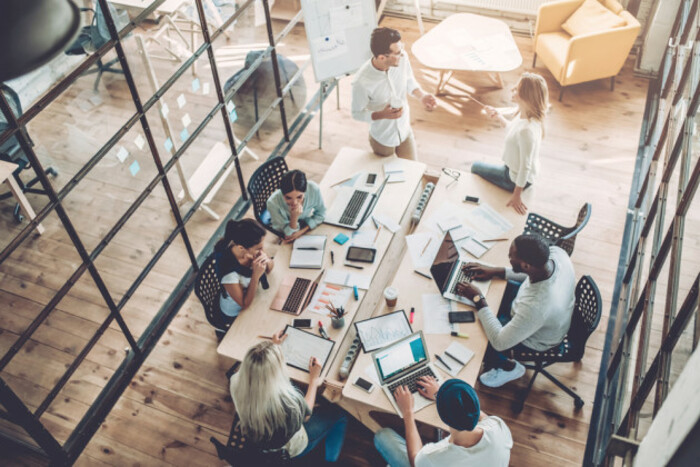 Source: Shutterstock/4 PM production
CBRE said that London topped the ranking "partly due to its ability to attract young millennial talent".
Tech employment in London's tech sector has grown 20% over the last 10 years and is nearly two-and-a-half times the EU average.
The report also looked at smaller tech ecosystems around Europe, such as Oslo and Prague, that have smaller levels of employment compared to Dublin and London but are on the rise.
Top 10 Scale Cluster cities in Europe, according to CBRE:
1. London
2. Madrid
3. Dublin
4. Budapest
5. Paris
6. Copenhagen
7. Munich
8. Milan
9. Rome
10. Lyon/Grenoble & Bucharest
Sign up to our newsletter to receive a regular digest of Fora's top articles delivered to your inbox.