Dublin Airport plans a retail rejig with more fashion at Terminal 1
DAA is looking for bidders to manage five shops at the hub.
DUBLIN AIRPORT IS looking to shake up its retail offering in Terminal 1.
The hub's operator, DAA, is seeking expressions of interest from retailers to manage and operate five stores located 'airside' – after security – for a period of five years.
There are currently four shops in the space identified by the airport authority – SuperDry, Pandora, Parfois and Rolling Luggage – the contracts for which are due for renewal shortly.
DAA has proposed dividing the total floor space of the four existing shops into five separate units.
In a tender document, the state-backed company proposed five 'store concepts': a premium men's fashion unit; a premium men's and ladies' fashion shop; a jewellery outlet; a mid-range or premium accessories or sporting lifestyle fashion shop; and a mid-range men's and ladies's fashion store.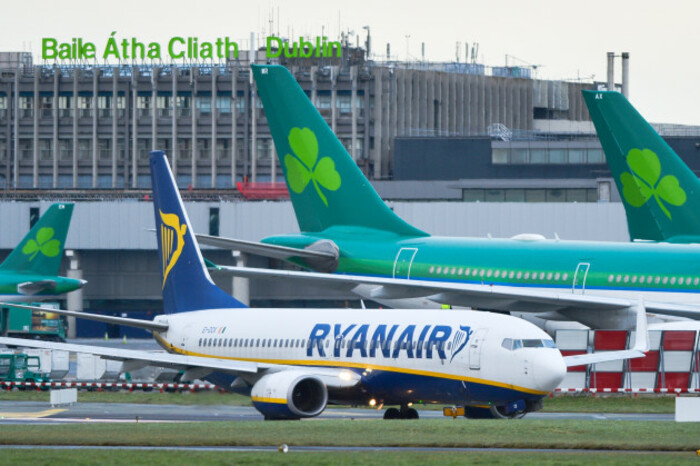 Source: Artur Widak/NurPhoto/Sipa USA/PA Images
It is looking for retailers with a "proven track record in travel retail" to take up spaces that will range from 60 sq m to 134 sq m, although the exact measurements may change.
DAA also published the total 2017 sales for the four existing outlets. SuperDry generated sales of €1.66 million last year, Pandora raked in €1.1 million, Parfois €952,000 and Rolling Luggage €566,000.
Footfall is a key metric for producing retail sales targets. Dublin Airport stated that it handles an average of 81,270 passengers per day, swelling to 98,720 at the peak travel season from June to August.
Terminal 2 revamp
Earlier this year, DAA put together a panel of six construction firms to oversee a major revamp of Terminal 2′s Loop retail outlet.
As previously reported by Fora, the project will be carried out on behalf of travel retail group Aer Rianta International, which is owned by DAA.
The first series of works, slated for July of this year, include a new liquor store featuring "liquor brands from around the world".
Separately, it was reported last week that Dutch company Koninklijke Capi-Lux Holding BV is suing DAA over its decision to award a €50 million contract to operate electronic stores at Terminals 1 and 2 in Dublin Airport.
DAA put out for tender a contract to operate and manage electronics stores at Terminals 1 and 2 at the airport. The contract to operate the stores is due to commence in June and July of this year.
In its action, the Netherlands-based company claimed DAA acted unlawfully and in breach of both Irish and EU law in the manner in which it conducted the competition.
With reporting by Aodhan O'Faolain
Sign up to our newsletter to receive a regular digest of Fora's top articles delivered to your inbox.