Meet the Dublin startup that delivers meal kits to hungry Google staff
As part of our weekly Startup Spotlight we profile DropChef.
THERE'S NOTHING EASY about starting a business – but it helps if you're steering the ship with friends.
So says Ryan Scott, who co-founded food delivery startup DropChef with college mate Roman Grogan and Sam O'Byrne, who he met while representing Ireland at the world sailing championships.
"Even when you have co-founders, a startup can be a lonely place at times. There's nothing easy about it," Scott tells Fora.
"But one of the things we're fortunate to have is a strong founding team. If somebody is down or somebody is stressed, we have the support. It's pretty nice to know that we have each other's backs."
Launched at the tail end of 2014, DropChef is a healthy meal-kit delivery service. Customers sign up online and choose meals from a weekly menu.
Precise quantities of ingredients and cooking instructions are dispatched from a centre near Dublin's IFSC and delivered in temperature-controlled boxes.
Subscriptions start from €29 a week for one person to receive three meals, while family plans cost at least €83. Scott describes the scheme as a 'light membership' because customers are free to opt in and opt out any time they like.
Source: Alice Ward
The idea for DropChef stemmed from another venture launched by Grogan.
"Roman had a food business that was matching artisan suppliers and local farmers with people nearby," Scott says.
"The feedback he got was that it was good to be able to buy a bunch of random ingredients, but people would much rather be able to put it all together and make a dinner out of it."
After a successful trial run, DropChef was launched in the Dublin area. Since January of this year, the company has been delivering nationwide with orders being fulfilled by couriers Nightline and Fastway.
Funding
In the beginning, the company was "heavily bootstrapped" by its founders, Scott says.
"We had a very, very small amount of savings that held us over until we at least had a concept."
Since then, the company has gone on to raise about €100,000, with backing from Enterprise Ireland and an outfit called Leapside, run by a trio of prominent businessmen, Martin McMahon, Martin Casey and Drew O'Sullivan.
It has also completed a number of accelerator programmes, including the AIB Startup Academy and New Frontiers.
"We're pretty fortunate," Scott says. "We're at a place where we're not absolutely desperate for (funding), but we're in a pretty strong position for going forth to fundraise.
"That will be entirely for growth and to increase our market share and take on some of our larger competitors."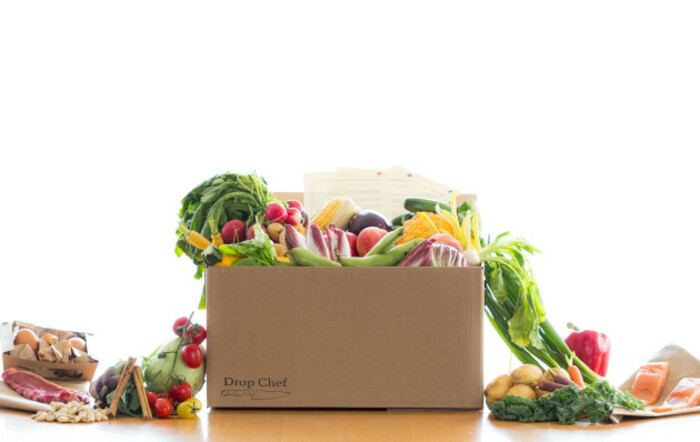 Source: Colin Judge
When the idea for DropChef first came about, food subscription services were a relatively new concept.
Scott notes that American meal delivery service Blue Apron was little-known at the time. In June of this year, that company raised $300 million when it became the first meal kit provider to be listed on the New York Stock Exchange.
While Irish consumers have in recent times embraced online food shopping, the market is still behind the UK and the States – but the competition is getting fierce, Scott says.
"It is incredibly tough. We've seen a few imitations fail in the past," he says, before adding that DropChef's founders "don't really spend too much time stressing over what some of the other very small players are doing right now".
When asked how the company hopes to compete against similar food delivery services, Scott says DropChef has already built a loyal fan base that appreciates its commitment to high-quality ingredients.
The firm sources all of its meat from a craft butcher in Howth. It sources many of its ingredients from artisan suppliers including the Happy Pear.
"From day one, we've never made any concession and never cut corners on quality." Scott says. "That has shone through and been the reason why we have customers who joined us in the beginning that still cook with us today."
Charity
Scott also believes that customers admire DropChef's cook-one-feed-one programme, where it donates a meal to a child through Irish charity Valid Nutrition for every purchase on its site.
DropChef is a self-described social enterprise. As well as donating to charity, it is committed to avoiding food waste by only providing exact quantities of ingredients for its meals.
It also hopes to make healthy eating more accessible to more people. Its meals – which are created by Masterchef 2012 finalist Brian Topping – are about 700 calories each.
The 'well-being' side of the outfit caught the attention of Google, which set up a DropChef hub in its EMEA headquarters in Dublin.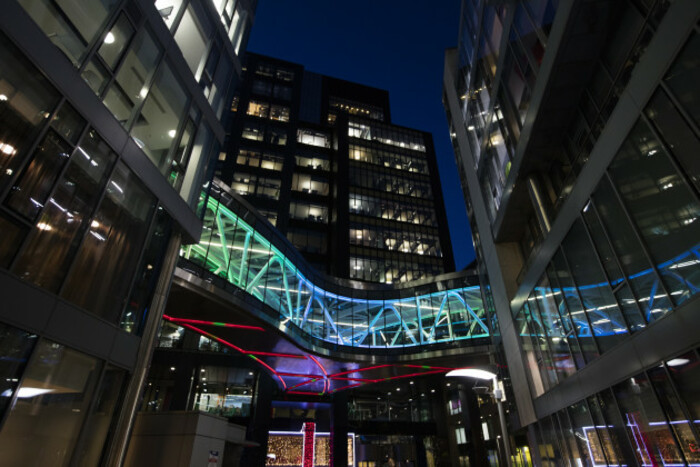 Source: Eamonn Farrell/RollingNews.ie
"It means that their employees can order Dropchef on demand. They can log in to a special portal that we've built for them and select the dish," Scott says. "As they're leaving work that day, they can just pick up and bring it home with them."
While the company has been approached by a number of tech companies to set up a similar operation, DropChef has had to shelve those plans for now and focus on its core business.
Future plans
The company doesn't disclose subscription numbers and has yet to file accounts, but Scott says its user base has doubled year-on-year since its launch. It expects to double its membership this year as well.
It also has two new products in the pipeline, but Scott says he can't discuss the details of those projects just yet.
DropChef will expand into Northern Ireland over the coming months with the hope of rolling out to other parts of the UK.
"Expansion out of Ireland has always been on the cards," Scott says.
"At the same time, we have to just pick our moment and be smart about it. It doesn't really take too much more of what we're already doing. We've already got all the resources to do it. We just need to be smart and make sure that we're not over-reaching."
 This article is part of a weekly series featuring Ireland's most promising startups. If you would like to see your company featured email news@fora.ie.