A major tech investor plans to raise €100m going public in the UK and Ireland
Entrepreneur Brian Caulfield heads up the local operations for Draper Esprit, which has announced an IPO.
A UK VENTURE capital company which is headed up in Ireland by serial investor Brian Caulfield is planning to float on the junior Irish stock exchange.
Draper Esprit announced today that it is planning to enter the Alternative Investment Market, London's subordinate exchange, and will have a secondary listing on the Enterprise Securities Market in Dublin.
The firm expects that it will raise €102 million and have a market capitalisation of €159 million when it is listed on the two markets, which it anticipates will happen on 15 June.
Draper focuses on fast-growing technology and digital businesses in the UK, Ireland and Europe. It said by the time it is admitted to the exchanges it will have a portfolio of 24 companies.
Irish interest
Most of the firms it has backed so far are based in the UK, however the firm also has a handful of investments in Ireland. These include chip designer Movidius, which raised €38 million last year, and online currency exchange firm CurrencyFair.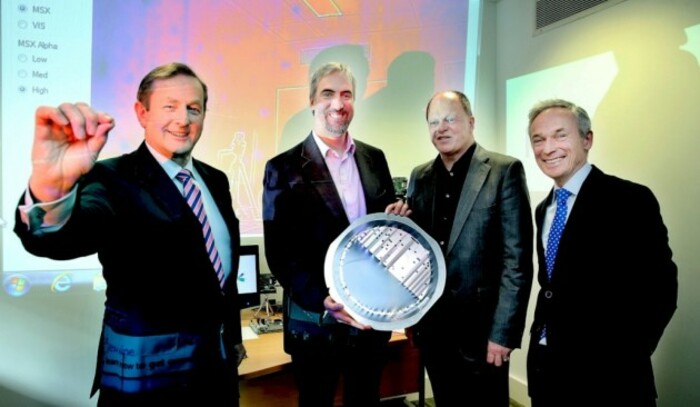 Caulfield, who is also chairman of the Irish Venture Capital Association, leads Draper Esprit's operations in Ireland.
Before moving to the venture capital firm, he co-founded online card-payments company Exceptis Technologies and data-management software business Similarity Systems, which were sold for $26 million and $55 million respectively.
Draper said that it intends to invest further in companies it has already put money into as well as pursuing new investment opportunities.
[embed id="embed_2"]
It said it will "seek exposure to early stage companies which combine technology and service provision, are able to generate strong margins through significant intellectual property or strong barriers to entry and are scalable and require relatively modest capital investment".
The fund will have a particular focus on companies that are in the areas of consumer or enterprise technology, hardware and healthcare.
It is expected that some of the funds will be used to expand Draper's presence here and that a significant number of the company's shares will be held by Irish investors.
Draper had been expected to float in December and was reportedly seeking to raise about £150 million (€156 million), however these plans were shelved just before Christmas.
read more on