Dr Quirkey's profits halved the same year the famous arcade fell foul of the taxman
The directors stated the firm is still snapping up land to build a mega casino in Tipperary.
PROFITS HAVE ALMOST halved at a Dublin arcade firm owned by one of the country's richest men.
Last year, filings showed that the company behind Dr Quirkey's Good Time Emporium in Dublin registered a profit of almost €1.1 million.
New accounts just filed for Dublin Pool and Juke Box Ltd show it recorded a profit of €542,000 during the year that ended June 2017.
Profits have been steadily declining at the firm in recent years – the arcade made a profit of €1.3 million in 2015 and €1.7 million in 2014.
Even though profits plummeted at the company, accumulated profits reached €23.8 million.
During the financial period that these latest accounts cover, the firm was hit with a bill of just over €40,000 by Revenue for the under-declaration of PAYE/PRSI.
After a Revenue audit, Dublin Pool and Juke Box was ordered to pay €20,123 in tax, €10,089 in interest and €12,061 in penalties.
No direct mention of this audit are mentioned in the accounts. However, it is noted that shares in subsidiaries were incorrectly disclosed by the company and following a review, an investment was found to be under-valued by just over €17,000.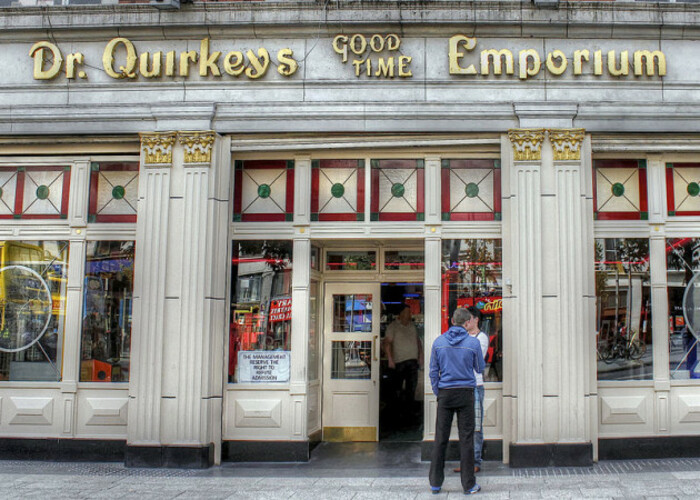 The arcade is owned by businessman Richard Quirke, with his wife Ann Quirke also a director at the firm.
The average number of staff employed increased marginally during the financial period from 50 to 52, with wages and salaries worth about €44,000 each.
Director remuneration to Richard and Ann Quirke remained at €213,000, while the former is still owed €805,000 as part of an interest free loan he issued to the firm previously.
Tipperary casino
Richard Quirke also has other business interests in property and nearly eight years ago announced a plan to expand his casino operations through the development of a large gambling complex in Tipperary.
The long-delayed project was first floated back in 2010 and it was estimated building would commence in 2011.
It was said the complex would cost €460 million to develop and would include a casino, a 500-bedroom hotel, all-weather racecourse and greyhound tracks and a landing pad for helicopters.
A note in the director's report of the latest accounts stated the company is still looking into the project and has continued to buy land and properties in preparation for the development of the Tipperary casino and leisure complex.
Sign up to our newsletter to receive a regular digest of Fora's top articles delivered to your inbox.