Upmarket grocer Donnybrook Fair is back in profit after opening its new Malahide store
The high-end supermarket's six stores turned over more than €27 million last year.
UPMARKET GROCER DONNYBROOK Fair has registered a sizable spike in revenue following the opening of its new store in Malahide.
The high-end supermarket chain, which is owned by husband and wife Joe and Mary Doyle, has several outlet dotted across Dublin and 2016 marked the first full-year of trading for its new store in Fingal.
Accounts just published for Donnybrook Fair Limited showed that the firm's turnover increased by more than €3.7 million during the year to 31 January 2017.
This meant sales topped the €27.6 million mark during the 12-month period – the firm put the spike in sales down to its first full-year of business in Malahide.
The increase in turnover also helped the retailer turn a profit again after it registered a loss during the previous 12-month period.
The grocer made an after-tax profit of just over €185,000 in the year to 31 January 2017 compared to the €390,000 loss the previous year.
This profit for 2016 has pushed accumulated profits at the firm past the €2.4 million mark.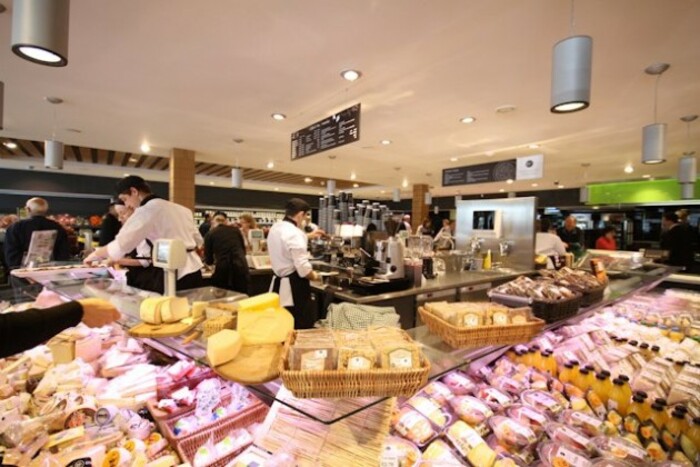 Source: Donnybrook Fair
Donnybrook Fair also has stores in other areas of the Irish capital, including Morehampton Road, Baggot Street, Stillorgan, Grand Canal Square and also a supermarket in Greystones, Co Wicklow.
During the year, Donnybrook Fair disposed of its Greystones site for over €423,000 and has entered into a sale and leaseback arrangement on the property.
Following the opening of the new store, there has also been an increase in administrative costs at the firm.
However, Donnybrook Fair also highlighted that it invested in strengthening its senior management during 2016 and made some new key appointments.
[embed id="embed_2"]
The firm added 46 staff to its books last year, which brought total employees at the firm to 239. It paid out just over €5.1 million in wages.
It has also invested in its new online presence and launched a new website last year.
In the directors' report, it was noted that the main commercial risk facing Donnybrook Fair is a shift in economic conditions, which could affect consumer spending.
Sign up to our newsletter to receive a regular digest of Fora's top articles delivered to your inbox.